LV Premier – Kameelah Waheed – America The Beautiful (North Street West Vocal Remix) [Ramrock Red]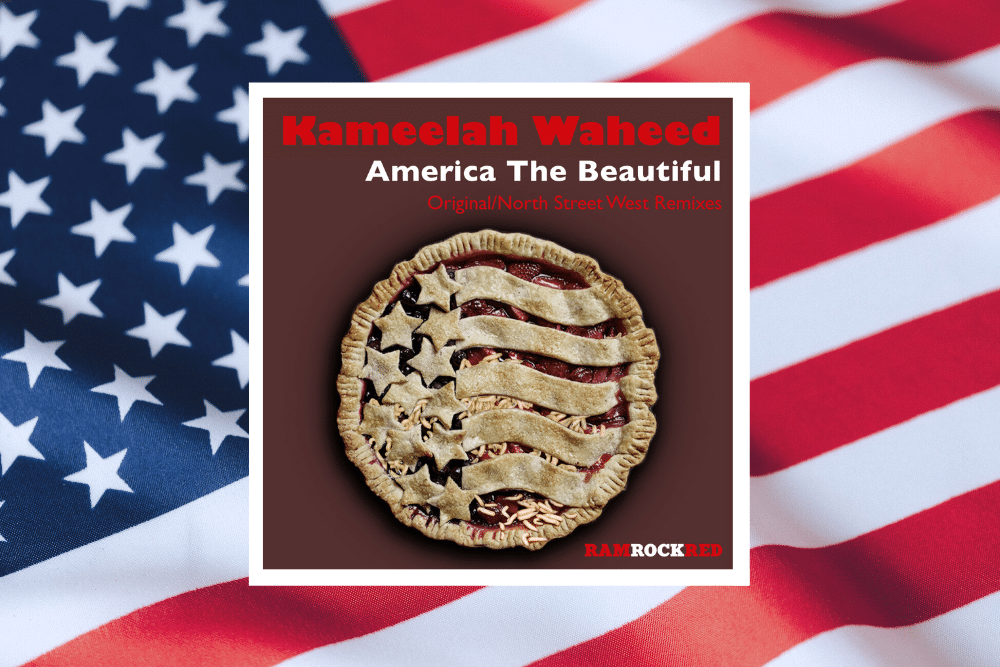 LV Premier – Kameelah Waheed – America The Beautiful (North Street West Vocal Remix) [Ramrock Red]
Like what you hear? To help support LV Online buy us a coffee via Ko-FI. Click HERE
Philadelphia based hip hop artist, Kameelah Waheed, has landed on UK labels Ramrock Red and F+CLR with her latest track America The Beautiful. It's a track which delves into how America was founded and flourished due to it's diversity, but that it still has work to do to embrace that very diversity. It's a brilliant track which brings to mind the works of Gill Scott Heron.
Our premier today is the rather brilliant North Street West Vocal Mix which see's Black Science Orchestra's Ashley Beedle, Jo Wallace and Darren Morris on production duties. Kameelah's incredible vocal is backed up a powerhouse live funk edged bassline which takes it straight to the 70's while subtle keys and smooth shimmering pads build the energy and drama throughout. It's very special indeed.
We have a fascinating interview with Kameelah Waheed incoming in the next few days, make sure you check back in for that.
Grab America The Beautiful from: https://ramrock.bandcamp.com/album/rrr018-kameelah-waheed-america-the-beautiful-ep-original-north-street-west-remixes
For more info please check:
Kameelah Waheed Facebook: https://www.facebook.com/kameelah.waheed
Kameelah Waheed Instagram: https://www.instagram.com/kameelahwaheed/
Kameelah Waheed Twitter: https://twitter.com/KameelahWaheed
Ramrock Records Facebook: https://www.facebook.com/RamrockRecords
Ramrock Records Soundcloud: https://soundcloud.com/ramrockrecords
Ramrock Records Instagram: https://www.instagram.com/ramrockrecords/
Ramrock Records Twitter: https://twitter.com/RamrockRecords
Tags:
ashley beedle
,
Kameelah Waheed
,
North Street West
,
Ramrock Red