The Sound Of Midnight Riot Podcast 6 With Jaegerossa and Andy Smith – August '21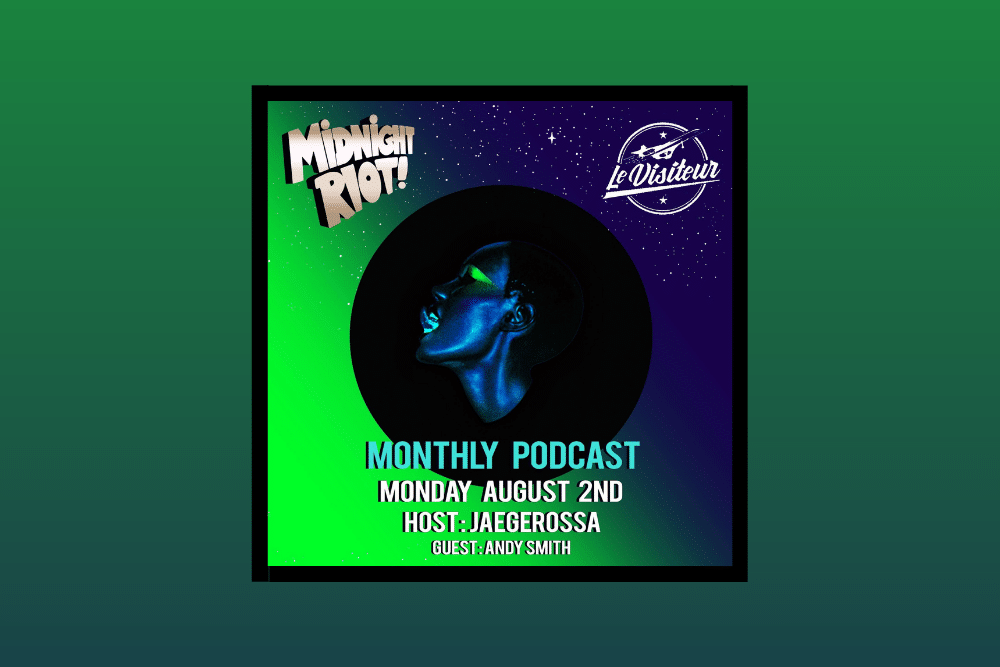 The Sound Of Midnight Riot Podcast 6 With Jaegerossa and Andy Smith – August '21
Like what you hear? To help support LV Online buy us a coffee via Ko-FI. Click HERE
Six months deep already with the Midnight Riot Podcast and it has absolutely flown in with Jaegerossa consistently spinning seriously hot upfront and classic disco alongside a series of brilliant guests taking over the decks. You can check out the other editons HERE.
This months guest is former Portishead DJ, The Document compiler and Reach Up Disco Wonderland resident Andy Smith, a true DJ legend.
It's an absolute scorcher of a mix, 2 hours of the finest disco, disco house and funky house.
Please give it a share on Soundcloud and help us spread the love. x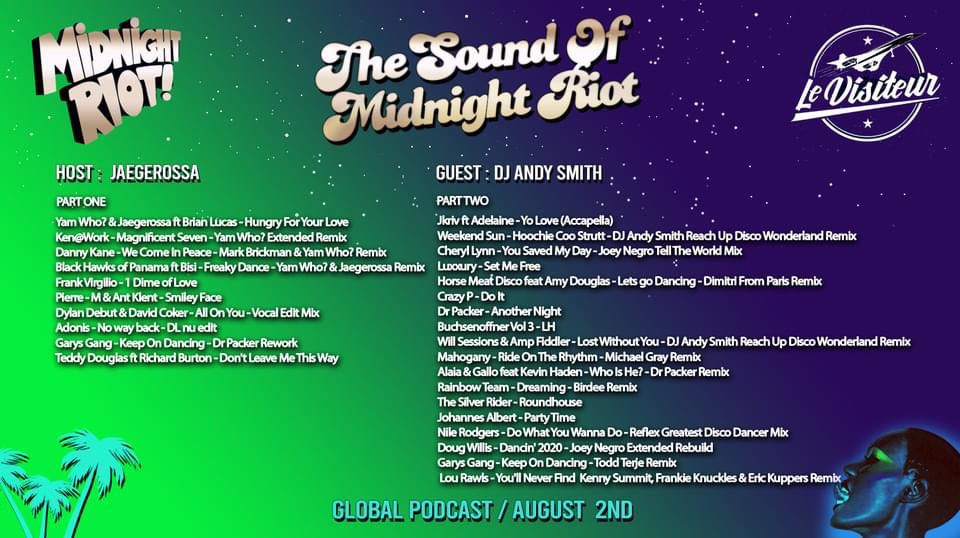 For more info please check:
Jaegerossa Facebook: https://www.facebook.com/jaegerossa
Jaegerossa Soundcloud: https://soundcloud.com/phil-rose-1973
Jaegerossa Instagram: https://www.instagram.com/jaegerossa1411
Andy Smith Facebook: https://www.facebook.com/djandysmithofficial
Andy Smith Instagram: https://www.instagram.com/djandysmith/
Andy Smith Twitter: https://twitter.com/DJAndySmith
Midnight Riot Facebook: https://www.facebook.com/MidnightRiotRecords/
Midnight Riot Soundcloud: https://soundcloud.com/midnight-riot-records
Midnight Riot Instagram: https://www.instagram.com/midnightriotrecords/
Midnight Riot Twitter: https://twitter.com/MidnightRiotRec
Tags:
disco
,
Dj Andy Smith
,
Jaegerossa
,
Midnight Riot
,
yam who