UC Beatz Apericube & A House Lovers Delight On Inhale Exhales INEX 011 EP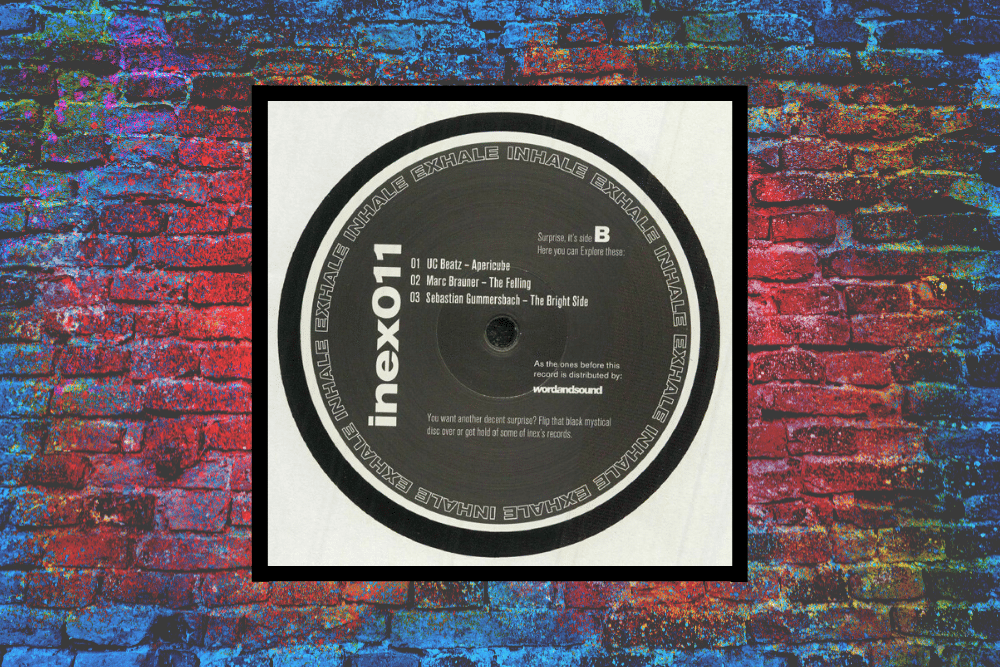 UC Beatz Apericube & A House Lovers Delight On Inhale Exhales INEX 011 EP
Like what you hear? To help support LV Online buy us a coffee via Ko-FI. Click HERE
UC Beatz has been on a different level recently with a string of incredible releases out via 803 Crystal Grooves, Esuoh, and Masterworks. His latest releases sees him line up alongside a top class selection of producers Paso, Buzz Compass, Bendrik & Max Telaer , Marc Brauner and Sebastian Gummersbach for what is a brilliant 12″ on Inhale Exhale Germany.
UC Beatz energetic synth house jam Apericube is one of the stand outs on the EP. With it's dueling synth lines, acid licks and drama packed pads, it's real peak-time hypnotic gem but there is also plenty of depth right across this 12″.
Paso starts things off deep yet super funky with some deft keys bubbling across a serious groove of a bassline wit Alienated Self.
Buzz Compass meanwhile, are in a playful mood on In the Mood, it's a great fun track and perfect for building up a properly cool club atmosphere.
Bendrik & Max Telaer's Soup 4 1 keeps things playful and funky and with it's Chic sample it's got that recognition factor nailed hard. It's another track to help you build that set nicely.
Marc Brauners' The Feeling follows UC Beatz track and keeps that synth powered energy to the fore, it's smooth and oh so tasty.
Closing the EP out is The Bright Side with it's classy vocal samples and pulsing synth licks. It's a real slam dunk of a track, deep and very cool, showing the real depth of this EP.
A brilliant EP which is by all accounts flying off the shelves so make sure you grab it sharpish
Available from: https://www.juno.co.uk/products/paso-buzz-compass-bendrik-max-inex-011/835835-01/
For more info please check:
UC Beatz Facebook: https://www.facebook.com/ucbeatzonline/
UC Beatz Soundcloud: https://soundcloud.com/ucbeatz
UC Beatz Instagram: https://www.instagram.com/uc_beatz
Inhale Exhale Facebook: https://www.facebook.com/INEXREC/
Inhale Exhale Soundcloud: https://soundcloud.com/inhaleexhalerec
Inhale Exhale Instagram: https://www.instagram.com/inhale.ex/
Tags:
Bendrik & Max Telaer
,
Buzz Compass
,
Deep House
,
Marc Brauner
,
Paso
,
Sebastian Gummersbach
,
UC Beatz