LV Premier – Marcel Vogel & Tim Jules -Take Me Back [Apparel Music]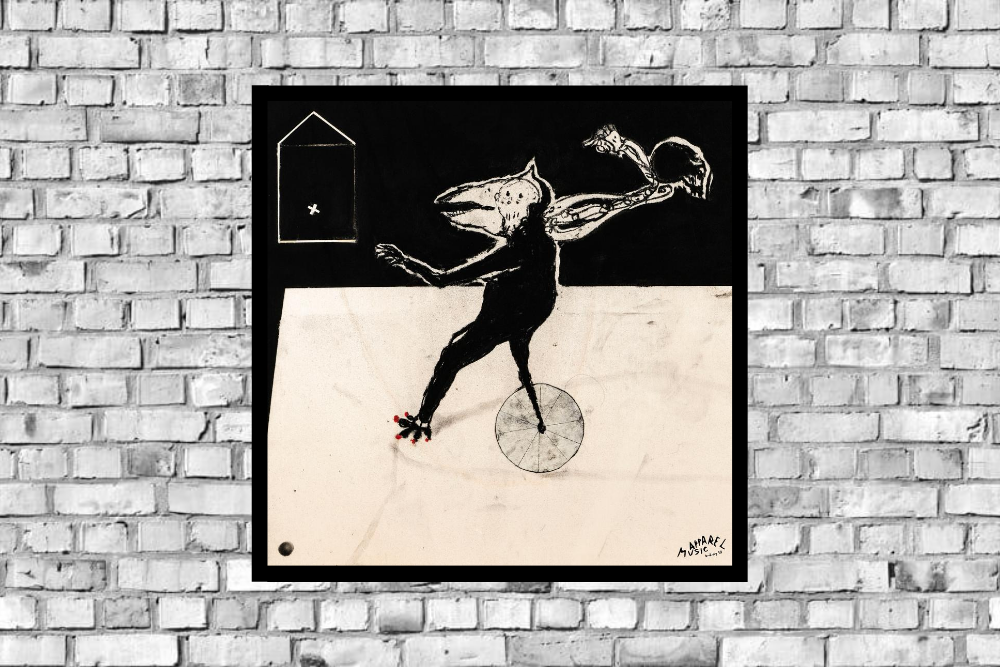 LV Premier – Marcel Vogel & Tim Jules -Take Me Back [Apparel Music]
Apparel Music is celebrating it's 10th anniversary with a superb eight track compilation featuring several of our favourite artists. The tracklist includes among others Chevals, Art of Tones, Tuccillo, Marcel Vogel and Tim Jules and Kisk. It's packed from start to finish with wonderfully expressive house music.
We recently spoke to Kisk one of the heads behind the label and it's a fascinating interview which you can check HERE. He also put together a brilliant mix which you can check below.
The compilation opens up with Kisk's Your Face featuring house legend Robert Owens and as we discovered during our interview with Kisk it was a real passion project. Coming together over an extended period it sounds as near to perfect as house music gets. From the warm bass notes to the muted trumpet and of course Robert Owens in tremendous voice it's a truly wonderful album opener.
Tuccilo's Hearme opens up with a passion filled percussion line. As the bassline slides in it's a track which creates a thoroughly hypnotic feeling which holds you in tight. This is a track from which you never want to escape as elements gracefully filter through taking centre stage before gracefully heading off again. With gentle synth chords and imaginative vocal samples it's a track with many tricks up it's sleeve. A beautiful production.
Side B opens up with Fred P's From The Other, it's deep but packed with an effervescent energy as vacillating synth pads build the atmosphere before a huge bubbling bass synth grabs the dancefloor and shakes it hard. Another hypnotic masterpiece. Just add smoke, strobes and a booming basement soundsystem.
Ivano Tetelepta & Eugene Latumeten are new names to us but their Where Have You Been brings to mind some of the classic moments of Peven Everet and Romanthony which is about the best compliment that we can pay.
Starting the commotion over on side C Salary Boy's Piano House does just what it says on the tin. A deep and energetic bassline merges with pulsating synths and vocal stabs building slowly into the picture perfect piano breakdown. This is a track packed with classic 90's house energy through and through. Guaranteed dancefloor bliss.
Chevals takes things off a little more disco with his All I Wanna Do Is love You. It's blazing bassline has more than a touch of French class about it. Guitar licks and smooth vocals do the rest of the damage here. It's a deceptively simple track with a superb arrangement giving it plenty of dancefloor grace.
The final side of the vinyl is quite literally a Le Visiteur Online dream pairing as Art of Tones with Marcel Vogel and Tim Jules deliver on all counts.
Art of Tones Never Sleep is a deep groove fueled slice of disco edged funk. It's fat looped up bassline grabs you immediately Add in sirens, we're a sucker for a good siren, huge drums and some cool vocal stabs and it's a serious ear worm of a track.
Closing the album out is our premier today. Marcel Vogel and Tim Jules Take Me Back is another classic from this duo who have been crafting a stellar reputation for themselves over the last couple of years. It's a slice of bass heavy deep house, it's a track which is reverential but equally one which takes deep house ever forward with it's sublime production skills. Brilliant percussion and Tim's ever impressive keys give this track huge depth.
Make sure you grab this one, it's got future classic written all over it; https://www.juno.co.uk/products/apparel-music-b-day-10/776763-01/
For more info check:
For more info on Kisk and Apparel Music please check:
Marvel Vogel Facebook: https://www.facebook.com/DJMarcelVogel/
Marcel Vogel Soundcloud: https://soundcloud.com/marcelvogel
Tim Jules Facebook: https://www.facebook.com/timjulesmusic/
Tim Jules Soundcloud: https://soundcloud.com/timjules
Apparel Music Facebook: https://www.facebook.com/apparelmusic/
Apparel Music Soundcloud: https://soundcloud.com/apparel-music
Tags:
Apparel Music
,
art of tones
,
chevals
,
Deep House
,
Kisk
,
marcel vogel
,
robert owens
,
Tim Jules