DJ Oakland – Kerri Chandler Worship Mix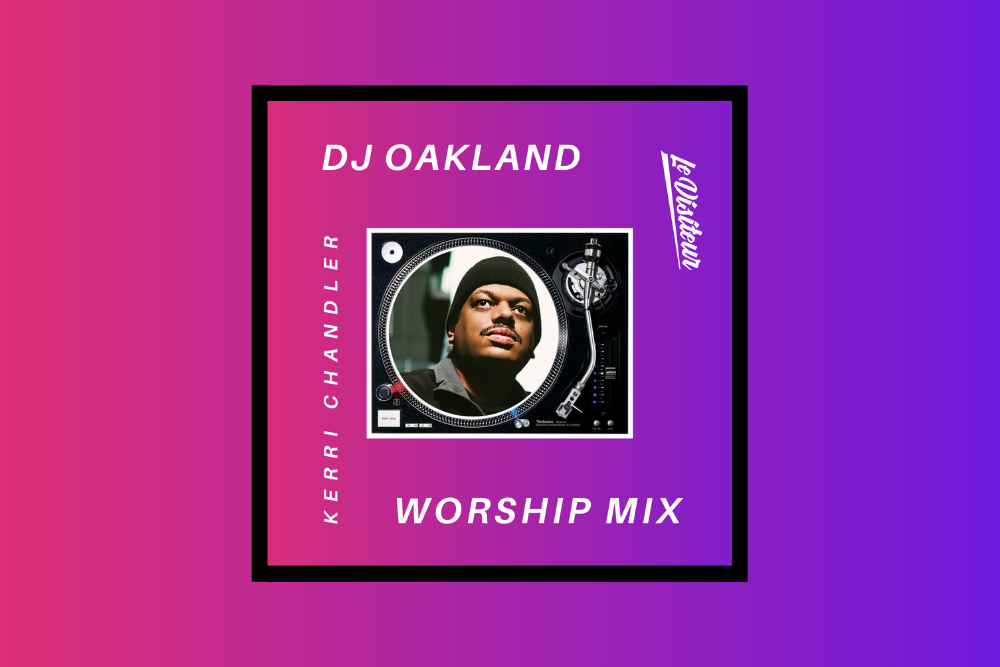 DJ Oakland – Kerri Chandler Worship Mix
Alumni Records have just chalked up their fifth release and their first full EP drafting in one of their favourite artists DJ Oakland who like the label also hails from Glasgow.
We were really struck by the quality of the EP which touches on many different strands of House Music from disco bombs to classy deep introspective moments. It's an EP which sounds fresh with it's Lo Fi stylings yet is very aware of it's history, doffing it's cap so to speak to classic Chicago house and Kerri Chandler's inspirational output.
You can grab the EP from: https://oaklandglasgow.bandcamp.com/album/xdsx-ep
We have a full interview incoming in a few days with DJ Oakland in the meantime we asked him to put together a worship mix for us and he has chosen to celebrate the work of none other than Kerri Chandler.
We also spoke to DJ Oakland about the mix:
Q1: What can you tell us about the theme of the mix you have done for us and what are some of the key tracks for you?
This mix is inspired by the work of king Kerri Chandler. I have seen Kerri perform in Output Brooklyn, the Space Terrace in Ibiza and Glasgow's Sub Club and he just brings it every time. Kerri sang and played keys on "Rain" in Brooklyn and it blew my mind, what a vibe and what legend of the game – BIG UP KERRI CHANDLER
A track in this mix that I really love is the acoustic version of Rain, which has great thunder and rain sound effects to set the mood then a big piano build up. Classics like "Bar a Thym", "System" and "House is House" always do the damage, To the deeper cuts like "Waterfall" and "Return to Acid"
Q2: How does the style of mix here compare to how you would approach a live DJ set?
Very similar, I really enjoy a long set to start off slow and groovy then gradually pick the pace up with a few curveballs thrown in.
Q3: Which other artists DJ mixes do you find yourself coming back to time and again and do you have a favourite that you gravitate towards?
Palms Trax – Dekmantel 2019
This two hour mix has a unreal track selection.
Job Jobse – Boiler Room Isolation
Spent a few nights during lockdown having a few drinks with this on setting the mood.
For more info please check:
DJ Oakland Facebook: https://www.facebook.com/DjOakland/
DJ Oakland Soundcloud: https://soundcloud.com/oaklandfs
Alumni Records Facebook: https://www.facebook.com/alumnirecordsglasgow/
Alumni Records Soundcloud: https://soundcloud.com/alumnirecordsglasgow
Tags:
Alumni Records
,
Deep House
,
DJ Oakland
,
kerri chandler