Alma Negra Talk – Musical Heritage, Live Shows and Heist Recordings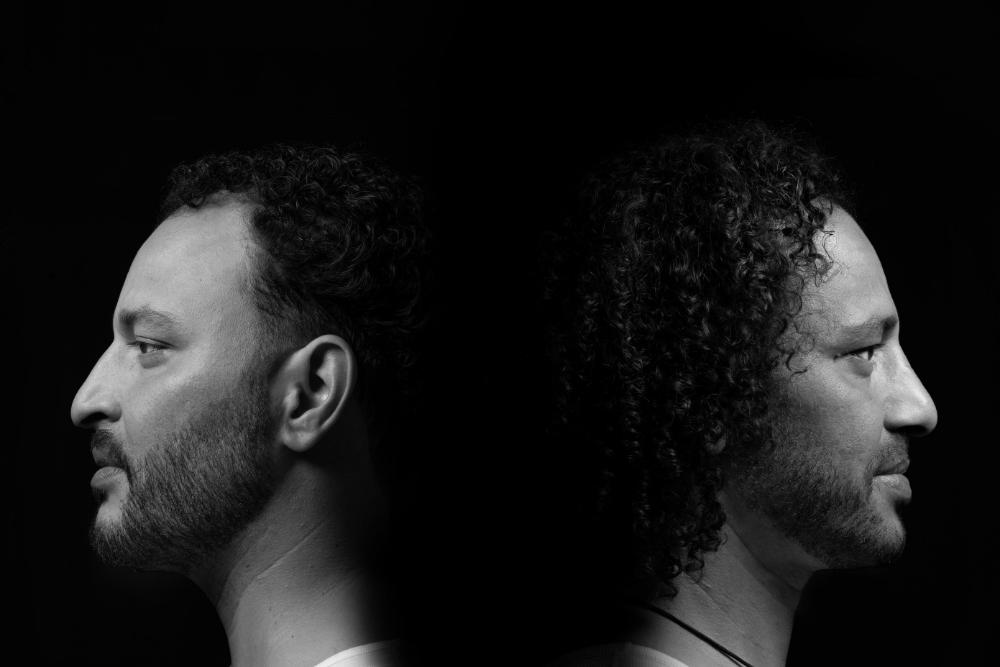 Alma Negra Talk – Musical Heritage, Live Shows and Heist Recordings
Cover photo by: https://www.facebook.com/bardhhoxhaphotography
Currently residing in Basel in Switzerland Alma Negra are twins Dersu and Diego Figueira. Hailing from a musical family who have their roots in the volcanic archipelago of Cape Verde in the central Atlantic Ocean they have been building a huge reputation playing funk, disco, boogie and house all over Europe and further afield.
Dropping their first edits back in 2014 the duo have a wonderfully rich musical background which includes everything from hip hop to Chicago and Detroit house and which is infused with the rich and diverse sounds emanating from Latin America and Africa.
Their unique sounds make their tracks immediately recognisable as Alma Negra. The duo launched their own label Alma Negra Recordings in 2018 focusing on their strong desire to make their love of world sounds accessible for the clubs of today. It's a mission with which they have been extremely successful.
As well as their own label their productions have been picked up by some of the finest labels out there including Sofrito, Heist, Basic Fingers and Lumberjacks In Hell. Not content with just djing the duo have also put together a live band along with friend Mario Robles and a strong cast of musicians.
Their latest release sees them back with Heist Recordings for the Dakar Disco EP and it's another sublime release packed with four diverse tracks including a remix from Japanese master of cosmic funk, Kuniyyuki.
We spoke to Alma Negra about the release, their musical heritage, their live show and their studio.
Hi there Dersu and Diego,
Thanks for speaking to us today.
Hello, Thank you for having us.
For our readers who haven't come across your releases before how would you describe the musical style of Alma Negra?
Dersu: Well we don't have not a specific style, because we play many different Genres. We play from Funk, Disco and House to Afrobeat, Caribbean Rhythms to even Techno. Its always high energy and percussive.
This makes a big impact to our own productions as well.
Please can you give us three tracks from your discography which you would say are quintessentially Alma Negra?
1. Alma Negra- Endless Summer (Heist Recordings 2017)
This track shows perfectly our love of Disco. It's a good starter for a club set .
2. Alma Negra – Tsavo ( Alma Negra Records 2020)
Tsavo is a club banger. It'a mix between classic Deep House combined with percussive African influences. This is a typical Alma Negra track for the peak time in a club.
3. Lindigo – Tany Be Alma Negra Rework (Alma Negra Records 2018)
We also do a lot of rework tunes. The original track by The Band Lindigo is only percussion and vocals. We added Drum Machines, bass, Synths and recorded Saxophone. It also shows our interest in different African rhythms like Maloya from La Reunion Island.
Your sound is wonderfully diverse pulling in musical themes from all over the globe. Please can you tell us a little about your musical upbringing which has led to you infusing such a rich musical tapestry into your music?
Diego: Our parents listened to a lot of different music from all over the World. It was normal for us to listen to Jazz, Salsa, Afrobeat from Nigeria and Samba from Brasil. For sure the music from Cabo Verde was present because our Dad comes from there. Our Mam used to do mixtapes back in the 80s with mostly African music but also Zouk and Latin sounds. So her table was always full of different LP's Cd's & Tapes from all over the Globe 🙂
Before the world shut up shop due to the covid pandemic you have been working on a full live show. What can you tell us about that and how do you plan to develop that concept in the coming months once things start to move back towards some semblance of normality?
Dersu: The live show is a long term project. Its a Live Band project and untill now not a classic electronic live set. We work with Jazz musicians and so far have recorded 3 tracks which we want to release soon. In September we start to rehearse again and start working on new tunes.
How would you describe your latest release Dakar Disco which is out on August 28th on Heist Recordings and please can you give us a bit of history about the release?
Diego: It reflects again the different music we like. I recently started to do more Disco influenced music which you hear in Dakar Disco. Dersu has been focused more on the Deep House sound. You can see this when you listen to Back in Town. But in general we also do tracks together like we did on the Contra Track.
I think also the Guys from Heist have a good feeling to create a diverse EP that reflects different aspects of our work.
The EP features a remix from the incredible Japanese artist Kuniyyuki. What made you get him involved in the project and what do you think he brought to the track Dakar Disco?
Dersu: Kuniyuki is an idol for us and has been for so many years . His musicality is just stunning. We are so happy that he was up to do a remix for us. He brought a cosmic craziness to Dakar Disco. The Synth Solo is just beyond. Also how he controls the Reverb is highest production level.
Which other artists out there do you think have a similar ethos to Alma Negra and are championing the sound of world music for the clubs of 2020?
1.Babani Soundsystem.
They are based in Mauritius and mix traditional music from the Indian ocean combined with electronics. They also DJ and have a open mind, not only for Club music but also Traditional influences and Jazz. We just released a remix for them and are working towards an EP.
Original
Our Remix
2. Esa Williams
He is a amazing DJ and Producer who is important in the scene. He also did a Remix for us some years ago, where he recorded Live musicians in Tanzania. He is always working on different projects. He was the Band leader of Ata Kak from Ghana and has a Live show with Penny Penny from South Africa . Recently he founded Esa's Afrosynth Band and works with artist like Mim Souleyman. He has his own Radio show on Worldwide FM.
3. Africaine 808.
The music of this Berlin based duo inspired us and they became friends some years ago. The production level is high quality and the live show where they combine electronics with live drums and percussion is mind blowing!!!
One of them (DJ Nomad) is a very good DJ as well and has a amazing record collection!
Your Studio: Please can you tell us about your studio. What is your production set up? What is your indispensible piece of equipment or plugin that you use for the Alma Negra sound and what is next on your studio shopping list.
Diego: To be honest we don't have a proper studio at the moment. We all have little home studios right now, because unfortunately we had to leave our old studio some months ago. We are building up a new studio at the moment but it will take some more time. We are working with different analog synths and plugins but record a lot of live instruments mainly percussion like Congas or Djembes.
Mario Robles, the 3th Guy of Alma Negra (label work and live band) is working a lot with his modular synth, which is having more and more of an impact in our productions.
As well as releasing on some of the finest labels around you also run Alma Negra Recordings. What was your path towards running a label and what is the ethos behind the label?
Dersu: We started the own label in 2018 to be more flexible presenting our music. There is the 12 rhythm series where we are picking up various rhythms from Africa and the Caribbean  and reworking them for the club. There is also space for the live band project releases and of course for artists we think they would fit, like the Cotonou EP we released from James Steward.
And finally what else can we expect from Alma Negra in 2020?
Diego: We are working towards a Ep for Babani Records as mentioned earlier in this interview but also have the first Alma Negra live band Ep in the pipeline!
So stay tuned!!!
Grab Alma Negra's Dakar Disco EP from: https://heistrecordings.bandcamp.com/
For more info check:
Alma Negra Facebook: https://www.facebook.com/almanegramusic/
Alma Negra Soundcloud: https://soundcloud.com/almanegramusic
Heist Facebook: https://www.facebook.com/HeistRecordings/
Heist Soundcloud: https://soundcloud.com/heistrecordings
Tags:
Alma Negra
,
Heist Recordings
,
world music