LV Premier – MicFreak – What Am I & Everything Album Review [Quantize Recordings]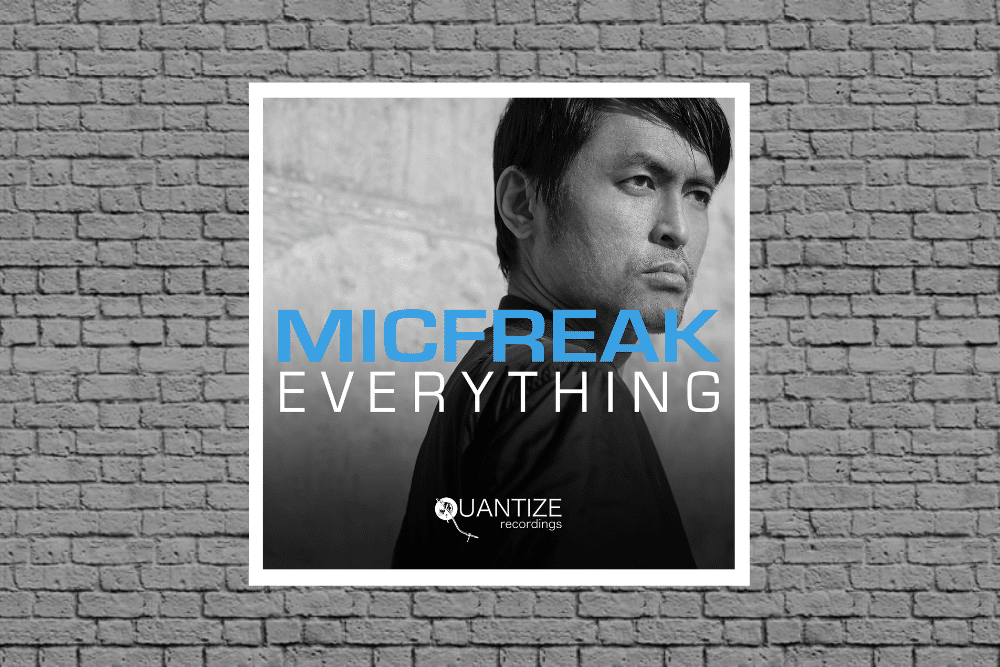 LV Premier – MicFreak – What Am I & Everything Album Review [Quantize Recordings]
Like what you hear? To help support LV Online buy us a coffee via Ko-FI. Click HERE
Micfreak is an artist who we have been watching closely over the last couple of years. A Baltimore resident he has built a strong affinity with Dj Spen's Quantize/Unquantize labels releasing and remixing regularly for them.
His latest release is a full length album Everything which see's him pull together some of his finest original productions, remixes and edits alongside some very tasty new material.
As we have come to expect from Micfreak it's packed with club moments as he brings his multi instrumentalist skills to bear crafting some outstanding house music.
We have chosen lead track, the spanking peak time house bomb What Am I from the the album for our premier today. It's house just as we like it packed with dancefloor energy and funk aplenty. Couple that with some great playing and quirky samples and it's a winner all day long.
The whole album is stacked from the first note to the last, expect classic 90's edged house music next to soulful gems and tribal edged beats.
MicFreak's Zoom Re-Edit of DJ Spen & Karizma's take on Shaun Escoffery's Day's Like These takes a well loved classic and loops and spins it into 2021 dancefloor gold.
His thumping remix of Thommy Davis & Sheila Fords Acid Love takes it off into peak time Georgio Moroder territory.
There are also tight remixes for Barbara Tucker, Roland Clarke, Eddie Amador and of course DJ Spen who's party classic Party People with Crystal Waters is one of the stand outs.
Another track which has been featuring heavily in LV DJ mixes is Thommy Davis and Greg Lewis Hot and Micfreak has added some serious extra juice here.
The album is peppered with Micfreak originals as well with One More Chance and Everything being real stand outs.
This is a brilliant album from an artist who is really coming into his own in 2021. Big things are ahead for Micfreak that's for sure.
Grab the album from: https://www.traxsource.com/title/1568394/everything
For more info check: 
Micfreak Facebook: https://www.facebook.com/micfreak/
Micfreak Instagram: https://www.instagram.com/djmicfreak
Micfreak twitter: https://twitter.com/micfreak
Quantize WWW: http://www.quantizerecordings.com
Quantize Facebook: https://www.facebook.com/QuantizeRecordings/
Quantize Instagram: https://www.instagram.com/quantizerecordings
Quantize Twitter: https://twitter.com/QRecordings
Tags:
Crystal Waters
,
dj spen
,
Micfreak
,
Quantize Recordings
,
Thommy Davis