LV Premier – Milton Jackson & Matt Masters – Viaggio [Lazy Days Recordings]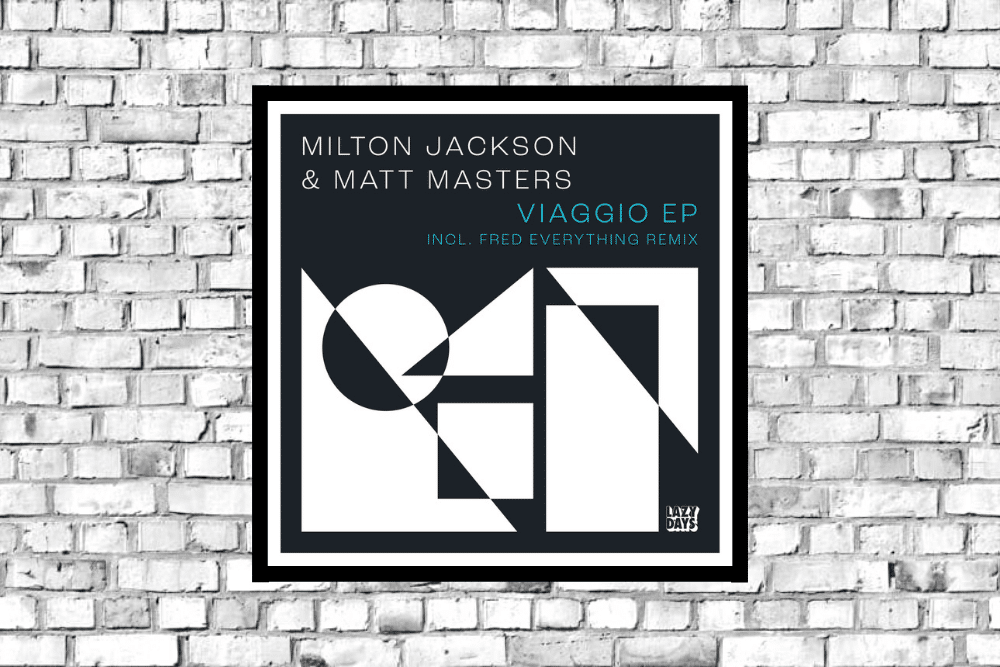 LV Premier – Milton Jackson & Matt Masters – Viaggio [Lazy Days Recordings]
Easily two of the most talented house producers out there right now Matt Masters and Milton Jackson have come together for a full EP Viaggio on Fred Everything's excellent Lazy Days imprint. Milton is well known on the Deep House scene having previously won a Beatport Award for Best Deep House track with "Ghost In My Machines" among a host of other accolades. Matt has worked at Jimspters legendary UK label Freerange for the last 18 years and has been behind some incredible releases of his own over the last couple of years.
Their collaboration therefore is a mouthwatering prospect and they have more than delivered on that promise. Featuring three original tracks and a Fred Everything remix of the title track they have created a deep euphoric triumph of an EP full of emotion and endless dancefloor grit.
Our premier today is the title track of the EP Viaggio. A powerful slice of dancefloor ready deep house it leads out with powerhouse drums which fill the speakers perfectly before a smooth bubbling bassline adds grit and the perfect backdrop for dreamy synths. It's a track with both dancefloor drive and euphoric warmth, in short it's a stunning slice of music.
The other tracks on the EP ranges from the skippy yet powerful beats of Secret State with it's crunchy atmospheric organic feel to the smooth yet lazy, Sunday morning vibes of What's Your Wish. Topping things off label boss Fred Everything has added his own personal touch and an extra dollop of funk fuel to Viaggio keeping things deep but with that trademark dancefloor groove that he is renowned for.
Grab this rather brilliant EP from: https://lazydaysrecordings.bandcamp.com/album/viaggio-ep-incl-fred-everything-remix
We have an interview incoming tomorrow with the duo so make sure that you check back in for that.
For more info please check:
Matt Masters Facebook: https://www.facebook.com/mattmastersofficial/
Matt Masters Soundcloud: https://soundcloud.com/matt-masters
Matt Masters Instagram: https://www.instagram.com/mattmasters
Matt Masters Twitter: https://twitter.com/mattfreerange
Milton Jackson Facebook: https://www.facebook.com/milton.jackson1/
Milton Jackson Soundcloud: https://soundcloud.com/miltonjackson
Milton Jackson Twitter: https://twitter.com/miltonjackson
Lazy Days / Fred Everything Facebook: https://www.facebook.com/fredeverything
Lazy Days / Fred Everything Soundcloud: https://soundcloud.com/fredeverything
Lazy Days / Fred Everything Instagram: https://www.instagram.com/fredeverything/
Lazy Days / Fred Everything Twitter: https://twitter.com/fredeverything
Tags:
Deep House
,
fred everything
,
Lazy Days Recordings
,
Matt Masters
,
Milton Jackson