Queen & Disco talk about Scottish House & Disco Festival, favourite tracks, inspirations, and drop a brilliant Mixtape for us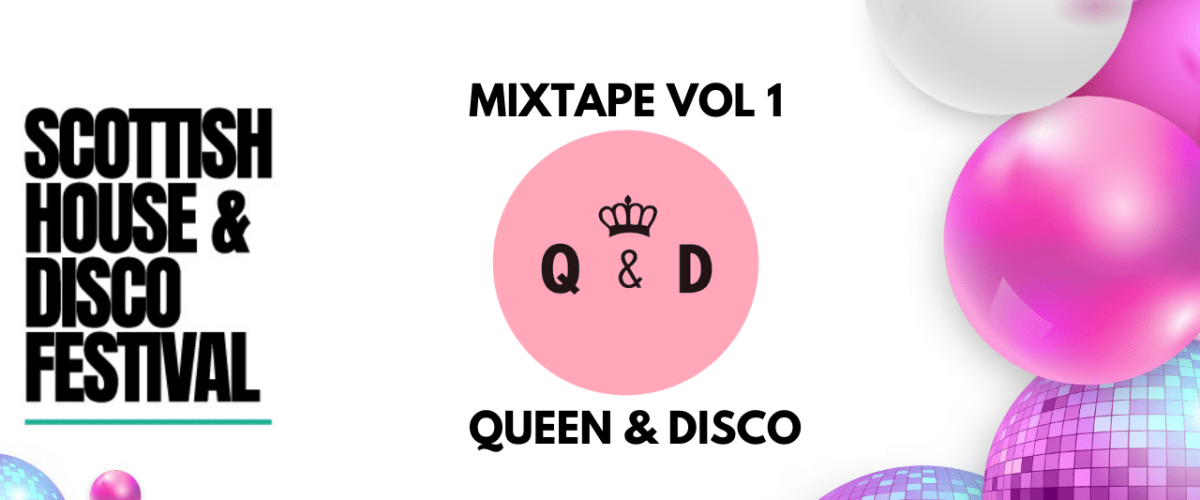 Queen & Disco talk about Scottish House & Disco Festival, favourite tracks, inspirations, and drop a brilliant mixtape for us
April 16th sees the inaugural Scottish House & Disco Festival landing at SWG3 in Glasgow, we are going to be covering the festival heavily in the coming month talking to many of the artists appearing at the event.
First up is Irish collective Queen & Disco and we can't think of anyone better to start proceedings. We have been keeping an eye on these renowned party starters for a few years now as they continue to build a reputation for their high octane mix sessions be it from their live events or their lockdown streams during the height of Covid.
Their appearance at the Scottish House & Disco Festival gives us the perfect opportunity to get them in for a long overdue chat about their career to date and what we can expect when we catch them live. To top it all off they have put together a barnstormer of a mix to kick off our festival mixtape series. You can check out the full tracklist at the bottom of this interview.
You can check out more info on the Scottish House & Disco festival here and you can grab your tickets, which are going to be gold dust in the run up to the festival, here.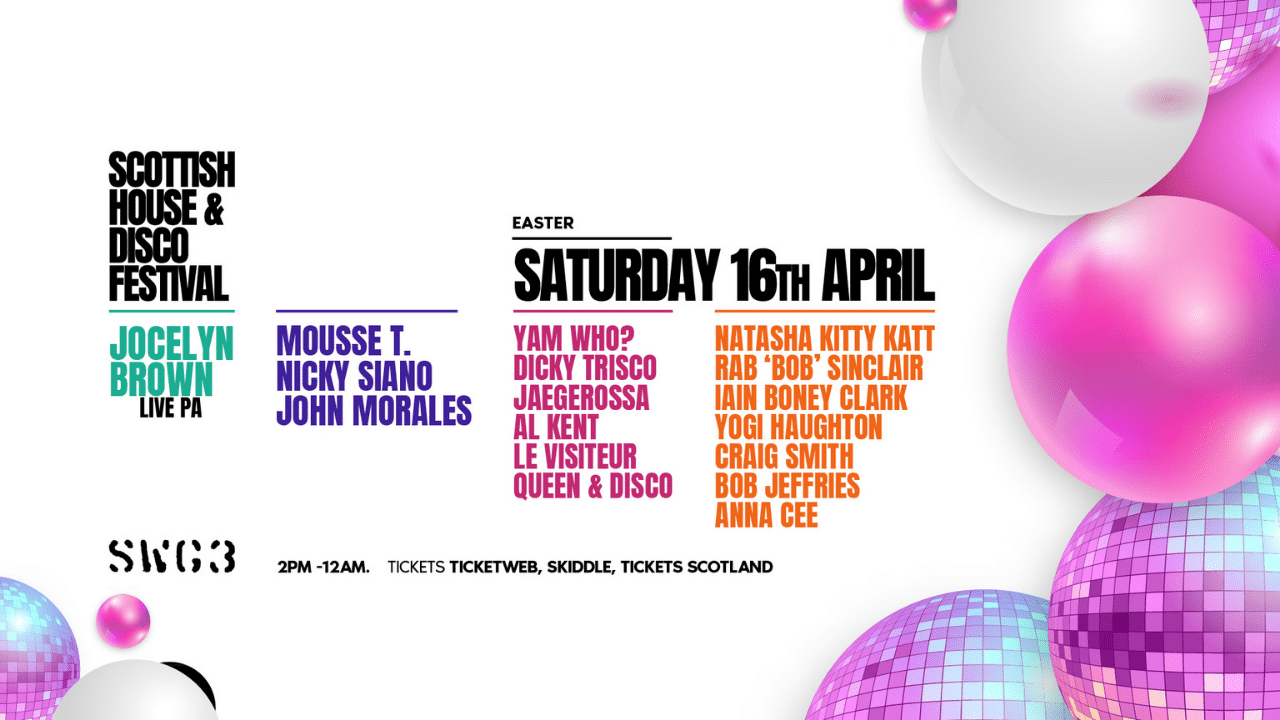 Hi Queen & Disco,
Welcome to Le Visiteur
Queen & Disco background
Firstly please can you introduce yourselves and tell us a little bit about your
journey to becoming Queen & Disco and how it has unfolded since you started
out?
Thanks for having us feature on here guys. It's a real pleasure!
Queen & Disco started out as a way for friends to share tracks and views about music. The main driving force behind it all was the fact that 'genre' didn't matter, so long as what was being played was something you could get into, may it be lyrically or through a straight up groove or beat. In short, our music policy has a focus on degenrelisation. Bit of a mouthful, but hits the nail on the head as far as we're concerned. It didn't take long though for it to evolve from sharing music with each other into throwing parties. The music though is just one part of it, for the thing to work, everything has to come together. Venue, sound, music, and most importantly of all, the crowd (which we've been absolutely blessed with so far). The scene in our hometown was a bit saturated with other events focusing on different genres, but nothing was really happening for the music we were into so we wanted to bring something different to the table.
First ever gig
What was your first ever Queen & Disco gig and how did it go?
For our first gig we booked Horse Meat Disco to The Nerve Centre in Derry. We were wet behind the ears and went all out booking a pretty big venue and I think maybe around 20 people turned up so it didn't go exactly as planned. We weren't prepared to let that first night discourage us though, and had already secured Late Nite Tuff Guy, Get Down Edits & Craig Smith for our next series of events. Thankfully, these absolutely went off & gave us the fire in the belly to push on and keep believing in what we were doing.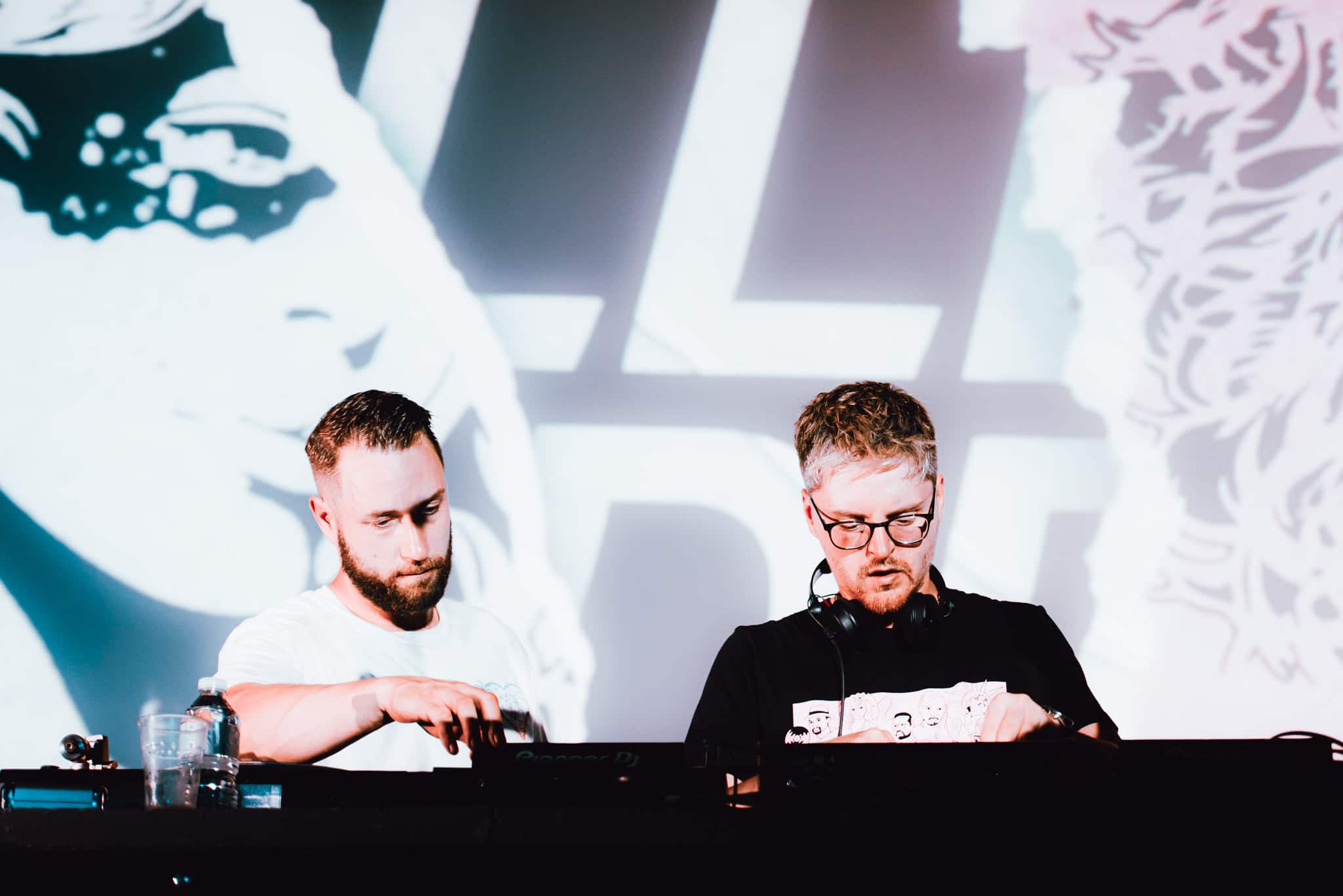 Queen & Disco Style
For our readers who haven't come across your collective before, how would you describe your musical and performance style?
For me personally, it's all about good vibes. Whether that's through the music I play or just the general vibe I try to bring to the table. Without sounding overly cocky, we'd like to think you could drop us in any booth at any time of day or night, be it a full dance floor in a sweaty club at 2am, or the warm up slot at a festival or event when people are just arriving and we will catch the vibe and bring whatever energy is needed. The fact that there's usually 3 of us allows us to keep the music spectrum as wide and as varied as possible with each of us bringing our own influences to the core.
Pigeon holes are for pigeons, and long lists of so called genres just don't fit the Q&D bill. We play party music and that's it!
If you had to pick one track each which is quintessentially Queen & Disco what would it be and why?
Queen & Disco musical vibes
Alan – For me it's Devin Dare's edit of Love Insurance Policy by The Trammps.
I love the way he approached the edit, isolating in my opinion the best parts of the track and looping them into a frenzy! It's just relentless, peak-time, hands in the air material that goes off every time!
Barry – It would have to be "The Dells – All about the paper (ADN edit)"
This edit regularly gets a spin and has featured in most of our sets. It captures the dance floor every time and sends out those feel good vibes which is what Q&D are all about.
Unfortunately there's no link to this exact version of the song online but if you listen to the original you'll get the gist!
Queen & Disco has grown from friends sharing tracks to having its own clothing range, mix series and of course events. Please can you tell us a little bit about where the collective is at now in 2022?
Obviously time marches on and some things have changed since we first started off, but the general ethos of what we are all about remains the same. We're still spreading the love through music at every chance we get, and to be honest, we're just grateful to still be here after everything that's happened over the last couple of years due to Covid. We are glad to see things are starting to get back to normal here in Ireland with clubs only opening again in recent weeks. We've had a steady influx of bookings since then so fingers crossed we're able to get back as strong as we were before it all kicked off!
Learning from the best
You have already travelled extensively playing in Holland, Croatia, Italy and the UK as well as supporting the likes of Chic & Nile Rodgers, Soul II Soul, Roy Ayers, Odyssey, Nicky Siano, Folamour, Greg Wilson. What have those events and travels taught you that you have helped alter the DNA of Queen & Disco to bring you more success?
We've been really blessed to get some of the opportunities that we have over the last number of years. Supporting CHIC & Nile Rodgers is something we'll never ever forget! Time doesn't stop and good things don't last forever so I try my best in moments like that to take a step back and appreciate it for what it is. I've always had the belief that nothing is out of reach if you want it bad enough and are willing to put the work in! We've always been fuelled by passion and the sheer love for sharing music, so not much has changed there!
When you have been on your travels which artist / DJ has provided your favourite ever festival set and why?
This is a tough one but I think it would have to be Marcellus Pittman at Suncebeat Festival, Croatia in 2019. Proper mindless disco vibes! He brought serious heat that night, most of which I had never even heard before! During that same festival we also saw Jasper Street Company and they lived up to every expectation!
Another stand out for me would be Motor City Drum Ensemble at Dekmantel festival, Amsterdam in 2015. I'd been wanting to see him for ages and he didn't disappoint at all, moving through different styles but still keeping that vibe that he does so well.
Favourite Queen & Disco moment
What would you say is your favourite Queen and Disco moment to date?
Ahhh there's really been too many! I think we've been extremely lucky with some really special moments up until now.. When we got booked to play in Croatia at Suncébeat that was pretty special for us. Not only were we playing out there but we got to hang out with some of our favourite artists like Folamour, Terry Hunter, Kerri Chandler, Children Of Zeus, Rich Medina & Giles Peterson to name a few! Last weekend we played at Sandinos here in Derry and it was our first time playing our hometown in over two years since before Covid. There was nothing but good vibes in that room all night and for me it just felt really special, as if we'd never left!
What was the last track you each played at a Queen and Disco event?
Alan – I finished off with 'Bileo – You Can Win' last Saturday night at Sandinos.
There's not too much to say about it other than it's a certified party smasher!!! Just a perfect uptempo, feel-good disco record that goes down a treat every time we play it!
Barry – Just before the Bileo track I dropped Roy Ayers – Brand New Feeling (Phil Asher Main Mix).
Like any of Roy Ayers music it speaks for itself, then when the Late great Phil Asher provided his magical skills to the mix it elevated the whole track to a dancefloor friendly masterpiece.
Scottish House & Disco Festival
One of your next major gigs is at the Scottish House and Disco Festival in Glasgow. It's a fabulous line up for an inaugural event with headliners Mousse T, Jocelyn Brown and New York legends Nicki Siano and John Morales as well as a host of the UK's finest DJ's. Who are you most looking forward to seeing at the festival?
We've actually became quite good friends with a lot of the people on the festival lineup over the years as we played at a few different events together, so we're just really looking forward to seeing them all again after a tough few years. Proper good souls! We've also previously supported Jocelyn Brown, Nicky Siano & Glaswegian disco veteran Al Kent, so we can't wait for that! Honestly though just meeting new people, putting faces to names of people we know over the internet, hearing new music and making connections is what we're most looking forward to!
What can we expect from Queen & Disco when you get behind the decks at the festival?
We'll be bringing our absolute best, as we always do, that's for sure! As always, nothing is preplanned but having a well organised music collection is key. This makes it easy to take the set in any direction that's needed, and having two DJ's also keeps it fresh and the energy levels high. So in short we expect to have a lot of fun as we always try to do and this usually feeds onto the dancefloor creating a brilliant vibe.Expect a blend of finely edited underground disco tracks, along with some of the grooviest house music you've ever heard, and maybe even a disco classic or two for good measure.. Dancing shoes at the ready regardless!
Depending on our set time, it could be anywhere from 100bpm chuggers to funky mid tempo groovers, right up to 130bpm pure unadulterated peak time disco vibes and everything in-between!
Just good energy and good vibes all round, whether that comes from the music we play or our terrible dancing we'll let you decide!
Queen & Disco mix
You recorded a Scottish Disco festival mix for us, please can you tell us about the
mix and what are some of your favourite tracks in the mix?
We tried to give a flavour of what you might hear from us at the festival. There's a nice variation of tracks we've loved and played for ages, alongside some newer tracks we've just discovered recently, but love equally as much! Just because a song is old to us doesn't mean it's not the first time hearing it for someone else, so we always try and keep that in mind when we play out. We particularly love the Emmaculate & Shannon Chambers mix of Ten City's 'Be Free'. I think it sums up the energy that we are all about!
We recorded the mix on our Condesa Carmen V mixer we just got recently, so hopefully it sound's extra nice!
What else can we expect from Queen & Disco in 2022?
Alan has been really busy making new music over the last while, whether it be edits or original music, so we are hoping to release some of it this year on the Q&D label.
Behind the scenes we are working on organising some new events and dates to bring our Q&D events back to life after the long break since covid struck and having a number of events cancelled.
We're also quarterly residents on the Spin City radio show on My House Radio so you can tune into that or check our Soundcloud for the back catalog of mixes from our podcast series.
For more info on Queen & Disco please check:
Facebook: www.facebook.com/queenanddisco
Soundcloud: www.soundcloud.com/queenanddisco
Instagram: www.instagram.com/queenanddisco
Twitter: www.twitter.com/theqandd
Scottish House & Disco Festival Facebook: https://www.facebook.com/ScottishHouseAndDiscoFestival
Queen & Disco – Scottish House & Disco Festival Mixtape 1 – Tracklist
DjeuhDjoah and Lieutenant Nicholson – El Niño
Elia y Elizabeth – Alegría (Yuksek Remix)
Los Charly's Orchestra Ft. Xantone Blacq – You Said (Lowdown Edit)
Double Exposure – Everyman (Dam Swindle Remix)
Lodger – Oliver
Bosq – In Orbit
Kim English – Unspeakable Joy (Maurice Joshua Original Mix)
Izo Fitzroy – I Want Magic (Dimitri From Paris Vs. Cotonete 12 Version)
Stephen King – Hold On To You
Ten City – Be Free (Emmaculate & Shannon Chambers Extended Mix)
DJ Reverend P – Don't Make Me Run Away
Ferry Ultra Ft. Gwen McCrae – Let Me Do My Thang (Opolopo Remix)
Pauline Henry – Heaven (Dj Spen & Reelsoul Extended Mix)
Superprince – Strong Feeling
Love this? Check out more on the Scottish House & Disco Festival 2022 HERE
Like what you hear? To help support LV Online buy us a coffee via Ko-FI. Click HERE
Tags:
Queen & Disco
,
Scottish House & Disco Festival