LV Premier – Natasha Kitty Katt – Kosmic Oscillations (Ali Aitken Remix) [Ghetto Disco]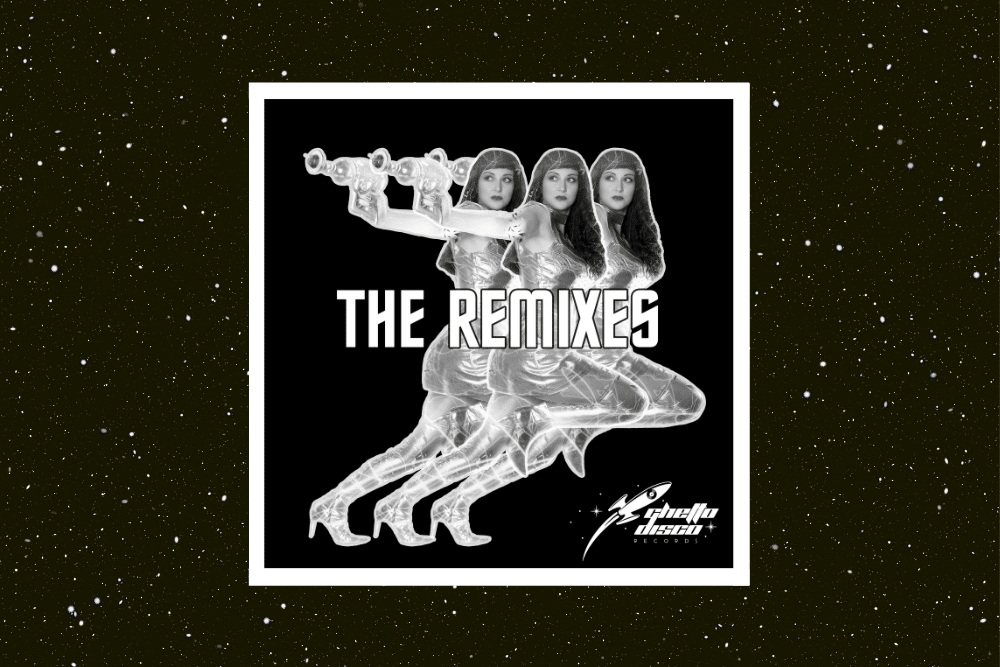 LV Premier – Natasha Kitty Katt – Kosmic Oscillations (Ali Aitken Remix) [Ghetto Disco]
Almost a year on from the release of the Kosmic Oscillations EP Natasha Kitty Katt has pulled together a collection of sparking remixes of the lead track for a full remix EP. With mixes coming in from Antenna!, Ali Aitken, Dexter Jones and Nite Owl its a scorcher of an EP with all four artists stepping up with their own well crafted interpretations.
With the remixes coming in via a competition that Natasha's Ghetto Disco label ran in conjunction with Only Good Vibes the whole EP is a huge statement for the depth and breath of production skills out there right now.
Opening with Antenna!'s remix, as we have come to expect from them after their brilliant Ghetto Disco EP it's a track heavy in the synth department. Deep and packed with groove its space disco leanings perfectly fit the theme here and feature a voiceover from Natasha.
Our premier today see's Ali Aitken giving the track a huge filtered disco style house remake. With a bassline reminiscent of Junior Jack's mid 00's powerhouse releases this one is peak time all the way.
Dexter Jones remix keeps the funky bassline theme running but veers even further towards disco with electric guitar licks, hooky percussion lines and acidic synth lines. This one is perfect for the summer.
Closing the EP out is Nite Owl with a revocal-ed mix which conjures up visions of Saint Etienne being given a 2021 house makeover, it's that good.
This brilliant selection of mixes gives Natasha's Kosmic Oscillations a brand new lease of dancefloor life showcasing four serious talents.
Grab the EP from: https://ghettodiscorecords.bandcamp.com/album/kosmic-oscillations-the-remixes
For more info please check:
Natasha Kitty Katt Facebook: https://www.facebook.com/NatashaKittyKatt/
Natasha Kitty Katt Soundcloud: https://soundcloud.com/natasha-kitty-katt
Natasha Kitty Katt Instagram: https://www.instagram.com/natashakittykatt/
Natasha Kitty Katt Twitter: https://twitter.com/DJNattKittyKatt
Ali Aitken Facebook: https://www.facebook.com/AliAitkenMusic
Ali Aitken Instagram: https://www.instagram.com/ali.aaitken
Ghetto Disco Facebook: https://www.facebook.com/GhettoDiscoRecords/
Ghetto Disco Soundcloud: https://soundcloud.com/ghetto-disco-records
Ghetto Disco Instagram: https://www.instagram.com/ghetto_disco_records
Ghetto Disco Records Twitter: https://twitter.com/GhettoDisco