LV Premier – NICOLAAS – Forever Always (Kimchii Remix) [Too Slow To Disco Neo]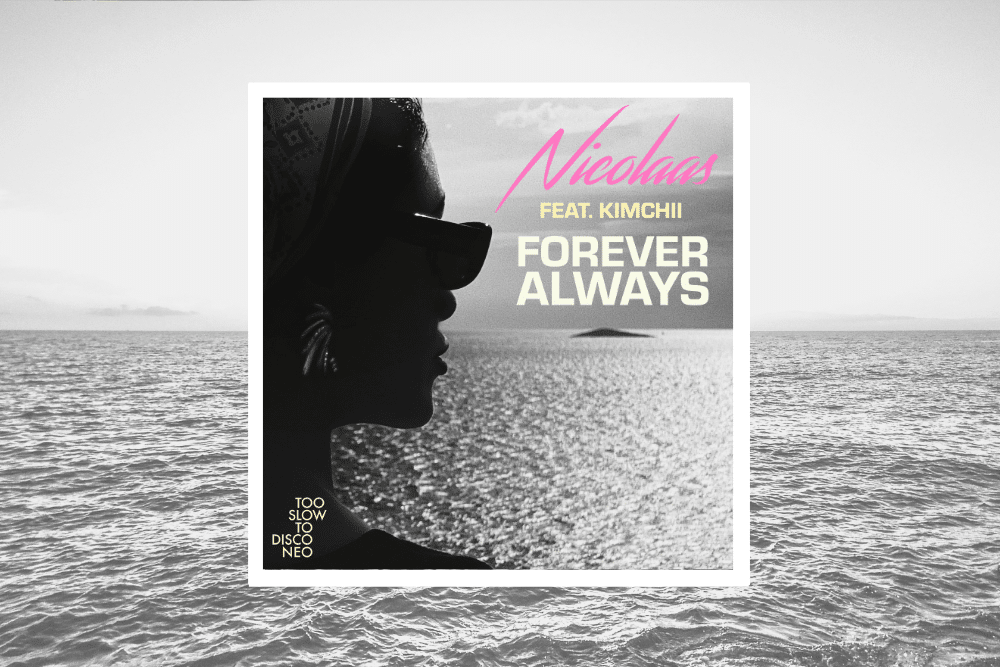 LV Premier – NICOLAAS – Forever Always (Kimchii Remix) [Too Slow To Disco Neo]
Like what you hear? To help support LV Online buy us a coffee via Ko-FI. Click HERE
As we crash headfirst into the Northern hemisphere winter months we are still able to count on Too Slow To Disco to bring us some summer warmth. Closing out what has been a stellar year for the label, including chalking up some national chart action, they have a new single with NICOLAAS who combines his love of nostalgia with his drive to create sounds for the future.
Our premier today from the three track release see's feature on the track, Kimchii, also step up for remix duties crafting a club edged slice of Nu disco replete with a driving bassline, hooky looped-up vocals and shimmering synths. Classy work indeed which will be in the Dj sets well beyond the chilly winter months.
The single also comes with a sparkling original and deep and groovy Turbotito dub covering all bases.
Check out what the artists had to say about Forever Always:
In NICOLAAS' words:
"Nostalgia plays a huge role in this project. I find a lot of inspiration when looking back – be it to my own memories, older music, art, fashion, or perspectives in-general. There's so much to look back at, it constantly pushes us forward. To me, this track evokes a feeling of nostalgia. Referring to love, looking back is a good way to ground yourself in the present. We learn more about ourselves with each relationship we build, and hopefully grow from those experiences."
In Kimchii's words:
"Forever Always is a song about love and desire which outplays in twilight landscapes, on a journey towards somewhere else. Both me and NICOLAAS vibe in these landscapes, so we created this song together online, by sending files back and forth to Winnipeg and Stockholm. Many parts of the track were written during the nighttime and I believe that gives the song that special feeling too.
We're both more than happy to share the song with you all. You're the light at the end of the tunnel – forever always!"
Grab Forever Always via: http://hyperurl.co/nicolaasfeatkimchii
For more info please check:
NICOLAAS Facebook: https://www.facebook.com/nicolaasmusic
NICOLAAS Soundcloud: https://soundcloud.com/nicolaasmusic
NICOLAAS Instagram: https://www.instagram.com/nicolaasmusic/
Kimchii Facebook: https://www.facebook.com/kimchiimusic
Kimchii Soundcloud: https://soundcloud.com/kimchiimusic
Kimchii Instagram: https://www.instagram.com/kimchiimusic
Too Slow To Disco Facebook: https://www.facebook.com/tooslowtodisco
Too Slow To Disco Soundcloud: https://soundcloud.com/tooslowtodisco
Too Slow To Disco Instagram: https://www.instagram.com/djsupermarkt_tooslowtodisco/
Too Slow To Disco Twitter: https://twitter.com/djsupermarkt
Love this? Check out more from Too Slow To Disco here
Tags:
Kimchii
,
NICOLAAS
,
nu disco
,
Too Slow To Disco Neo