Justin Robertson Talks About New Book The Tangle, Club Culture, His Favourite Remixes and Djing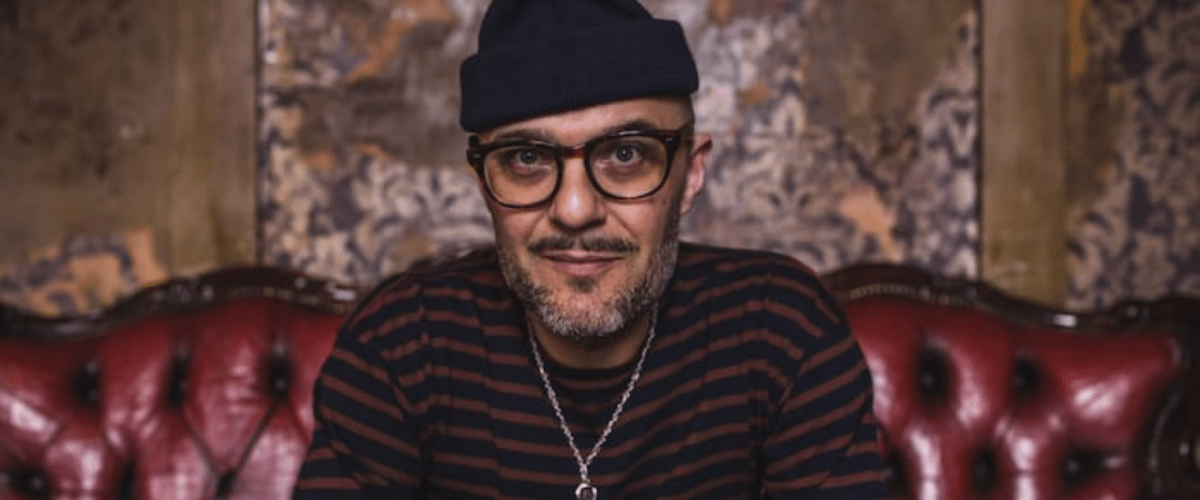 Justin Robertson Talks About New Book The Tangle, Club Culture, His Favourite Remixes and Djing
Like what you hear? To help support LV Online buy us a coffee via Ko-FI. Click HERE
Cover photo by Jake Davis – An interview by Marco Giannini
Justin Robertson is an DJ, producer, painter and broadcaster and one of the leading lights in the UK's electronic scene over the last three decades. His energised acid laced releases, remixes, work with his band Lionrock and legendary DJ sets helped shape the sound of electronic music coming out the the UK in the 90's and has continued to resonate across the years. His reputation in the scene is such that he has remixed for the some of the music's leading lights including Bjork, New Order, Noel Gallagher & Erasure.
He hosts two popular shows "The Temple of Wonders" and "The Rotating Institute" bi monthly on Soho Radio and has written for Ransom Note, The Social and The Guardian
As an artist he has exhibited all over the UK and Europe. His latest journey see's him release his first novel The Tangle which he describes as a trans dimensional trip into the mysterious knot of nature and was intriguingly described by the Metro as a "cross between HG Wells and HP Lovecraft"
You can check the Tangle here: https://smarturl.it/TheTangle
To celebrate the launch of the book Le Visteur columnist Marco Gianini caught up with Justin to talk about the book release and his long and storied career.
Hello Justin, many thanks for finding the time to talk to us today. How are things with you?
Pleasingly hectic at the moment so I'm happy. It's great to back out amongst it all again.
How have you found the last 20 months or so of the pandemic? How has it affected your creativity?
A tale of opposites I guess. I finished the first draft of my novel just before the lockdown, so the free time and the background dystopian hum helped me focus on the editing process which was a welcome bi-product of the general hellscape. That time also helped me complete all the illustrations and paintings for the book and subsequent art show, so  I was glad to be able to focus. But and it's a big BUT, art is made to be shared and without that interaction of people being physically present with that art it loses some of its meaning. I found this particularly hard when making music, at the start of the lockdown I had a number of remixes to complete so that was a great focus, but once I'd done those I found it hard to make original compositions, because without an audience to play them to it felt pointless.
However, I'm glad to say that blockage eventually shifted. My wife was on furlough and as it happens is an excellent singer and song writer, so we decided to avoid a relationship implosion and instead started a musical project which we called Formerlover. This project really reignited my love for making music, and since then I've been back recording regularly again.
DJ, musician, artist and author. You have just released your debut novel, 'The Tangle'. Can you tell us about the book?
I wanted to combine the high camp of the hammer horror tv series from the 1980's with a kind of Ballardian dystopian vison of suburbia, both of which resonate very much with my childhood having grown up in that weird borderland between town and country, a liminal space in trendy hauntological parlance, between the certainties of concrete and the untidiness of nature.
The book really is about that relationship, the fracture between human spaces and natural spaces. It's about human ignorance, the separation of us from the rest of reality, which we exasperate with our over inflated opinion of our abilities and our scientific frameworks which are really quite inadequate when trying to understand all the layers of being. I guess you could trace this back to the enlightenment, which was a disaster for humanity, because while it stripped away some of the harmful superstitions we carried about, it only replaced them with new ones and at the same time removed the language with which to discuss them with. The philosopher Philip Goff calls it 'Galileo's error', the reduction of science to only those areas that can be described by maths. There is a key to supernatural fiction, a kind of root dilemma, when a character is confronted by a situation that seems impossible.
The protagonist has two choices; either they are suffering a delusion or the events unfolding are really happening it's just that the world in fact operates under and entirely different set of rules than they had hitherto believed.
The story unfolds in a series of vignettes which are like roots in a forest or hidden paths which you must follow. There is an element of time travel, where we visit a possible future or a possible now maybe, where the logic of quantification and the spurious pursuit of happiness has reached its logical conclusion, everything is quantified and rated, and the only crime is that of unhappiness. everyone stays in and attaches themselves to pleasure machines like Robert Nozick's experience machine. When I say everyone, I mean the cultural elite, there is a dark underside which they are of course wilfully ignorant of, it's a bit like logans run.
Its dark and pessimistic in places but there is a strand of redemption in it and even some jokes! too, its pessimistic for two reasons firstly I'm pessimistic… 'pessimism is the poetry written in the graveyard of philosophy' as Eugene Thacker says. Secondly optimism makes for very dull supernatural horror.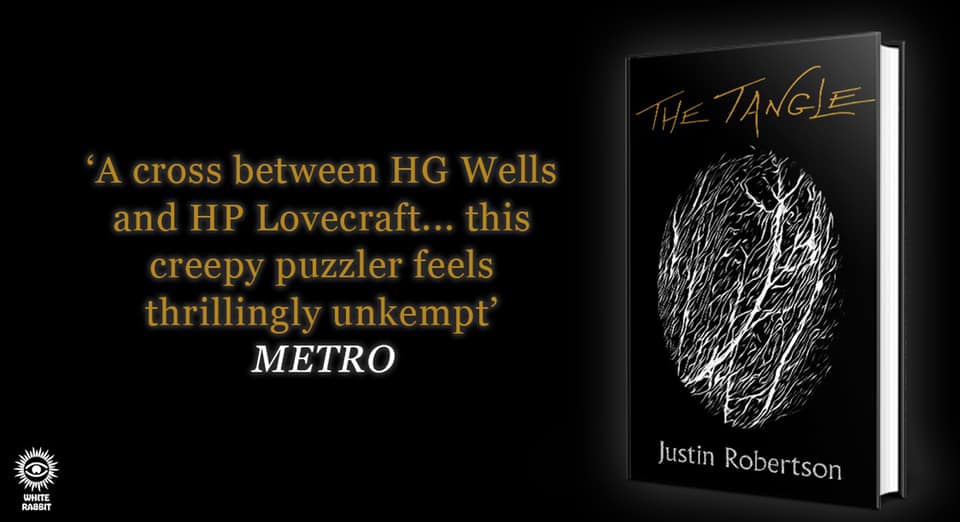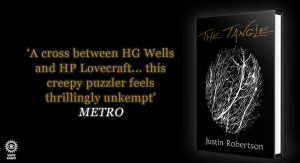 What was the inspiration behind the book? How did it come about?
A very good question to which I can find no satisfactory answer! I've been quietly writing away for the last few years, trying out a few ideas from a detective novel based in early 90's Manchester that involved a serial killer and a lot of ecstasy, to an elongated sci-fi novel that sort of ran away with itself, but which I cut up and repurposed for the Tangle. I'm not sure why anyone does anything really, I guess it's to lift the human condition marginally above the absurd, but maybe more importantly to have a conversation about that absurdity.
The Norwegian philosopher Peter Zappfe talks about humanity being over-specked with the burden of consciousness, he calls it 'nature's mistake' and the horror writer Thomas Ligotti calls it 'the conspiracy against the human race'. I wouldn't go that far! I'm actually not sure we are so unique in our consciousness as we seem to think, I've seen Monty and Harry, the two dogs I live with, suffer existential angst, but we do face this weird problem of being uncomfortable with our being. So, I guess I wanted to add to that discomfort. There's also a question of trying to give invisible objects a voice, the artist Odilon Redon describes art as 'using the logic of the visible for the service of the invisible', so in that sense I was trying to channel the occulted voice of the Tangle.
It's also something of an exorcism, in that I've been carrying some of these stories around since childhood and felt I needed to vomit them out.
As a DJ you've been consistently at the forefront of the scene for many decades. You first came onto my radar back in the early 00s during my visits to Bugged Out! at Nation and the tales of the Heavenly Social are the stuff of legend, with yourself and the likes of Andrew Weatherall, Jon Carter and the Chemical Brothers. How do you feel club culture and the electronic music scene has changed over the years, for both better and for worse?
The basic ethos behind 'club culture' remains the same, it's an ancient urge really, a ritual if you like. People getting together to escape the absurdity of existence and to celebrate connections with intoxicants and loud music. Beyond that, I don't think it's easy to talk about one 'scene' it's so fragmented, which is no bad thing it shows a culture developing and evolving so I think  the proliferation of genres and styles is fabulous. If I was to focus on my own tiny section of the worldwide dance community I would say creatively it was in good shape, but economically it has become ridiculous and bloated. The whole idea of 'superstar DJs' was the root of the rot, initially 'acid house' was a far more collective experience, people danced towards and with each other, there weren't many DJs on stages and people certainly didn't stare at them, because they weren't doing a great deal! I guess that's what happens when capitalism consumes your scene.
Still, I'm too old to get too worried about the excesses of 'big name' DJs, I'm happy in my circuit of nice clubs filled with nice people, so I'll leave the struggle to the new generation, I trust they will do the right thing, because there are plenty of enthusiasts with their hearts in the right place who will keep driving things on.
Music like anything moves in trends with styles, artists, clubs etc. moving in and out of favour as the trends change. How do you feel you have managed to remain so relevant over all of these years? I don't recall there ever being a time when you were not considered a key influential DJ and producer.
That's very kind of you to say! I've had my ups and downs, but that's showbiz! I do recall the mid-00s being a bit tough for me, I felt a bit adrift, but thankfully drifted back again! I guess I don't think about it too much, when I do that's when it tends to go wrong. When you DJ you are largely dependent on others making good music for you to play and thankfully the producers of the world keep coming up with the goods. A DJ is only a conduit for other people's music and an interface for a crowd to connect to that music, they are a component in the mechanism of dance, so you have to keep that component in good working order.
As we look to return to a sense of normality in the wake of the pandemic what changes would you like to see change within the scene?
I think there should be a refocusing on the important aspects of clubbing, music and togetherness, without trying to sound too utopian! I was hoping folk would rally together to support each other and maybe be a bit less greedy, but I doubt that will happen! Again, I feel it's really the younger DJs and promoters that will drive the change, time to reset the priorities I'd say.
I've DJ'ed on the same line up as you on a number of occasions at the Warehouse Project and you joined us at the Carlton Club soon for our Sticky Heat party with our good friends Sprechen. What is your approach to playing smaller intimate clubs, as opposed to huge warehouse/festival level parties? Do you approach these gigs in a different way? Does your sound change at all?
Not really that different, I try to be as dynamic as possible and keep the energy levels up in both, not necessarily tempo wise but in terms of flow. Maybe I might go a bit faster in bigger venues and a bit trippier in smaller places, though I've played some pretty weird stuff in the Warehouse Project! I must say, on balance, I prefer smaller spaces, its lots more fun, I'm not keen on big stages and aloof booths, I like being amongst it.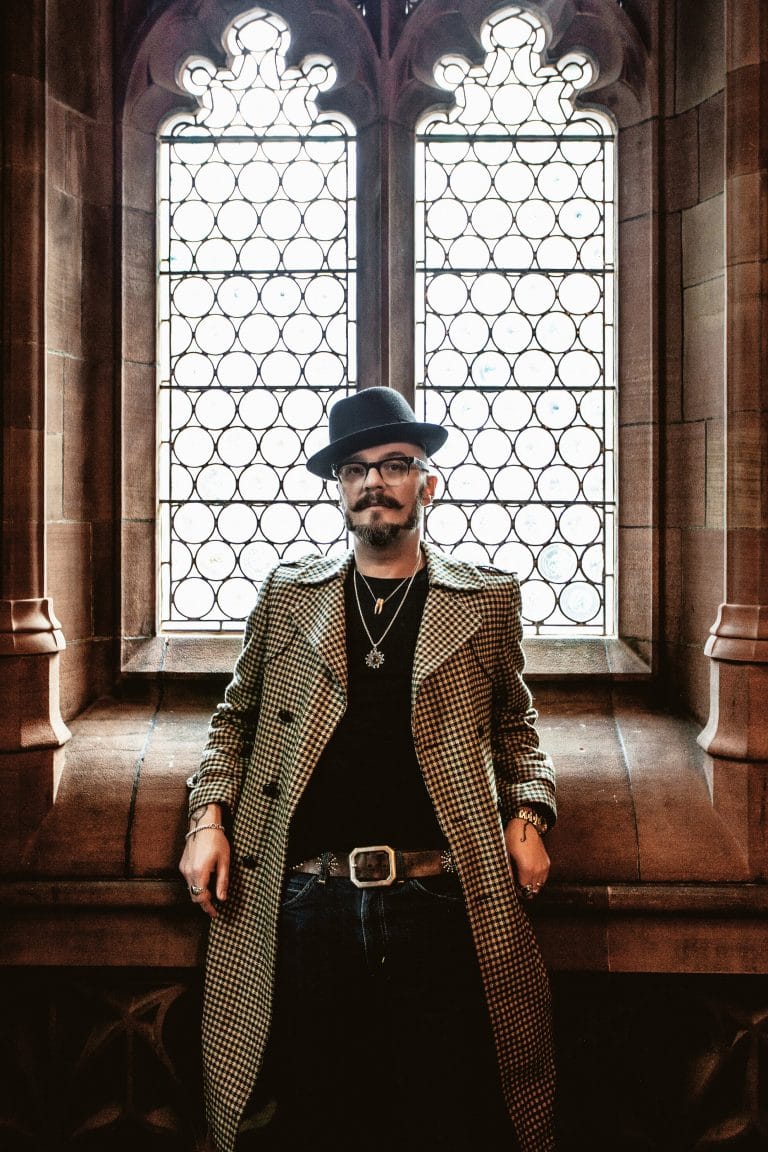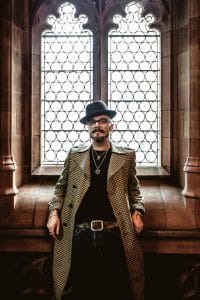 You also have an enviable list of artists that you have remixed for over the years, from Annie to Yargo, and Talk Talk to the Inspiral Carpets. As well as a huge catalogue of your own productions. Are there any mixes or productions that you are the proudest of and why?
I'm always most happy with the thing I've just finished, but I'm never 100% happy with anything! So, I'm pleased  with the direction the Formerlover project is taking and some of the Deadstock 33s mixes from recent years, like Cheval Sombre and the Asphodells mix I did for Andrew.
I quite like some of the more Dubby moments like Amber Arcades and Lisbon Kid, or maybe D.Ream? The Deadstock 33s really refocused my musical output after a bit of ill-advised experimentation and a few lost years in the early 00s. From last centuries output I still quite like the Bjork mix and the first Lionrock record, though I'm still waiting for the 90's prog house revival.
For anyone coming to see you play soon, what can they expect?
A vigorous blend of lysergic boogie old and new with plenty of  riffs and cosmic wiggle.
The Tangle is out now and available from all good bookstores.
For more info please check: 
Justin Robertson Facebook: https://www.facebook.com/djjustinrobertson
Justin Robertson Soundcloud: https://soundcloud.com/justinrobertson-deadstock
Justin Robertson Instagram: https://www.instagram.com/justin_mark_robertson/
Justin Robertson Twitter: https://twitter.com/robertsonjustin
Interview by Marco Giannini. Marco is a DJ, promoter and writer who is based in the North-West. He runs the Sticky Heat parties in Manchester, is one half of the Son of Bangers who have a monthly radio show on Ripe Radio and he also holds down residencies at The Refuge in Manchester and Albert's Schenke in Liverpool.
Tags:
Justin Robertson