LV Premier – NY*AK – Troia [City Fly] & Afghan Jams EP Review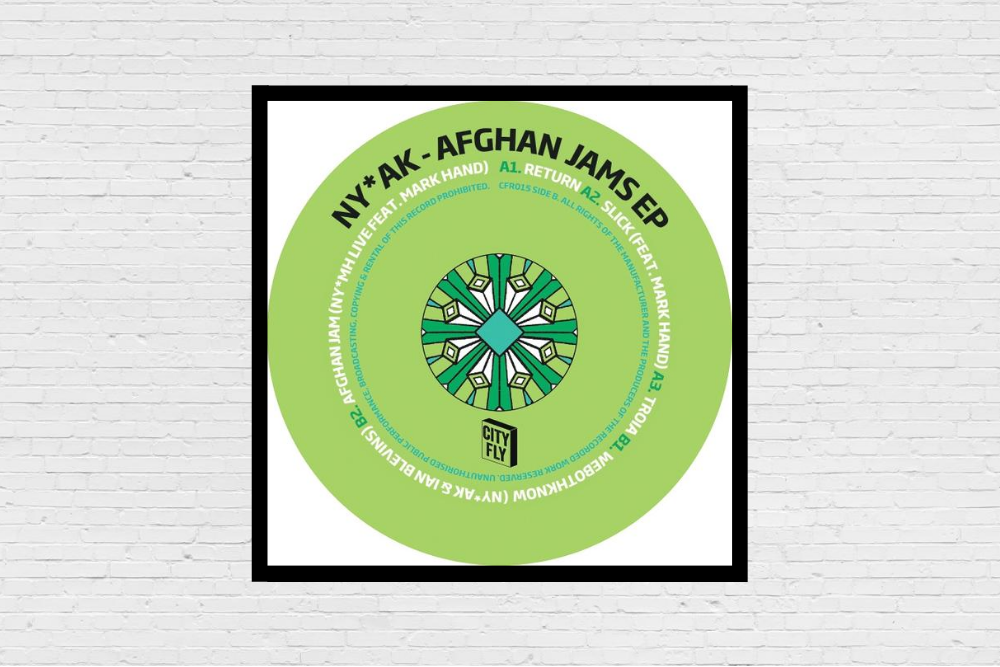 LV Premier – NY*AK – Troia [City Fly] & Afghan Jams EP Review
City Fly are back with their 15th release and have drafted in the UK's NY*AK for five tracks of sublime house music with collaborations from Mark Hand and Ian Blevins. Expect everything from techno edges to Detroit groove to dusty deep house samples.
Opener Return is a track of contrasts. Heavy techno beats lead the way setting a strong club pace which is then augmented by heavenly looped up vocals and smooth violins. It's a track which is club sure for those deeper smoke and strobe infused moments but at the same time is smooth and accessible.
Slick see's the first collaboration on the EP with Mark Hand, it's a deep and thumping cut, dusty samples. Crowd noises all ebb and flow against the backdrop of a thumping bassline which was probably programmed in conjunction with Hades himself. Some wonderfully emotive keys and tight vocal loops make this a sure fire stand-out track.
Our premier today is the ridiculously cool Jazz influenced Gil Scott Heron sampling deep house Jam Troia. Flutes and yet more ridiculously cool keys find themselves layered atop some sublime drums. Another seriously classy outing.
Over on the B Side the Billy Paul sampling, Ian Blevins collaborating, WeBothKnow shows in no uncertain terms exactly how to flip an evergreen riff into something that is fresh, exciting and maybe just a little unsettling.
Closing the EP out is another collab with Mark Hand in the shape of title track Afghan Jams. This one is another seriously deep cut. Captured as a live jam it's a hypnotic moment punctuated by some boisterous drum programming.
A very cool EP indeed.
For more info check:
City Fly Records Facebook: https://www.facebook.com/CityFly/
City Fly Records Soundcloud: https://soundcloud.com/city-fly
NY*AK Facebook: https://www.facebook.com/Nyak-263952917009690/
NY*Ak Soundcloud: https://soundcloud.com/scotty5000
Tags:
city fly
,
Deep House
,
NY*AK