LV Premier – Paul Older – Sax Francisco [Daje Funk]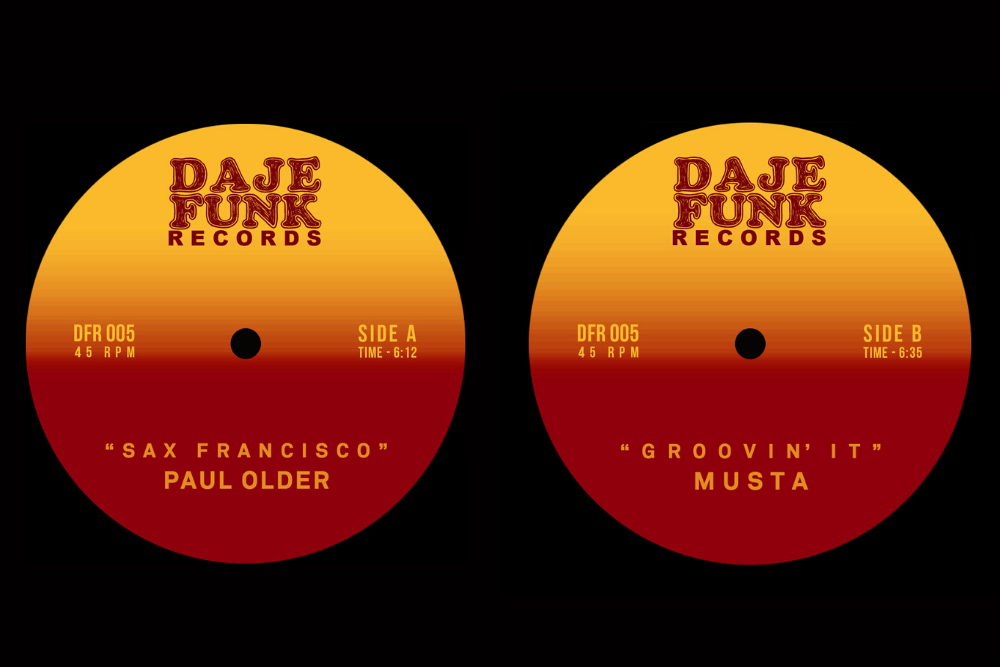 LV Premier – Paul Older – Sax Francisco [Daje Funk]
Heading ever onwards Dajae Funk's quick-fire fifth release keeps their Italian producer theme going as it pairs Padova's Paul Older with Sardinian producer and Viaggio Label boss Musta.
Seamlessly moving up from 7" to 10" on this EP presumably so they can cram even more groove in it's a dynamite and exciting pairing.
Keeping the heavy funk style of previous releases our premier today is Paul Olders Sax Francisco which screams 1970's like it's been perfectly transported from a blaxploitation film soundtrack where the police are chasing suspects through a crumbling industrial complex at the start of the show.
A bubbling bassline and that eponymous sax do the damage here. Freeform sax, chases into looped up notes powering the breakdowns then into sublime jazz funk all the while perfectly re-imagined for 2020. It's packed with energy and verve aplenty.
Over on the flip Musta's Groovin' It is packed with an altogether deeper funk. It's a record in a hurry, once which wants to head straight to the dancefloor for lo fi funk-off, big bass and spaced out vocals run things perfectly before a distant trumpet takes things onwards. 'Groovin' It' is a real combination of styles there is electric Funk, Blues refrains, and Jazz licks with some added African overtones just for good measure. They all come together for an energy packed club track which will be getting heavy DJ support.
Another sublime release from the Daje Funk team.
For more info please check:
Paul Older Facebook: https://www.facebook.com/PaulOlderDJ/
Paul Older Soundcloud: https://soundcloud.com/paulolder
Musta Facebook: https://www.facebook.com/MUSTAOFFICIALPAGE/
Musta Soundcloud: https://soundcloud.com/gabriele-musta
Daje Funk Facebook: https://www.facebook.com/dajefunkrecords/
Tags:
Daje Funk
,
Heavy Funk
,
Paul Older