LV Premier – Scruscru Meets Meowsn' – Cool Party Tool [Outplay]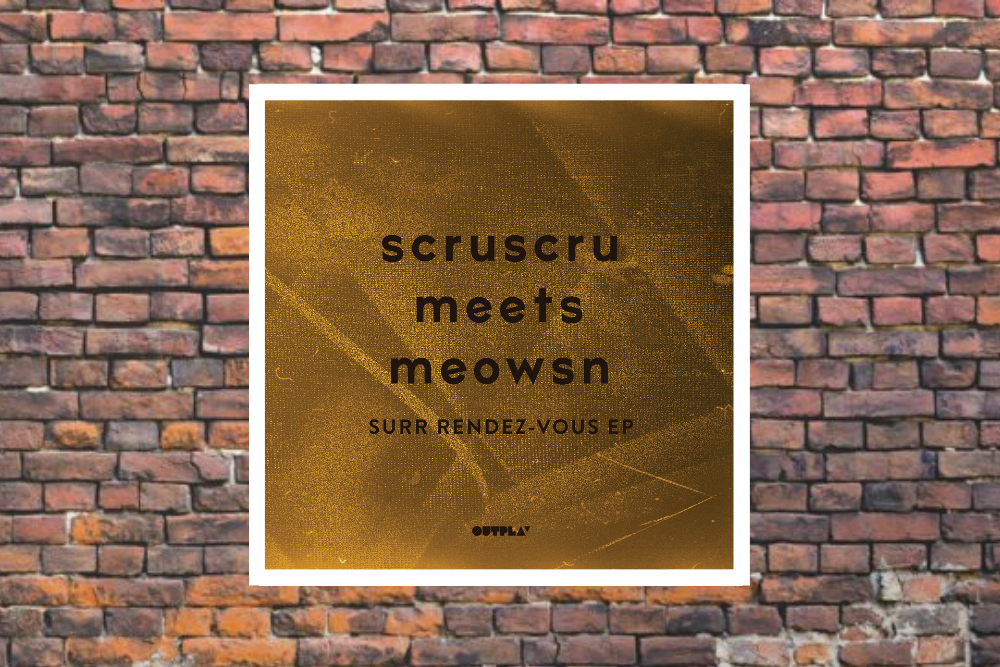 LV Premier – Scruscru Meets Meowsn' – Cool Party Tool [Outplay]
This release is a real combination of LV online favourites as Fouk's ace Outplay label drops a brand new four track EP from Russian producer's Scruscru and Meowsn. The 'Surr Rendez-Vous EP' is filled with four cuts of Jazz edged wonky house music. It's an inspiring and at times fun outing.
Our premier is first up on the EP. Cool Party Tool is a delightful combination of a bounce of bassline, jackin' beats and smooth keys. The keys and pads follow their own story, floating across the track gracefully guiding us into ever more energetic breakdowns and builds. It's a track which very much dances to its own beat combining Jazz with the clubbier edges of house.
Fratelli Acquerelli is up next and it's a outlandish combination of sounds with KLF chill-out style soundscapes making way for a jaunty bouncing Lemon Jelly-esque left field slice of electronica. Muted Jazz notes, twisted bass notes and head nodding beats all contrast in a space which is all about conjuring up a very broad smile.
Over on the flip the rather bonkers titled ZXABCZ is another combination of off-the-wall sounds. Wooden blocks, huge synths and yet more jacking beats give the track plenty of crazy energy.
Seeing the EP out is Inspector Potato a name which in many ways sums up the off the wall dynamic of this EP. This one sounds exactly like a you would expect from a track called Inspector Potato. Saving their most bananas beats and combination synth stabs for last, it's a track that you should probably best to listen to in the middle of a heavy night and most certainly not on the morning after.
An intriguing EP which combines club ready moments with more than a touch of experimental.
Scruscru Meets Meowsn's brand new Surr Rendez-Vous EP lands on Outplay on 16th October check it here: https://www.phonicarecords.com/product/scruscru-meets-meowsn-surr-rendez-vous-ep-pre-order-outplay/169033
For more info check:
Scruscru Facebook: https://www.facebook.com/scruscru
Scruscru Soundcloud: https://soundcloud.com/scruscru
Scruscru Instagram: https://www.instagram.com/scruscru/
Scruscru Twitter: https://twitter.com/Scruscru1
Meowsn' Soundcloud: https://soundcloud.com/meowsn
Outplay Facebook: https://www.facebook.com/outplayrecords/
Outplay Soundcloud: https://soundcloud.com/outplay
Outplay Instagram: https://www.instagram.com/outplayrecords/
Outplay Twitter: https://twitter.com/outplayrecords
Tags:
fouk
,
Meowsn'
,
outplay
,
scruscru