LV Premier – Stoim Ft. Sulene Fleming – Come To Me Again (Richard Earnshaw Extended Revibe)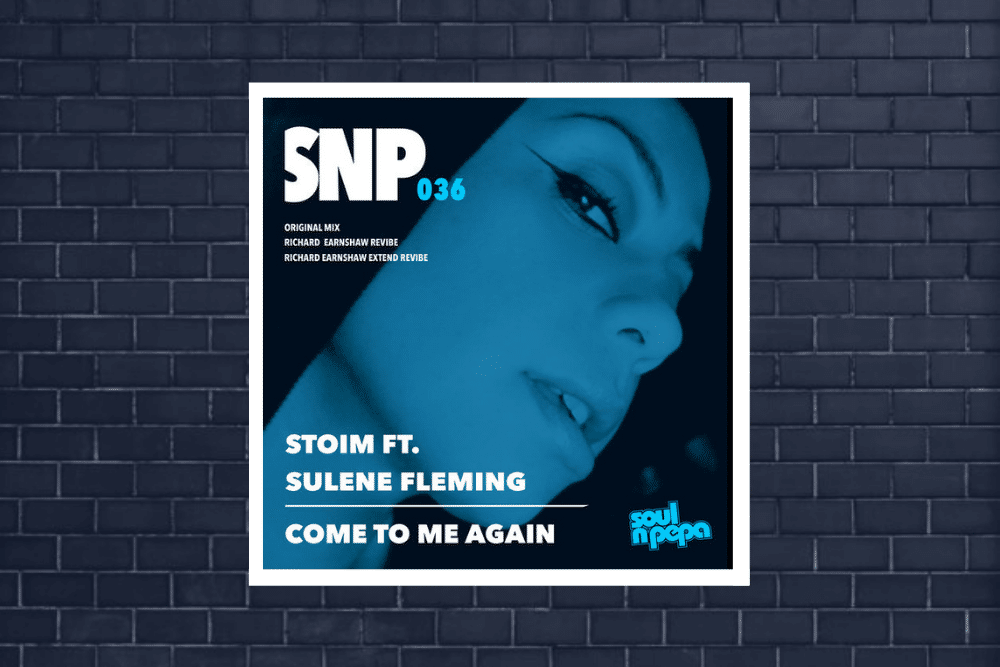 LV Premier – Stoim Ft. Sulene Fleming – Come To Me Again (Richard Earnshaw Extended Revibe)
Canadian based Greek producer Stoim has drafted in the hugely talented Sulene Fleming on his latest track Come To Me Again on French label Soul N Pepa and together they have delivered a real moment of Soulful House gold. Sulene has been on sublime form recently, so to say this is one of her finest vocals this year is a big statement.
Also joining the party is UK Soulful House legend Richard Earnshaw who has delivered a spellbinding remix which will see Come To Me Again landing in dj sets across the rest of the year and well beyond. Sulene's soaring delivery, smooth harmonies and hooky choruses are backed up by some lazer synths and a trademark funky as hell Earnshaw B-line for a track which just has that little something special about it.
Home run all round right here.
Grab it from: https://www.traxsource.com/title/1640574/come-to-me-again
For more info please check:
Stoim Facebook: https://www.facebook.com/djstoim
Stoim Soundcloud: https://soundcloud.com/dj-stoim
Stoim Instagram: https://www.instagram.com/stoimenidis/
Sulene Fleming Facebook: https://www.facebook.com/sulenefleming
Sulene Fleming Soundcloud: https://soundcloud.com/user2351965
Sulene Fleming Instagram: https://www.instagram.com/sulenefleming/
Sulene Fleming Twitter: https://twitter.com/sulenefleming
Richard Earnshaw Facebook: https://www.facebook.com/richardearnshawmusic
Richard Earnshaw Instagram: https://www.instagram.com/richardearnshaw
Richard Earnshaw Soundcloud: https://soundcloud.com/earnshawmusic
Richard Earnshaw Twitter: https://twitter.com/richardearnshaw
Soul N Pepa Facebook: https://www.facebook.com/soulnpepa
Soul N Pepa Soundcloud: https://soundcloud.com/soulnpepa
Soul N Pepa Instagram: https://www.instagram.com/soulnpepa
Tags:
Richard Earnshaw
,
Soul N Pepa
,
soulful house
,
Stoim
,
Sulene Fleming