Simon Hinter Talks Freerange Records, New EP Helena, Stardust and Daft Punk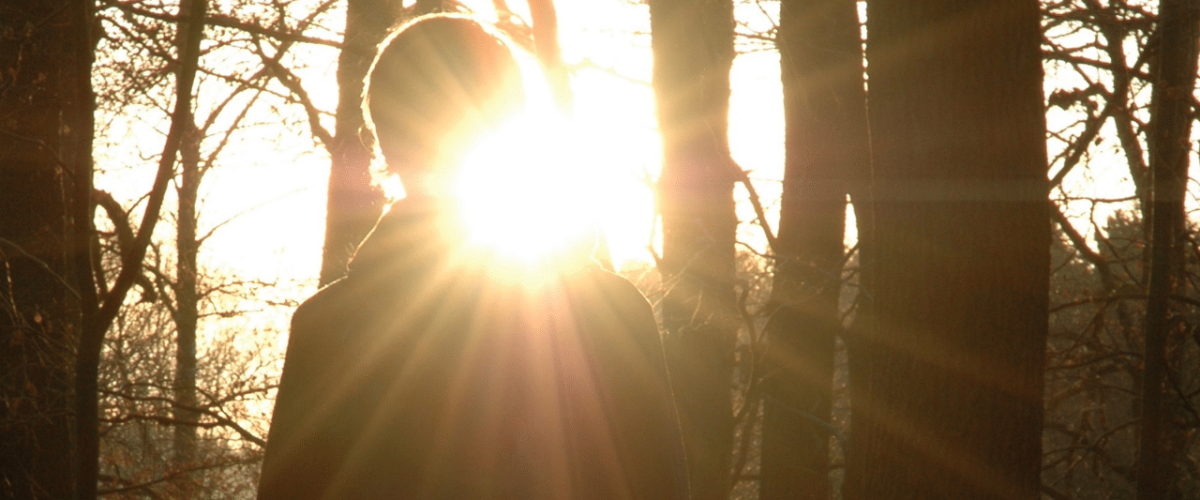 Simon Hinter Talks Freerange Records, New EP Helena, Stardust and Daft Punk
Like what you hear? To help support LV Online buy us a coffee via Ko-FI. Click HERE
An interview by the Insider for Le Visiteur
German producer Simon Hinter has been on spellbinding form recently with a golden spell of releases dating back to his Tired Up EP which landed last year on Freerange. He has since weaved his way through some quality EP's with Quintessentials, Madhouse & Nite Grooves and the stand out nature of those labels says everything about how his production star is rising.
It's fitting perhaps that his latest release see's him turn full circle with his Helena EP again arriving via Freerange. Featuring three tracks of deep hypnotic house music it's another triumph of a release.
To celebrate the release Simon put together a spellbinding Soulphiction mixtape for us, fitting in that he's an artists with whom Simon has a serious musical affinity with. You can check out the mix below and more on the release including the tracklist and some chat with Simon about the mix HERE.
The Insider tracked Simon down for a long chat about his career, love of Hip Hop, favourite House Records, Freerange Records and lots more.
Thanks for talking to us today. It's a pleasure to meet you.
Hello! No problem. Thanks for inviting me.
Where is it you're from and where are you based?
I'm actually based in my local hometown Siegen. A small city with around 100,000 citizens somewhere near Cologne, Germany.
What's the scene like where you are?
It's pretty quiet and there's no particular electronic music scene here. We organized some parties here over the last 10 years, but you really had to start something for yourself because there are very rare opportunities to go out at night. So, we often travelled to Cologne or Berlin or another city.
How long have you been making music Simon?
I released my first EP in 2010 but I think I did my first beat around 2000.
Who were the artists and DJ's you were listening to growing up as a kid?
As a child Michael Jackson was a big influence on me and lots of Eurodance Music of course like Snap and that kind of stuff. But shortly after that I heard the first Hip Hop artists like Dr. Dre or A Tribe Called Quest.
Would you say you've been a party person in your life? Would we have found you on the club scene pre covid?
Good question. I love to go out. In my twenties we went to parties almost every weekend. Now ten years later it's a bit more quiet in terms of going out to parties but I really hope to play more as a DJ in the future with lots more gigs.
Are there particular DJ's and producers who inspire your style of production today?
There's too much music out there to name all influences but maybe it was Daft Punk who paved a way for the music I'm doing now. Their first album was my first House LP.
You were a big hip hop head right? And a jazz fan too?
I'm still a big Hip Hop fan and the music always inspires me same as Jazz music and all other kinds of old music from the 60's & 70's. I love old Soundtracks from Italy or France. All that underground library stuff is really nice for digging out sample material.
Fave hip hop track of all time?
Hard question. I have no particular Number one track but today I would say
Pete Rock & INI – Step Up is a pretty nice track.
You're released on some amazing labels like Freerange, Quintessentials, King Street and Defected. What was your first actual release?
My first release came out in 2010 on Prog City Deep Trax.

Simon Hinter – Snowblind (Klappsn' Funk EP)
What would you say is your most successful release?
I can't really say. Maybe it was the 'Tired Up' release on Freerange and the 'Wanna Make Love' EP on Quintessentials.
Would you define self as a producer more than a DJ?
I would define myself as a producer as well as a DJ.
When you start to make a new track, is there a production process that you follow?
Sometimes there is a drum sample or a chord or sometimes it's some nice sample from an old record or synth. It's pretty different.
I often wonder, how do you know when a track is finished?
Good question. I don't know either. It's more a feeling than knowing if something's finished.
Talk us through the Helena EP a little?
It's a very deep, jazzy, soulful, funky house EP.
This is a your second release on Freerange right? I guess you're a big fan of Jamie and the label…
Sure. I'm a big fan of Jimpster's music and of course lots of other Freerange releases. I'm very happy being a part of this great label.
If you had to put it in a sentence, how would you define your sound?
I'm not good in describing my own sound. I would call it emotional body music 🙂
What are the most important features of your productions?
I really like baselines, raw drums, and some nice synth melodies blended together. There has to be some emotional element in the track or a nice twist or something.
What producers are you locked into at the moment?
Hard to say. Most of my time I'm listening to hip hop and instrumental music or jazz when I'm relaxing at home. I love Madlib, Pete Rock (always) Evidence… all of this stuff, but of course I'm digging house, breaks, broken beats etc. There are definitely some really talented young guys out there with nice ideas. I'm often inspired.
Tell me what you think are the ingredients that make a great house record?
Maybe it's a good taste in music mixed with your own feelings and emotions, and of course a little bit of talent.
Care to take a stab at one of your fave/ best house records of all time?
Really difficult. Here are 5 of them in no particular order:
Stardust – Music Sounds Better With You (1998)
Mr Oizo – Flat Beat
Thomas Bangalter – Spinal Scratch (1996)
Johnny Corporate – Sunday Shoutin' [Original Mix]
Armand Van Helden – You don't know me (1999)
Is there a perfect track that you wish you had made? And What is it?
Stardust – Music Sounds Better With You for sure!
As a DJ, how do you source new music?
I try to play a good selection of old and new and it's good to have some sort of a highlight, a few hidden gems or secret weapons in mind and maybe a few unreleased edits.
If someone wanted to get to know you, what music would be a good indicator of you?
I think you would have to have a good dig into my tracks.
When you're not making music, what do you like to do?
I'm working with kids right now like social work. Next year I'm going to work in a hospital. Besides working I'm hanging out with friends, watching movies listening to podcasts, playing video games and doing some sports like biking and other stuff.
Now that the world is beginning to open up, do you have gigs in the pipeline?
There are some gigs in the pipeline for next year but it's not clear yet. I don't have a manager or booking agent yet. I'm really hoping that there are new opportunities ahead as I would love to play more gigs in the future.
What other releases should we look out for?
There are about 3 EPs in the pipeline for 2021 and hopefully there's an opportunity for an album one day.
Thank you so much for your time!
No problem. It was a pleasure. Thanks for the support
For more info please check:
Simon Hinter Facebook: https://www.facebook.com/simonhinterofficial
Simon Hinter Soundcloud: https://soundcloud.com/simonhinter
Simon Hinter Instagram: https://www.instagram.com/simonhinter
Freerange Facebook: https://www.facebook.com/FreerangeRecords/
Freerange Soundcloud: https://soundcloud.com/freerangerecords
Freerange Instagram: https://www.instagram.com/freerangerecords
Freerange Twitter: https://twitter.com/freerangerec
Tags:
freerange records
,
Simon Hinter