Simon Hinter Worship Mix – Soulphiction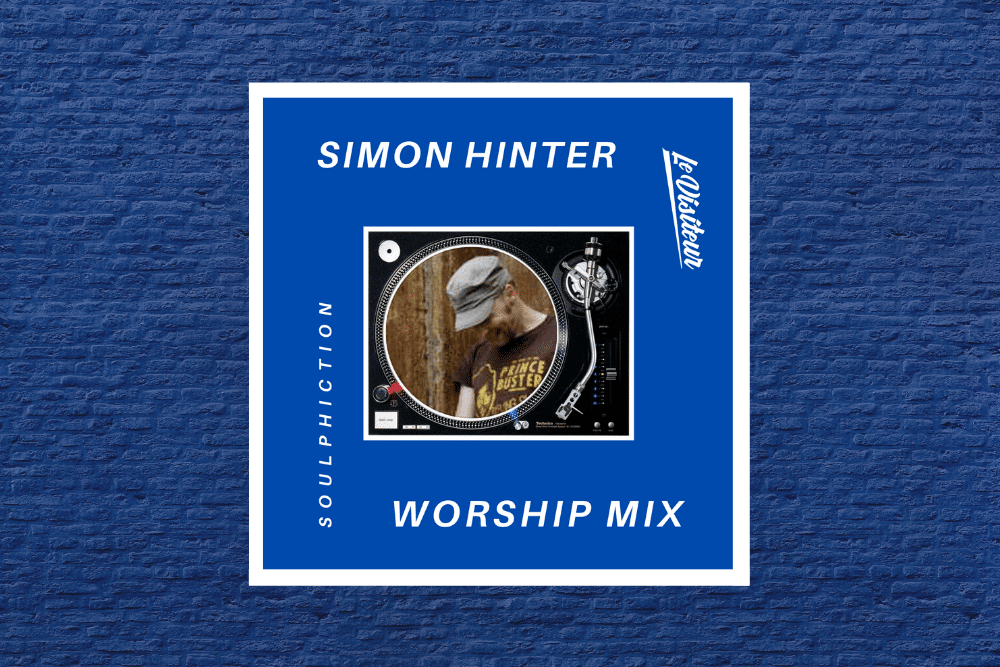 Simon Hinter Worship Mix – Soulphiction
Like what you hear? To help support LV Online buy us a coffee via Ko-FI. Click HERE
Simon Hinter has been smashing his way though the house scene over the last 18 months with some hugely well received releases on Freerange, Quintessentials, Madhouse, Nite Grooves and many more excellent labels.
His latest release see's him back on Freerange with the follow up to his his stand out EP Tired Up from last year, which is also well worth checking out. His latest release for them is the Helena EP featuring three seriously cool deep bubbling house tracks. It's another EP which will see Simon's stock rising considerably.
To celebrate we asked him to put together a Worship Mix for us and he picked the outrageously talented Soulphiction. An artist who we love at LVO. Check out the mix below. We also have a quick chat with Simon about the mix and the new EP.
You can grab Simon's Helena EP via: https://shinter.bandcamp.com/album/helena
Why did you choose Soulphiction for your worship mix and how did he influence you personally?
I had a really strong connection to Soulphiction/Jackmate simply because he was one of the first electronic music artists I really got into in the early 2000's.
What are some of the key tracks in the mix which have really resonated with you?
I really love the Jackmate Album on resopal. I bought the album about 15 years ago and it's still so good. I included a couple of tracks into the mix.  There's also the International Pony remix. It's still a classic besides and I have played it at a couple of parties.
What is your all time favourite release from Souphiction and why?
For me it's "The Prodigal Son" LP. I own this record still today. it was one of the first  German House and Techno LP's I bought besides DJ Koze or some Perlon compilations. For me it's still one of the greatest Ferman classic House /Techno/ LP's from the early 2000's. I worked in a record store back then and we ordered a lot of Soulphiction records. 🙂
Which other artists DJ mixes do you find yourself coming back to time and again and do you have a favourite that you gravitate towards?
There is no current favorite mix but I can name a few artists I really love:
Cypress Hill, Pete Rock, Wildchild, DJ Koze, Efdemin, Dorian Concept, Madlib, Lone,  Masta Ace, MC Shan, Dr. Dre, Flying Lotus, Dexter Wansel, Daft Punk, Mr. Oizo, Audio Werner, Perlon Records,   …
DJ Sets: There are lots of DJ'S I really admire although I'm not really listening lots of DJ Mixes at the time but for example I really like sets from: Dam Funk, Efdemin, Jeff Mills, ARK, Motorcity Drum Ensemble, DJ Shadow.
What can you tell us about your most recent release Helena EP?
You can expect 3 different house tracks.
Helena and Heating Element are very deep and a bit melancholic and Airbear is more a party track. Hope you like it guys.
What else can we expect from Simon Hinter in 2021?
There are a few releases in the pipeline. Next is  planned for September on Moment Cinetique and I have another vinyl release coming in October on Quintessentials along with a few other other secrets.
For more info please check:
Simon Hinter Facebook: https://www.facebook.com/simonhinterofficial
Simon Hinter Soundcloud: https://soundcloud.com/simonhinter
Simon Hinter Instagram: https://www.instagram.com/simonhinter
Freerange Facebook: https://www.facebook.com/FreerangeRecords/
Freerange Soundcloud: https://soundcloud.com/freerangerecords
Freerange Instagram: https://www.instagram.com/freerangerecords
Freerange Twitter: https://twitter.com/freerangerec
Simon Hinter Worship Mix – Soulphiction – Tracklist
Soulphiction – Chevy Estate (feat. Suzana Rozkosny)
Jackmate – A Love Supreme In Mind
Manmadescience – Connect The Motorcities (Soulphiction Remix)
Soulphiction – When Radio Was Boss (Jackmate Remix)
Soulphiction – U'll Like It
Soulphiction – Mind & Body
Jackmate – Wolfen
Soulphiction – Cart People
Jackmate – Airraid
Jackmate – Mandrill
International Pony – New Bassline For Jose (Jackmate Remix)
Tags:
Deep House
,
freerange records
,
Simon Hinter
,
soulphiction