LV Premier – Symbol 8 – I Thought You Wanted To Dance (3kelves Quarntine-Driving-Me-Off-The-Walls-Edit) & Quarantine EP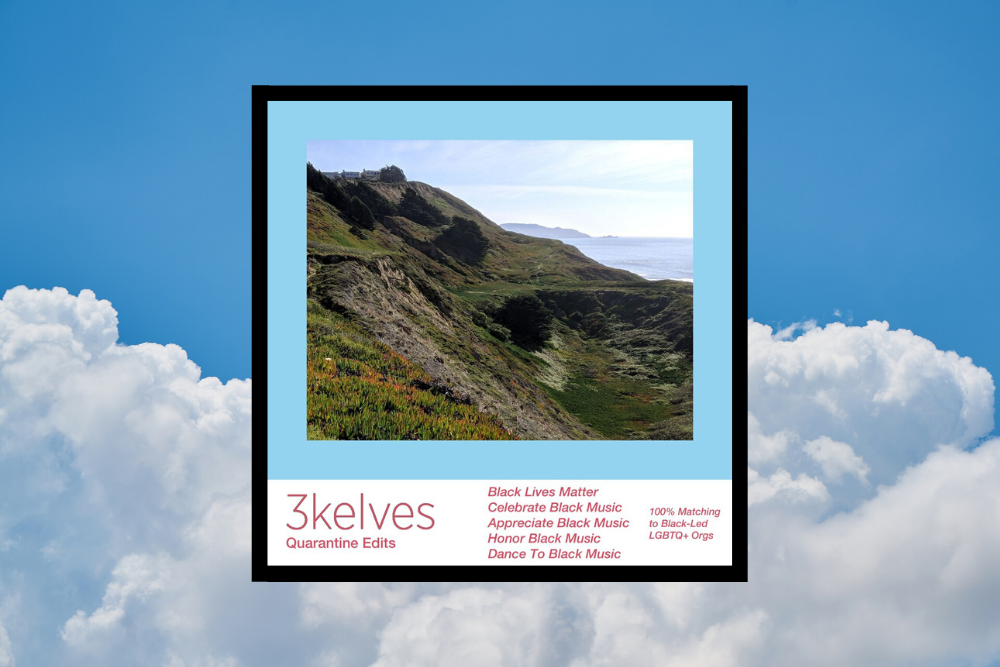 LV Premier – Symbol 8 – I Thought You Wanted To Dance (3kelves Quarntine-Driving-Me-Off-The-Walls-Edit) & Quarantine EP
Hailing from San Francisco 3kelves is an artist who we came across only recently with his classy FREE to DL EP for TheBasementDisco's which you can check HERE. Spending his lockdown time wisely 3kelves has put together a brilliant six track disco and funk fueled EP in aid of several Black-Led LGBTQ+ Organizations. The EP is up for Name Your Own Price on Bandcamp with all funds going to the chosen organisations. It's a brilliant EP packed with club gems so please give generously and support some very worthy causes.
Our premier today is the lead track from the EP his edit of Symbol 8's I Thought You Wanted To Dance. It's a party edit of the highest quality. Featuring warm soulful vocals and an ass shaker of a b-line this is disco straight from one of the high points of the genre.
The EP has multiple genre touch points from disco to soul to funk alongside a superb re-imagining of Kanye's Sunday Service – Follow Me / Faith. Across the board it's packed with high energy dancefloor classics from Energize's feel-good Star of the Disco through Aura's bassled gem I'll Remember You. The adage all killer no filler definitely applies here.
Superb work from an artist to keep a close eye on!
Grab the EP from: https://3kelves.bandcamp.com/album/quarantine-edits
3kelves Release Notes:
The world is a very very cruel place right now. Especially in the United States, police brutality and discrimination against Black and Queer people seems worse than ever. But people are standing up and saying no more, and I want to stand with them. I am releasing this edits EP in the hope to honor, celebrate, recognize and appreciate Black and Queer music, as it has given me so much life and happiness, and without those art and gifts, the world would be a much bleaker place than it already is.
The EP is "Name Your Own Price", but all proceeds will be donated AND I will match the amount to Black-Led LGBTQ+ Organizations (Black Aids Institute, Transgender Law Center, Black Trans Advocacy, Lavender Rights, and Black and Pink Organization). Happy Pride, thank you for reading this, and hope you enjoy some tunes.
Black Lives Absolutely Matter
Honor Black Music
Respect Black Music
Appreciate Black Music
Most importantly, Dance To Black Music
Grab the EP from: https://3kelves.bandcamp.com/album/quarantine-edits
For more info on 3kelves check:
Facebook: https://www.facebook.com/3kelves/
Soundcloud: https://soundcloud.com/3kelves
Tags:
3kelves
,
disco