The Quick 6: An intro To Georges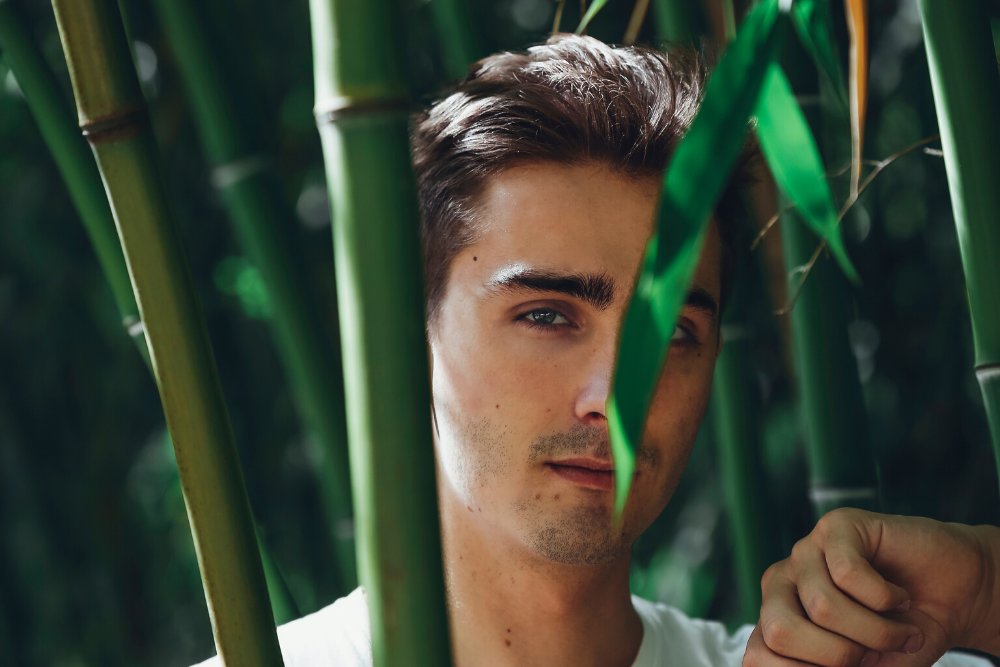 The Quick 6: An intro To Georges
When his brand new EP Georges landed in our digital inbox back in May courtesy of AOC Records it was one of those eureka moments here at LV HQ. For a first solo outing it's a breathtaking EP fusing laidback French house vibes with live instruments, soulful electronic flourishes with well chosen samples. You can check out our full review HERE. We were totally blown away by the release so we asked Georges in for a quick interview so that we can get to know him a little better. Make sure you also check out our premier of Pénélope.
Q1: Who is Georges?
Hi! I'm a 23 years old producer from Paris. I started this project around 2018 and joined the AOC Records crew! Last year I released a first EP with my good friend Bellaire as well as a live show. It was my first live experience and I really loved it!
I started music by playing guitar, essentially rock and blues, and later as a teenager I discovered electronic music and fell in love with it !
Q2: What is your latest release?
My first solo EP Georges just came out. It is a 6 track project, I wanted to share different inspirations and moods, so it starts with a deep house and soulful house vibe. The first track S'il Vous Plaît! is mainly inspired by 90's and early 2000's French house. There are also disco and funk inspirations with the tracks Pénélope, Cagnard and Fines Herbes. And finally it ends with a hip hop touch!
Grab the EP from: https://kuronekomedia.lnk.to/Georges
Q3: Who are your greatest influences as a producer?
Here is some of artists that had a big influence on me :
Motorbass – Flying fingers
I really discovered house music with the duo Motorbass (Etienne de Crecy and Philippe Zdar from Cassius) and it blew my mind. Their album Pansoul is amazing, a huge classic for me. I love that smooth house kinda hip hop vibe.
Saint Germain – Latin Note
Saint Germain is also a big influence for me. If you love house and you love jazz, you love Saint Germain !
Sunlightsquare – Super People
Huge tune! Sunlightsquare is all about good vibes and great energy. You can't do anything but dance when you listen to that.
Q4: Please tell us about the electronic scene where you are based and what artists do you love past and present that have inspired you.
I live in Paris and we have a really cool club scene. I'm mostly into soulful and deep house and there are a lot of great events.
So many artists inspired me it's hard to make a choice. But I really enjoy live shows so I'd say Kink who is killer on stage. Also I have been very inspired by Kamaal Williams aka Henry Wu. I'm also a big fan of the jazzy/funk/electronic scene too: Thundercat, Vulfpeck, Badbadnotgood, Anderson.Paak … And many others 😉
Q5: Please can you tell us about your studio. What is your production set up, what is the indispensable piece of equipment or plugin that you use for your sound, what is next on your studio shopping list and please can you give us your three favourite studio tips for up-and-coming producers?
I have a pretty small gear equipped studio right now. I'm using Ableton Live with a Presonus interface and Yamaha HS7 speakers. For the controllers I have a APC 40 and a 61 key keyboard. Finally I'm using 2 Fenders electric guitars, a Stratocaster and a Telecaster, and an electric bass guitar. I really like electric pianos, especially the Fenders Rhodes, so the plugin that is in almost every productions of mine is Kontakt from Native instruments, they have a really good sound. Next gear I'm gonna get is a drum machine I think, or maybe a mono synth to get some deep bass and great leads.
Studio Tips
1- Don't be afraid to EQ your delays, it really makes a difference when you cut some bass on the treated signal.
2- Very basic one but it is essential! Do some sidechain compression on your bass based on your kick. It leaves some room for your bass drum and it makes your mix cleaner. Of course you can also use it as an artistic effect too.
3- Listen to your final mix on multiple gear, your speakers but also headphones, car speakers, earplugs… It can help you spot problems you didn't hear with your regular speakers.
Q6: What else can we expect from Georges in the next 12 months?
I'm in the process of a second EP right now and there will be some live sessions coming out soon 🙂
For more info please check:
Georges Facebook: https://www.facebook.com/georgesaocrec/
Georges Soundcloud: https://soundcloud.com/georgesaoc
Tags:
AOC
,
french house
,
Georges