LV Premier – Ten Fingerz – Blow Da Conga [Frappé]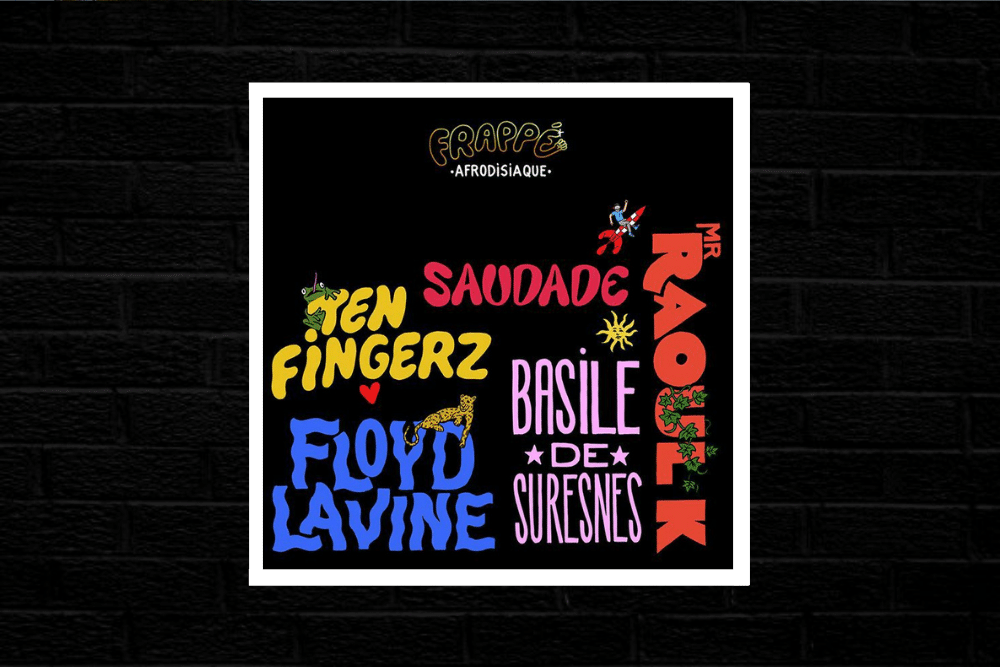 LV Premier – Ten Fingerz – Blow Da Conga [Frappé]
Frappe take things off on an Afro lilt with their latest EP which features five excellent tracks all touching on the electronic end of the afro house genre. It's a lush and rewarding listen.
Kicking off with Floyd Lavine's Creda Mutwa it's an acid tinged afro edged house affair. Full of swagger, this is a festival bomb through and through. A techno edged house tracks which will take the roof off just about anywhere it's played. Total class.
Up next is Mr Raoul K's Rainning Love and it's a much deeper percussive affair deep and menacing this is a track which hooks the listener in demanding to be turned up to 11. Rainning Love is another main stage track for DJ's who know how to build atmosphere.
Saudade's Bougarabou meanwhile heads off into deep house territory with it's smooth pads and enticing percussion. It's lovely and warm, a real feel-good track which envelopes the listener in it's sensual embrace.
Our premier today comes from co label head Ten Fingerz who's Blow da Conga is a fierce slice of peak-time joy. From the energetic trumpet loop to the ass shakin' percussion and joyous vocal stabs Blow da Conga is another excellent track from this talented French producer who is becoming a real go to producer for underground club gems.
Co label boss Basile de Suresnes also gets in on the action with Bastoss AfroK47 taking off where Floyd Levine left off by unleashing a monster acid top line across an edgy techno edged houser. Another thumping club track.
Frappé doing the business once again. Check out more on this brilliant label HERE.
Grab the release from: https://www.juno.co.uk/products/floyd-lavine-mr-raoul-k-saudade-afrodisiaque/843086-01/
For more info please check:
Ten Fingerz Facebook: https://www.facebook.com/10Fingerz
Ten Fingerz Soundcloud: https://soundcloud.com/tenfingerzmusic
Ten Fingerz Instagram: https://www.instagram.com/ten.fingerz
Frappé Facebook: https://www.facebook.com/frappe.label/
Frappé Soundcloud: https://soundcloud.com/frapperecords
Frappé Insta: https://www.instagram.com/frappe.label/
Tags:
Basile de Suresnes
,
Frappe
,
Ten Fingerz