Damian Rausch Talks About His Roots EP, Monologues Records, Chez Damier, Studio Set Ups and More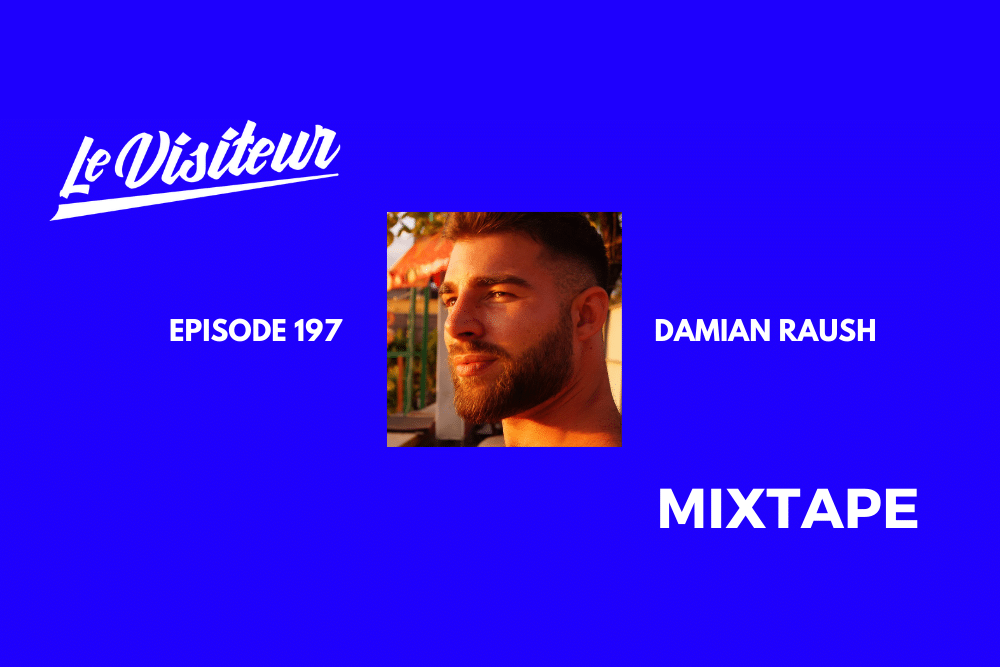 Damian Rausch Talks About His Roots EP, Monologues Records, Chez Damier, Studio Set Ups and More
Like what you hear? To help support LV Online buy us a coffee via Ko-FI. Click HERE
German Producer Damian Rausch has been building up a strong following recently via his excellent work with Feedasoul, Cyanide, Apparel Music and Lisztomaina. He's an artist whose career is constantly evolving and his recent work is excellent.
Indeed his current release the Roots EP with Monologues is quite possibly his best release to date. We premiered Watch Me Fly (Dub) from the EP which you can check below and read our review HERE.
We were really impressed with the release so we asked Damian to put together a mix for our Mixtape series and we also spoke to him about his career, his studio, the EP and more. Check it all out below.
Q1: Who is Damian Rausch?
I started with music pretty early. First with guitar, then with bands. At some point I started to produce hip hop beats with FL Studio and on this journey I fell in love with house. One of my key releases was probably my EP on apparel music along with my EP's on Cyannide.
Q2: Please can you tell us about your latest release the Roots EP with Monologues Records?
The EP feels like a mixtape and was made during the peak time of the Corona Virus Pandemic. 2 guys from Gießen made a remix for one of the tracks, 9AM which I producer with Thomas Garcia. I think that's cool as with one of the artists Doepp, I had my first release on a label.
Q3: Who are your greatest influences as a producer?
Lovebirds – Want You In My Soul ft. Stee Downes (Original Mix)
This track ran up and down when I went with friends to a festival called Suddenly At Sea. I also love vocal tracks with pop-appeal. This track has it all.
Chez Damier – Can You Feel It (MK New York Dub) [1992]
It's a legendary track and Chez Damier really taught me loads during one point of my life, He has had a real impact on me as a person.
Matthew Herbert – It's Only (DJ Koze Remix)
Dj Koze is a master of experimental music and unusual sounds. Someday I would like to go in the experimental direction too. This collaboration with Matthew Herbert is sick!
Q4: Please tell us about the electronic scene where you are based. Which artists from your local scene past and present have inspired and encouraged you and what parties that you love going to have helped your musical evolution?
There are really good musicians in and around my hometown. For example, house musician Kolja Gerstenberg comes from here, or Thinh comes from Marburg ( a town near Giessen) although he is more in the field of drum and bass. A really great live musician with a lot of potential is Q'uwa. Hopefully you will hear music from both of us soon!
There used to be a movement here called Under The Ground in Giessen. Konstanin Sibold, for example, used to DJ there. Evenings like that left their mark on me. There is also a collective called Bunkermusik – they started in a former bunker left over from the war. That was cool! But the most lovely place is a club called Cavete Marburg. I play there every month.
Q5: Your Studio: Please can you tell us about your studio. What is your production set up?  What is your indispensible piece of equipment or plugin that you use for your sound? What is next on your studio shopping list and
My studio is pretty spartan, but I have the Roland TR 8S, the Maschine and love the Native Komplete keyboard. It's so nice and flexible. I'm also pretty traditional with my vsts. I love Massive and all the old school presets of this tool.
Q6: Please can you give us your favourite studio tips for up-and-coming producers?
A great tip: listen to references and really think of everything. Do not send any demos too quickly, wait and see.
A very simple tip: listen to your tracks in a car. This is a super reference and shows you quite well whether the tracks also work elsewhere.
Q7: How does the style of mix here compare to how you would approach a live DJ set?
I can't record any sets at the moment, so this is pretty much out of my production studio. They are simply songs that I like very much. In the club I would rather pay attention to my gut feeling.
Q8: Please can you give us another artists DJ set that you love to listen to?
Q9: What else can we expect from Damian Rausch in the next 12 months?
I'm just making music! Maybe an album? It's just a thought which is always in my mind…
Grab Damian Rausch's Roots EP via: http://smarturl.it/m43
For more info please check:
Damian Rausch Facebook: www.facebook.com/damianrausch1
Damian Rausch Soundcloud: https://soundcloud.com/damian-r-1
Damian Rausch Instagram: www.instagram.com/damianrausch
Damian Rausch Twitter: https://twitter.com/damianrausch1
Monologues Facebook: https://www.facebook.com/monologuespodcast/
Monologues Soundcloud: https://soundcloud.com/monologues
Monologues Twitter: https://twitter.com/monologuespod
Damian Rausch – LV Mixtape 197 – Tracklist
Swales – Heat (Original Mix)
Gavin Holigan & Riva Starr – The Feeling (Honey Dijon's Dub Pate Mix) [Snatch! Records]
Thomas All – Sancho (Original Mix) [Miura Records]
unreleased
Andrey Pushkarev – First Snow (Original Mix) [Circus Company]
Soul Wun – Love Yaself (Original Mix) [Clipp Art]
Vray – Child Of The 90's (Original Mix) [Miura Records]
Trevor Gordon – Night Engineer (Original Mix) [Hustler Trax]
GgDeX – Site Map (Original Mix) [Robsoul Recordings]
Atnarko, Sam Mollison -Thinking Of You (Pezzner's Remix Fred Everything Re-Do) [Lazy Days Music]
Michel Ange – Who Got The Funk (Original Mix) [theBasement Discos]
The White Lamp – It's You (Ron Basejam Remix) [Futureboogie Recordings]
Tags:
Damian Raush
,
Monologues Records