LV Premier – Wheeler Del Torro Feat. Sidney Washington – Voce E Linda (Doug Gomez Remix) [Dog Day Recordings]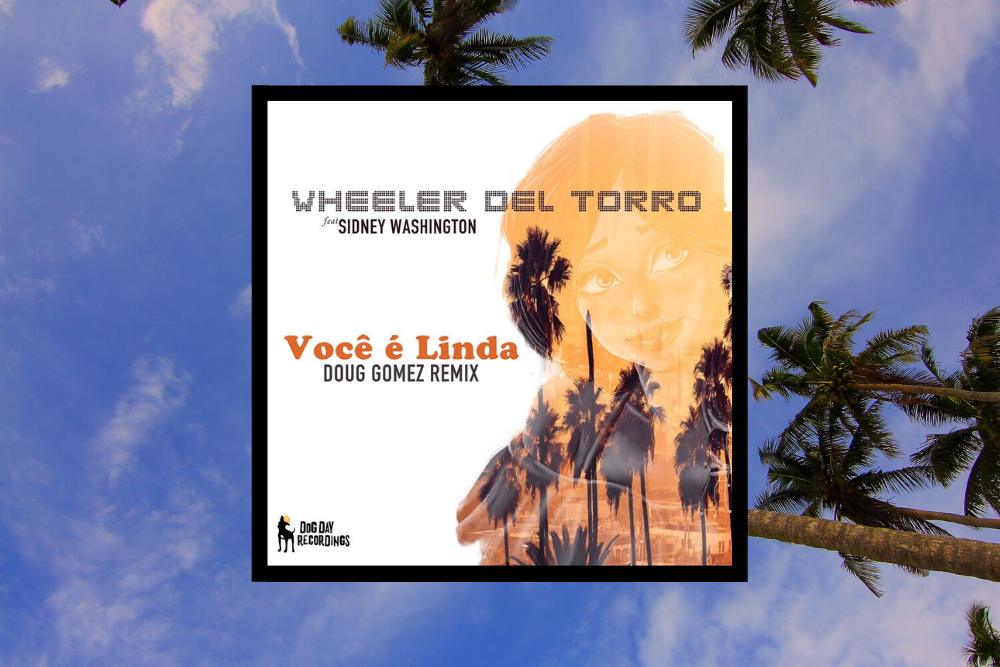 LV Premier – Wheeler Del Torro Feat. Sidney Washington – Voce E Linda (Doug Gomez Remix) [Dog Day Recordings]
Hot on the heels of their stunning debut last month, If Only You Could See Me, Wheeler del Torro and Sidney Washington team up again for their sophomore release on Dog Day Recordings. Voce e Linda, which translates as You Are Beautiful, is a quite stunning slice of sun infused Latin edged house.
The track is remixed by one of the production goliaths of the house scene, Doug Gomez, who has turned in a  spectacular mix. Harnessed by a huge percussive drum kit it's gentle chords and expressive Latin guitars underpin a wonderful vocal delivery from Sidney Washington which is packed full of Latin Soul and warmth.
The track which is an anthem for self belief and acceptance comes with an endearing story:
"The inspiration for this song came from when I was in grad school where I was taking a race and democracy class with Cornel West and Roberto Unger. There was a cute girl in class that I had a crush on and I decided to ask her out, but she dissed me loud enough for the whole class to hear, that I "wasn't her type". It was humiliating and Cornel overheard the exchange and stood me up in front of the class… "Wheeler," he said. "You are beautiful, don't ever forget that. We say 'voce e linda' in Brazil and it means the same thing, You. Are. Beautiful." Ever since that day, whenever I feel anxious, stressed, or out of place, I say that phrase to myself. 'Voce e linda'. I wrote this song response to the recent events taking place in America. It's an anthem of pride, a reminder that we all are beautiful." – Wheeler del Torro.
Wheeler Del Torro Feat. Sidney Washington – Voce E Linda (Doug Remix) will be released on Traxsource promo on July 17th / Full release July 31st on Dog Day Recordings. Grab it from: https://www.traxsource.com/track/7623018/voce-e-linda-doug-gomez-merecumbe-soul-remix
For more info please check:
Wheeler Del Torro Facebook: https://www.facebook.com/wdtorro/
Doug Gomez Facebook: https://www.facebook.com/DJDougGomez/
Dog Day Recordings Facebook: https://www.facebook.com/dogdayrecordings/
Dog Day Recordings Soundcloud: https://soundcloud.com/dogdayrecordings
Tags:
Dog Day Recordings
,
Doug Gomez
,
Latin House
,
Sidney Washington
,
Wheeler Del Torro