LV Premier – Young Pulse – Love Will Bring It (feat. Natalie Nova) [Funky French League]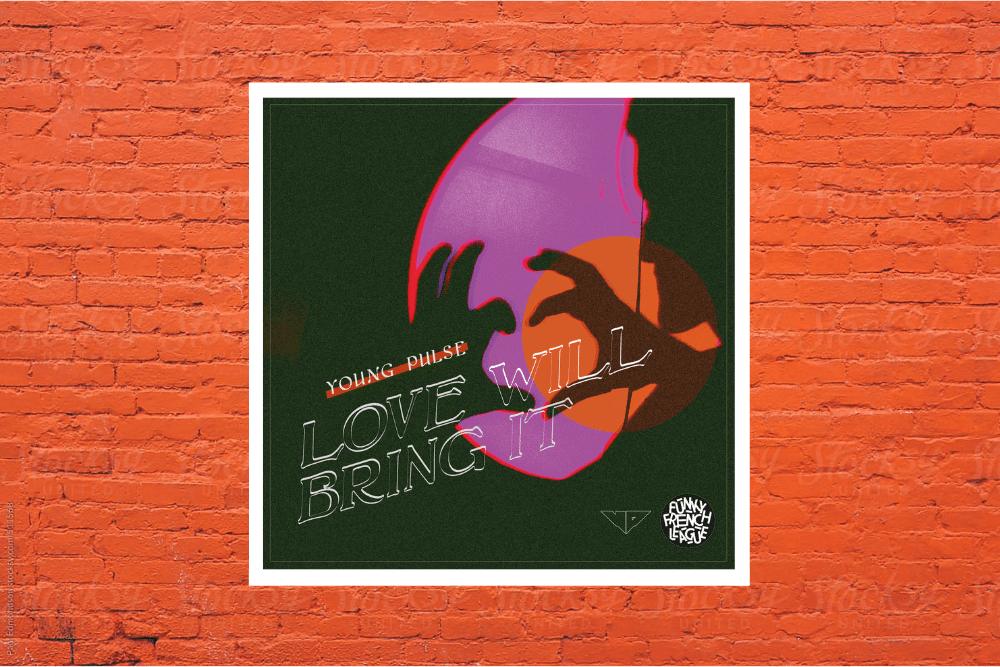 LV Premier – Young Pulse – Love Will Bring It (feat. Natalie Nova) [Funky French League]
Like what you hear? To help support LV Online buy us a coffee via Ko-FI. Click HERE
We are huge fans of Young Pulse here at LV online, he was one of the stand out artists of our Le Visiteur Presents Series in London at the start of 2020 before the Covid pandemic changed our world and we had to cancel all our live gigs. His tracks are regular features in LV DJ sets and feature regularly on LV online. His production style is warm yet powerful, and for us he's one of the powerhouse's of the current disco revival.
His latest release Love Will Bring It see's him jump fully into creating original tracks and it's a step which he has taken with ease, the EP is outstanding.
The EP opens with our premier today Love Will Bring It which is a classic slice of funk heavy disco. Focused around a huge bassline and funky guitar licks it touches on the simplicity of Chic's classic productions. The lead vocal from Natalie Nova is warm and sensuous yet energetic. This is everything that disco should be in 2021.
Next up There's Never Been (No One Like You) feels like a lost classic from Ten City's 90's catalogue. Wonderful vocals, powerful keys and another outstanding bassline all combine for what is a peak time disco anthem. Superb work!
Final track Keep The Fire Burning featuring the super talented Natasha Watts on vocals is a hugely reverential track and a beautiful incarnation of a cherished classic.
This is a stunning EP which will see Young Pulse win over a brand new legion of fans.
Grab it via: https://youngpulse.bandcamp.com/album/love-will-bring-it
Young Pulse Facebook: https://www.facebook.com/youngpulsepage
Young Pulse Soundcloud: https://soundcloud.com/youngpulse
Young Pulse Instagram: https://www.instagram.com/youngpulse/
Young Pulse Twitter: https://twitter.com/youngpulse
Funky French League Facebook: https://www.facebook.com/FunkyFrenchLeague
Funky French League Instagram: https://www.instagram.com/funkyfrenchleague
Tags:
disco
,
Natalie Nova
,
Natasha Watts
,
Young Pulse