LV Selectors 11 – Kisk [Apparel Music]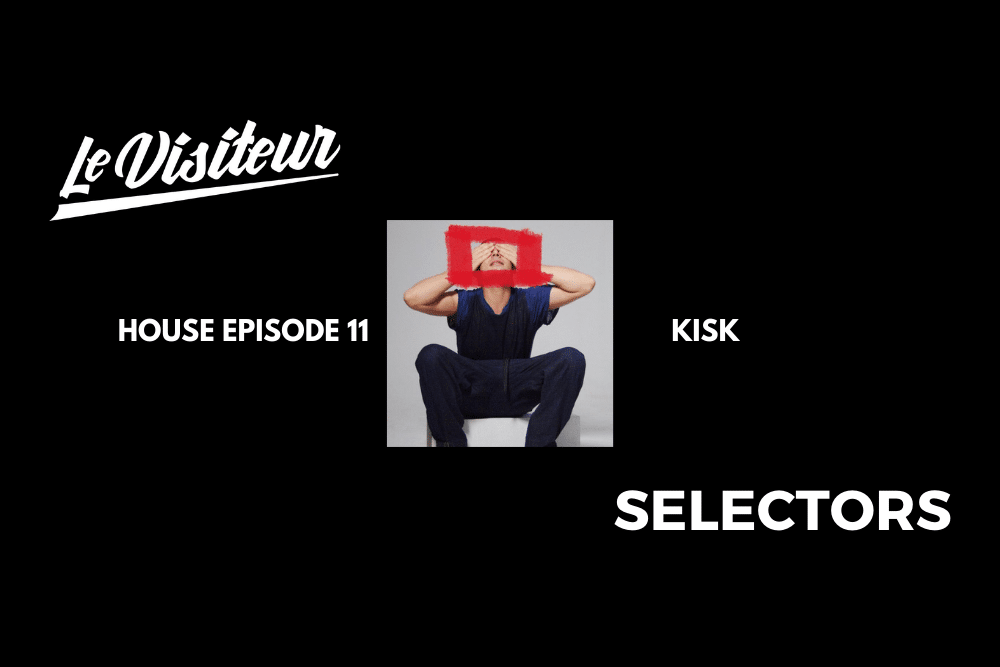 LV Selectors 11 – Kisk [Apparel Music]
Kisk is the man behind the brilliant Apparel Music, he is also an incredibly talented producer in his own right. His latest single Your Face feat. Robert Owens, which you can check below, lands via Apparel Music on the 20th July. It's the first in a series of single releases across the summer culminating in the release of Apparel Music's ace 10th Anniversary compilation.
We have a full interview incoming with Kisk next week. In the meantime he put together the sublime mix at the top of this post for us. Check it out and please give it some love on Soundcloud.
We asked Kisk a few questions about the mix:
What can you tell us about the theme of the mix you have done for us and what are some of the key tracks for you?
I have chosen a series of songs for you from the Apparel Music catalogs. Noteworthy is the song by Sarp Yilmaz, released on his latest album, an evergreen by AM signed by Ivano Tetelepta & Roger Gerressen, and Needs by Loure, now one of our leading artists.
How does the style of mix here compare to how your would approach a live DJ set?
Working in front of an audience inevitably leads us to identify with them taking inspiration from their reactions for the next track with the aim of bringing the group to a moment of unification. Sometimes it can be almost cathartic. All of this is difficult both to listen to and recreate the following days through a recording. Likewise to simulate it alone at home, getting lost in the imagination and memories of a perfect evening.
Which artists DJ mixes do you find yourself coming back to time and again and do you have a favourite that you gravitate totwards?
In addition to the Apparel Radio which brings together a mix of my contacts and artists of the label, I recommend listening to the show by
Lopazz: https://soundcloud.com/apparel-music/radio-show-specialedition-lopazz
Delano Smith: https://soundcloud.com/apparel-music/radio-show-35-delano-smith
Anton Kubikov: https://soundcloud.com/apparel-music/anton-kubikov-scsi-9-apparel
John Tejada: https://soundcloud.com/apparel-music/radio-show-13-john-tejada
Billy Jackson: https://soundcloud.com/apparel-music/apparel-episode131-billy-jackson-aka-dj-bubbles
Lately I also like to listen to Nightmares on Wax's historical Boiler Room.
For more info on Kisk and Apparel Music please check:
Kisk Facebook: https://www.facebook.com/djkisk/
Kisk Soundcloud: https://soundcloud.com/kisk
Apparel Music Facebook: https://www.facebook.com/apparelmusic/
Apparel Music Soundcloud: https://soundcloud.com/apparel-music
LV Selectors 11 – Kisk – Tracklist
01 Kerem Akdag – Expressive (Intro)
02 Kisk – Your Face ft Robert Owens
03 Sarp Yilmaz – Smiling Faces
04 Apparel Wax – 002A2
05 Happyman – Mr. Gummo
06 Hurlee – Beating For You
07 Stefano Esposito – Road 74
08 Ivano Tetelepta & Roger Gerressen – Time
09 T.U.R.F. – East Side Harmony
10 Moony Me – Zeitgeist (Natchbraker Remix)
11 Loure – Needs
12 Kerem Akdag – Expressive (Outro)
Tags:
Apparel Music
,
house music
,
Kisk