LV Selectors 38 – Shur-I-Kan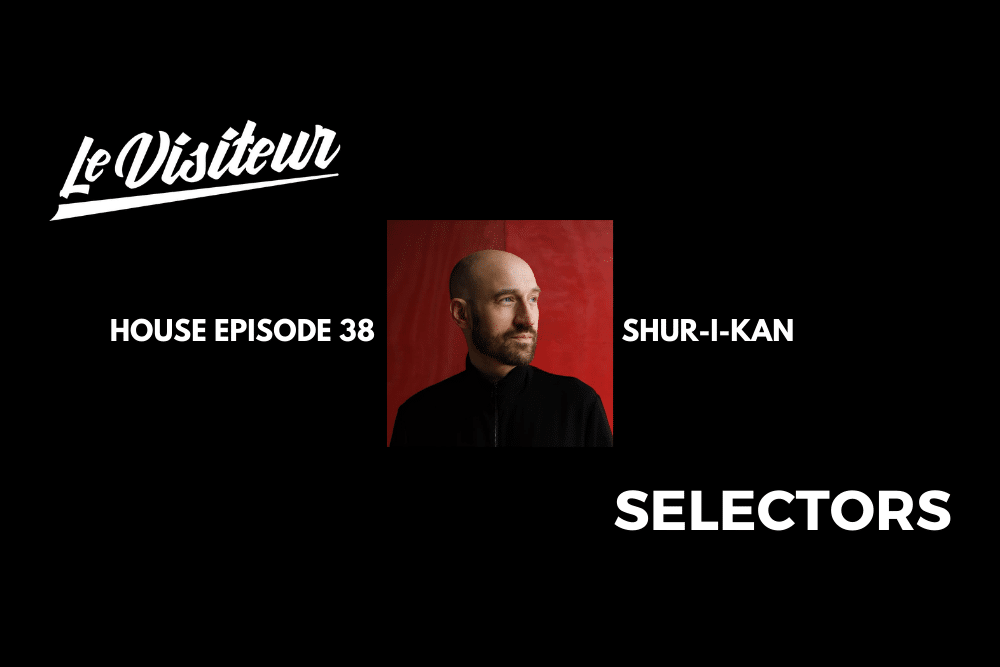 LV Selectors 38 – Shur-I-Kan
Like what you hear? To help support LV Online buy us a coffee via Ko-FI. Click HERE
The saying good things come to those who wait has never been truer that the brand new Paper Cut EP which is out this week via Freerange Records. Indeed it's been 15 years since the EP collaborators Shur-I-Kan and Milton Jackson last teamed up to release on Freerange so this is an EP which has been bubbling for some time.
Paper Cut captures the essence of both producers, it's deep, lush, jazzy in places, electronic yet soulful and packed with club know-how. As you would expect from a duo with their pedigree the production is absolutely off the charts delivering three tracks of divine house music.
To celebrate the release we have a full interview incoming later this week with UK deep house don Shur-I-Kan, it's a fascinating insight into his long and celebrated career. Shur-I-Kan also put together a rather brilliant mix for us and we also had a quick chat about the mix which you can check below. The full tracklist is at the bottom of this feature. Please give the mix a share over on Soundcloud and help us spread the love.
What can you tell us about the theme of the mix you have done for us and what are some of the key tracks for you?
The theme of the mix is similar to what I do regularly on my podcast that I've been running for some 13 years – and it's very simple: I pick the finest and deepest underground house. It's usually at least 90% brand new or upfront tracks. Obviously, this one includes a few of my own productions – so you've got both Paper Cut and Hit Thinking from the brand new EP on Freerange out on September the 10th which is a collaboration with my old friend Milton Jackson.
How does the style of mix here compare to how you would approach a live DJ set?
The pre-recorded mixes I do are more 'considered' let's say and focus on the new releases – it's more for listening. There's not a real audience to react to so I can play deeper tracks that maybe I wouldn't be brave enough to throw onto a packed dancefloor. When I'm playing live I don't tend to plan out sets too much, I usually have an idea of the first few tracks I want to play, that will just ease me into the set but after that it's like a game of musical association – where I go, "mmm.. they like this ooo… that might sound good now…." and keep playing that game till the end of the night. So I don't really care if the track was released in the last 3 weeks or older, it's what fits the vibe.
Which other artists DJ mixes do you find yourself coming back to time and again and do you have a favourite that you gravitate towards?
Truth be told I don't really listen to other DJs sets that much except when I'm looking for production inspiration – then I'll flick through random Boiler Room sets to see what the trendy new things are playing. I was watching a few Twitch streams over lockdown – and can recommend both Jimpster's Sofa Sessions (https://www.twitch.tv/jimpstermusic) who is always on point with his selection and no self-respecting deep house head can ignore, and rediscovered the wonderful Funk D'Void (https://www.twitch.tv/funkdvoid)  – his Twitch stream covers the deeper side of house, techno and electro – all proper amazing music and a real scene legend.
Grab the EP via: https://shur-i-kan.bandcamp.com/album/paper-cut-ep
For more info please check:
Shur-I-Kan Facebook: https://www.facebook.com/shurikanofficial/
Shur-I-Kan Soundcloud: https://soundcloud.com/shurikan
Shur-I-Kan Instagram: https://www.instagram.com/tomszirtes/
Shur-I-Kan Twitter: https://twitter.com/shur_i_kan
Freerange Facebook: https://www.facebook.com/FreerangeRecords/
Freerange Soundcloud: https://soundcloud.com/freerangerecords
Freerange Instagram: https://www.instagram.com/freerangerecords
Freerange Twitter: https://twitter.com/freerangerec
LV Selectors 38 – Shur-I-Kan – Tracklist
Tommy Rawson – Illusions
Shur-i-kan & Milton Jackson – Hit Thinking
Steve Mill – Crazy For You (Leigh Morgan Remix)
Dog Patrol – Soapland (Kawaii Mix)
Flaze – Brigade
Mad Funk – The World is Going Down
Delano Smith & Brian Kage – For The Music
Tize – Ballards
Shur-i-kan & Milton Jackson – Paper Cut
Ross Couch – Simple Things
Soul Wun – Japan Theme
Shur-i-kan – Bubblin' Up
Jimpster – Smile For A While (Jon Dixon Remix)
Mike Huckaby – Jazz Delirium
Vincent Ciara, Lee Wilson – Dr. Soul (Extended Vocal Mix)
Tags:
Deep House
,
freerange records
,
Jimpster
,
Milton Jackson
,
shur-i-kan