LV Selectors 39 – Mark Hawkins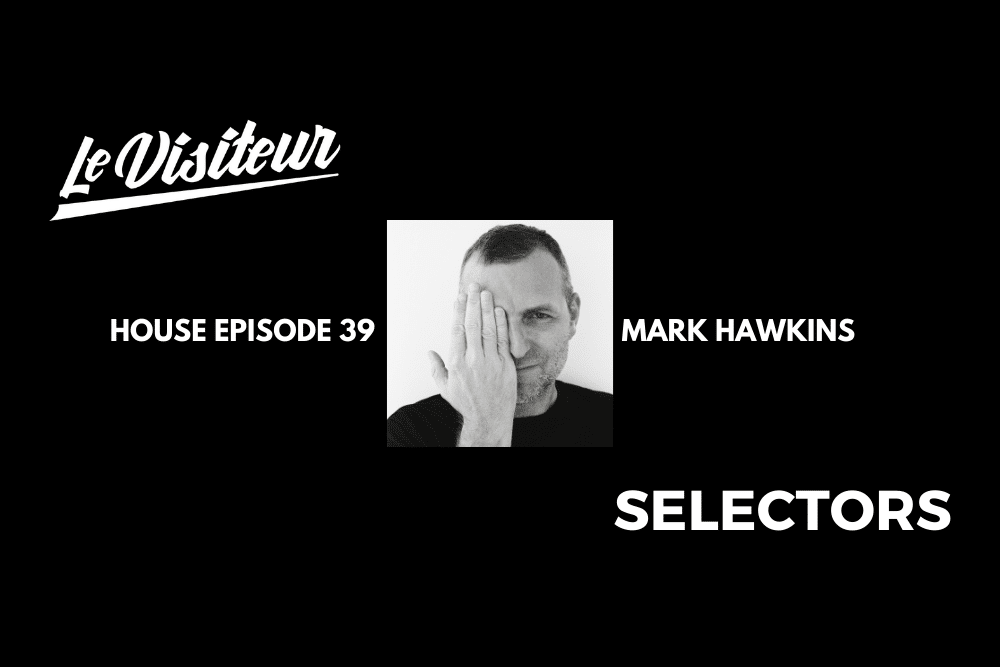 LV Selectors 39 – Mark Hawkins [Houndstooth]
Like what you hear? To help support LV Online buy us a coffee via Ko-FI. Click HERE
Photo by Vaiva Hawkins
Mark Hawkins is a producer who over the years has released under a variety of guises consistently crafting serious quality underground house and techno. Now back releasing under his birthname he has put together a brilliant album The New Normal which arrived last week via Houndstooth and has been stirring up some serious love from critics and music lovers alike.
Ahead of the album dropping we spoke to Mark in depth about his brilliant and fascinating career which you can check HERE. We also premiered SE5 from the album.
Now mark is back with a full length mix for us and as you would expect from an artist this steeped in the scene, it properly goes off. We also had a quick chat with Mark about the mix and some of his own favourite mixes. Check it all out below along with the full tracklist and please give the mix a share over on Soundcloud and help us spread the love x
Q1: What can you tell us about the theme of the mix and what are some of the key tracks for you?
There wasn't a theme as such, just tracks I'm digging currently. All of them are key. I guess I had some kind of desire to demonstrate the variety of what I could potentially play, but it's difficult to fit so much of that into an hour.
Q2: How does the style of mix here compare to how you would approach a live DJ set?
Very difficult to say, as I haven't played out in nearly two years, and it's unclear to me currently if and when I will perform as a DJ again. But to some extent there's probably broadening of styles as I amalgamate the vibes of all of my past artist names, as I return to releasing music under my birth name instead of the variety of aliases I've used previously.
I think though how I would probably play going forward would very much depend on the booking, the vibe and reaction from the crowd. I certainly wouldn't bang out Blawan at a disco party, likewise I wouldn't be playing downtempo house at an IDM event. But it's conjecture to me currently, I'm still not personally comfortable travelling or playing in clubs in the current pandemic situation.
Q3: Which other artists DJ mixes do you find yourself coming back to time and again and do you have a favourite that you gravitate towards?
Daft Punk "Essential Mix (1997)"
Daft Punk's first essential mix is the definitive slamming house mix, I'd say almost every track a winner and a massive influence on the kind of sound I was known for both producing, and playing in clubs over the last 8 years or so.
Jeff Mills "Live At The Liquid Room Tokyo"
I first heard sat outside my bus summer 1996 on a Welsh hillside. nothing was the same afterwards. I'd been learning to DJ over the previous year, but had never heard anyone slamming tracks together, rapid fire like that. I don't think I've ever heard a techno mix that was quite as exciting since, it's just pure energy. And this was on 3 decks, vinyl only, when only Mills & Carl Cox were really doing that. I tried recreating some of the transitions, and as rough and ready as it sounds, playing the rapid fire rate that Mills does, it's almost impossible to recreate the way he did it. I've seen a lot of the kids in recent years hating on this mix cus of some clashing beats here and there, that it's not perfect, but I think hearing him work it gives it a sense of honesty and excitement. Rumour has it that the label that released it asked if he would like the "mistakes" edited out, he refused, I like that.
Bogdan Raczynski "GhostlyCast #36 – Mix #2″
"Rephlex legend Bogdan Raczynski veers from Chicago house to contemporary dubstep to Thom Yorke in 43 easy steps." Couldn't have put it better myself. This is the kind of eclecticism with a thread running through it that I aspire to. It also introduced me to FCL "Let's Go" for which I am eternally grateful.
Alexander Nut "RA Podcast 625″
On car stereo repeat, summer 2018, again, another great journey of eclecticism. The DJ Rels (Madlib's "house" alias) track was a real discovery for me, bringing that kind of Dilla style production value to a broken beat house aesthetic. But also so much other great stuff on there which dances wildly around house, funk, soul, and to be honest, sounds that I just can't classify. File under "great music"!
Mark Hawkins 'The New Normal' is out now Houndstooth Records
Grab it via: https://hth.lnk.to/normal
For more info please check:
Mark Hawkins Soundcloud: https://soundcloud.com/mark-hawkins
Houndstooth Facebook: https://soundcloud.com/houndstoothlbl
Houndstooth Instagram: https://www.instagram.com/houndstoothlbl/
Houndstooth Twitter: https://twitter.com/HoundstoothLBL
LV Selectors 39 – Mark Hawkins – Tracklist
Ovuca "FI3AC2145010"
Felipe Gordon "What You Say?"
Caucasian Boy "Hotrox"
Mark Hawkins "Lazy Sunday"
Jarren "Gina"
Todd Edwards "Can't Live Without You (98 Version)"
Omni A.M. "In My Time Of Flying"
Paranoid London feat Josh Caffe "Vicious Games (Album Edit)"
Ovuca "FI3AC2145020"
Knox/Hawkins "Kalamazoo"
Jarren "4 U"
Todd Edwards "Never Ever Far"
James Bangura "Object Of My Affection"
K15 "Yellow"
Ovuca "FI3AC2145050"
Blawan "Silver"
Lack "Constant"
Anti-Patriot "Political Maneuvres"
Tags:
houndstooth
,
HOUSE
,
Mark Hawkins
,
techno