LV Premier – Le Rubrique & TGRBM – Makes Me Feel Alright (Phonk D Remix) [NDYD Records]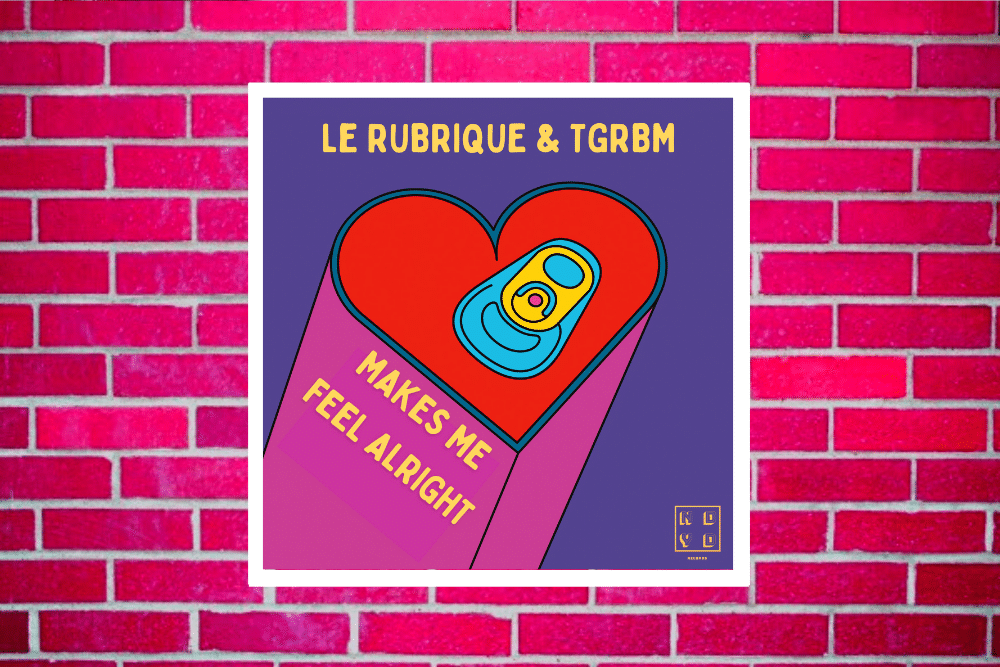 LV Premier – Le Rubrique & TGRBM – Makes Me Feel Alright (Phonk D Remix) [NDYD Records]
Like what you hear? To help support LV Online buy us a coffee via Ko-FI. Click HERE
NDYD Records return with a great collaborative release from German producer Le Rubrique and the mysterious vocalist TGRBM.
Delivering Makes Me Feel Alright as a sparkling chugging feel-good original mix, it's reminiscent of Fouk's recent stellar remix for Smoove and Turrell with a vocal which definitely pulls on those heart strings.
Our premier today comes courtesy of LV favourite Phonk D who delivers a remix drenched in hands-in-the-air funk which takes it flying off to those peaktime club floors. Replete with a throbber of a bassline, chunky guitar licks and pumping drums they all come together perfectly for a track which has loads of dancefloor swagger.
Closing out the EP is Makes You Feel Alright, which has a deeper dubbier feel with it's swirling loopy vocals and subtle keys. One for those more laidback deeper moments.
Another excellent EP from the NDYD camp.
Grab it from: https://ndyd.bandcamp.com/album/le-rubrique-tgrbm-makes-me-feel-alright
For more info please check:
Le Rubrique Facebook: https://www.facebook.com/rubrique
Le Rubrique Soundcloud: https://soundcloud.com/rubrique
Le Rubrique Instagram: https://www.instagram.com/le_rubrique/
Phonk D Facebook: https://www.facebook.com/phonkd/
Phonk D Soundcloud: https://soundcloud.com/phonk-d
Phonk D Instagram: https://www.instagram.com/phonk_d
NDYD Records Facebook: https://www.facebook.com/NDYDofficial/
NDYD Records Soundcloud: https://soundcloud.com/ndyd-records
NDYD Records Instagram: https://www.instagram.com/ndydofficial
NDYD Records Youtube: https://www.youtube.com/channel/UCxRekl5vPkJ-D9ph5ITUsMg
Tags:
disco house
,
Le Rubrique
,
NDYD Records
,
Phonk D
,
TGRBM