LV Selectors 47 – Apoena [Freerange]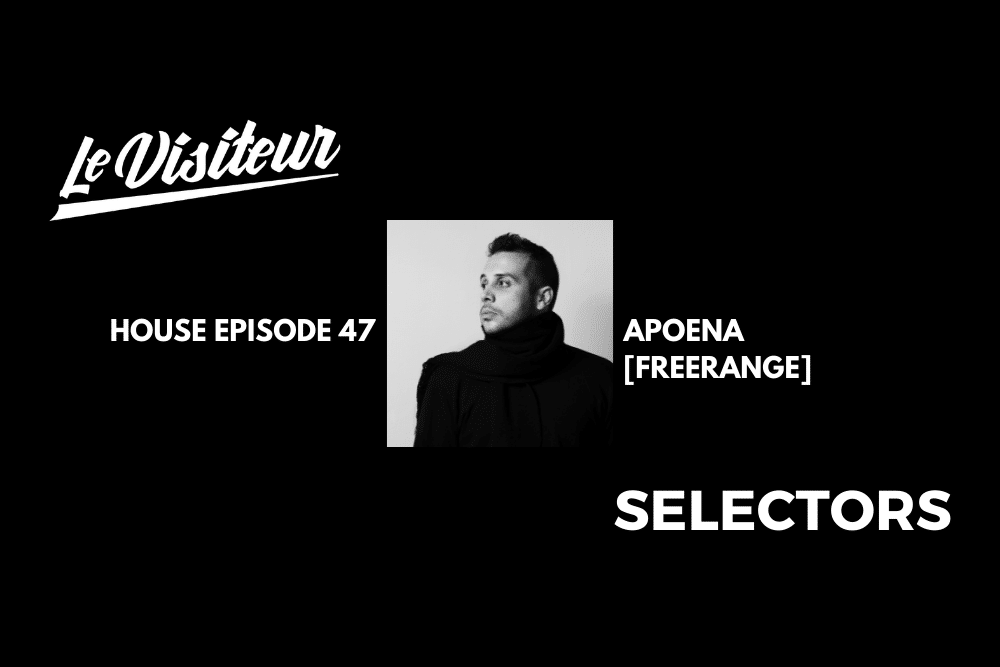 LV Selectors 47 – Apoena [Freerange]
Like what you hear? To help support LV Online buy us a coffee via Ko-FI. Click HERE
Brazilian producer Apoena has been making a bit of a name for himself over the last couple of years. Now living in Berlin he has released with Jus Ed's Underground Quality, Rawax and Batti Batti and has picked up some big name supporters including Delano Smith, Laurent Garnier and Agoria releasing gritty underground house and techno.
His latest release see's him landing on Freerange Records with the 'Dark Emerald EP' featuring three deep and raw house cuts which effortlessly draw you into their hypnotic orbit.
To celebrate the release he put together a seriously classy mix for our selectors series and we also spoke to him about the mix which you can check below.
You can grab the EP from: https://apoena.bandcamp.com/album/dark-emerald-ep
Check the mix out here, and the full tracklist below, and please give the mix a share over on Soundcloud and help us spread the Apoena word.
Q1: What can you tell us about the theme of the mix and what are some of the key tracks for you?
I tried to show my old school sensibilities for House even though most of the tracks are quite new. It's Deep House music with sense of the past I would say. My "Dark Emerald" track sets a moody atmosphere that comes back during the mix but there are other grooves too like the Demarkus Lewis and even some ethnical flavour with "Sittin Here".
Q2: How does the style of the mix here compare to how you would approach a live DJ set?
This mix actually felt a bit like a gig set for me since for circumstances of my life I couldn't really accommodate much and I recorded it in a hurry on my girlfriend's CDJ 100S. No BPMs, one take no edits, old school to the bone here! When playing live I definitely play this style of tracks but I would transition to Deep Techno, and other styles not shown here.
Q3: Which other artists DJ mixes do you find yourself coming back to time and again and do you have a favourite that you gravitate towards?
That is a hard question but I wanna highlight a live act link for one of the most important names in House Music for me, Metro Area. I believe the duo is deactivated and that is hard to understand quite why? They never performed live like they deserved considering their awesome discography.
Grab the EP from: https://apoena.bandcamp.com/album/dark-emerald-ep
For more info please check:
Apoena Instagram: https://www.instagram.com/apoena_/
Apoena Soundcloud: https://soundcloud.com/apoena51
Freerange Facebook: https://www.facebook.com/FreerangeRecords/
Freerange Soundcloud: https://soundcloud.com/freerangerecords
Freerange Instagram: https://www.instagram.com/freerangerecords
Freerange Twitter: https://twitter.com/freerangerec
LV Selectors 47 – Apoena – Tracklist
Apoena – No Lies (Unreleased)
Miguel Migs – Midnight Memories (Jimpster Extended Remix)
Solid Gold Playaz – Who's playin for ya
Ray Okpara – Satin Curtain (Kevin Yost Remix)
Apoena – Dark Emerald
Demarkus Lewis – Funk City (Manuel Kane Remix)
Agnes – Calvingrad Boring City
Frank Roger feat Jovonn – Remember (Rocco Rodamaal Remix)
Nico Lahs – Got Me Coming Back
Sek – Warehouse
St Germain – Sittin Here (Terry Laird Deep Dub)
Cottam – Relapse (Cosmic TRG Remix)
Apoena – Mind
Tags:
Apoena
,
Deep House
,
freerange records