LV Premier – Mannix Feat. Morris Revy – Hope (Qwestlife Remix) [Dafia]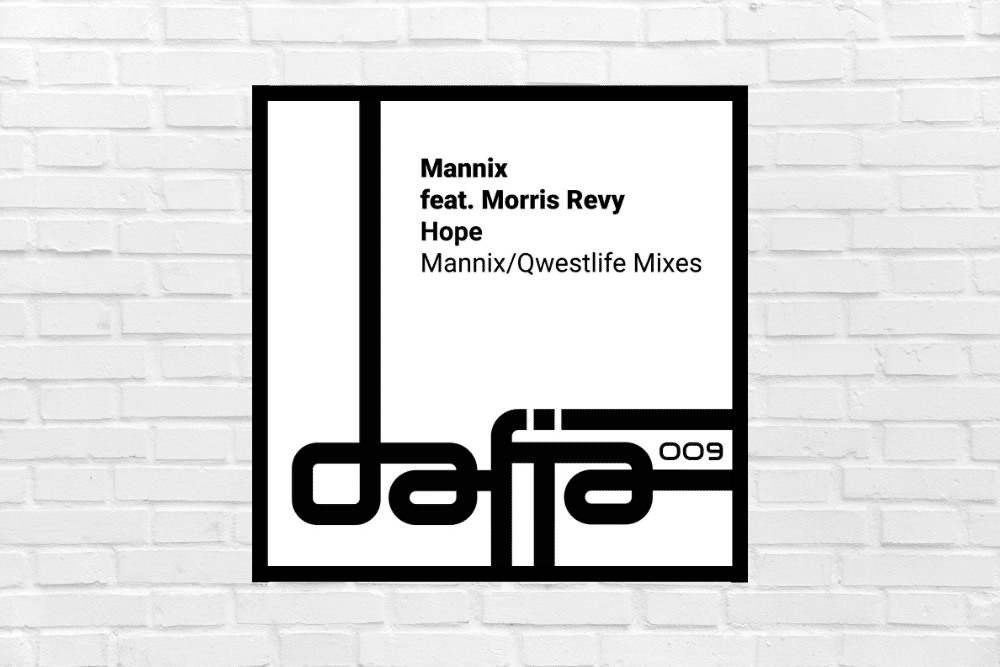 LV Premier – Mannix Feat. Morris Revy – Hope (Qwestlife Remix) [Dafia]
Kicking off 2022 in fine style Dafia head honcho Mannix follows up his recent debut album 'Standing Right Here' with a divine slice of ever so funky soulful house in the shape of 'Hope'. Featuring Morris Revy knocking the vocals out of the park Hope is a combination of smooth keys, subtle pads and a boogie edged bassline which all combine beautifully for a real moment of positivity.
Our premier today see's the ever reliable Qwestlife (Yam Who? & Tom Laroye) deliver yet another sun soaked groover of a remix. As always from this super talented duo the musicianship is top drawer as they layer laser synths, with some great brass, funky guitar licks and a give the bassline just a touch more dancefloor oomph.
The package also comes with some rather tasty dub mixes.
Grab it from: https://www.traxsource.com/title/1721080/hope
Love this? Check out our Disco and House playlists HERE
For more info please check:
Mannix Facebook: https://www.facebook.com/MannixVienna/
Mannix Soundcloud: https://soundcloud.com/mannixmuzik
Mannix Instagram: https://www.instagram.com/mannixmuzik/
Mannix Twitter: https://twitter.com/MannixDJ
Qwestlife Facebook: https://www.facebook.com/qwestlife
Qwestlife Soundcloud: https://soundcloud.com/qwestlife
Qwestlife Instagram: https://www.instagram.com/qwestlife.glitterbox/
Qwestlife Twitter: https://twitter.com/Qwestlife
Tags:
Dafia
,
Mannix
,
Qwestlife