LV Selectors 49 – Lex & Locke (Delusions of Grandeur)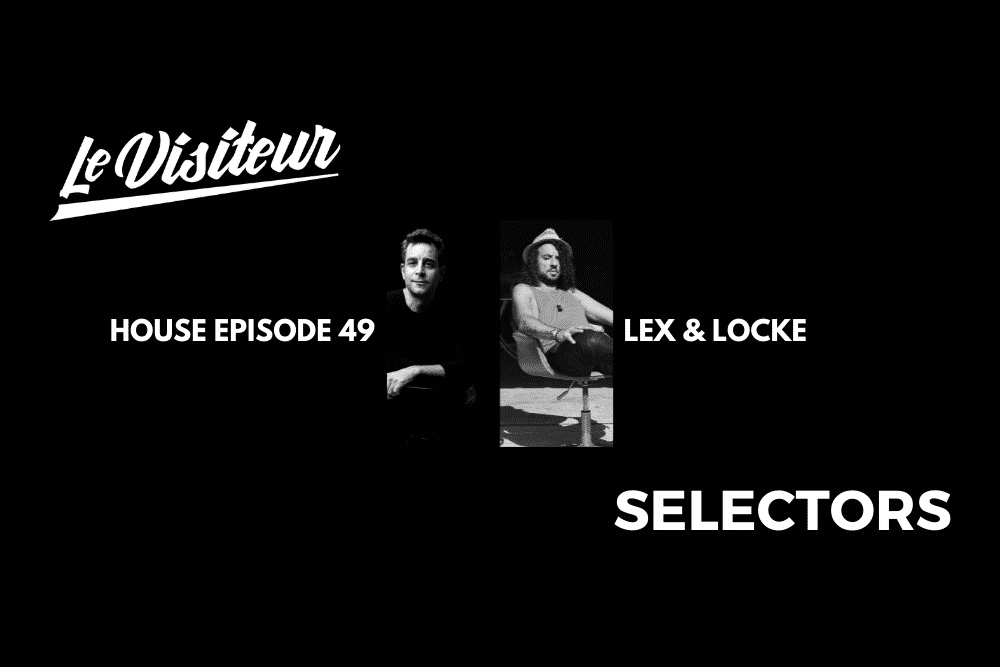 LV Selectors 49 – Lex & Locke (Delusions of Grandeur)
Like what you hear? To help support LV Online buy us a coffee via Ko-FI. Click HERE
Greek producers Lex & Locke have combined to deliver a sumptuous four track EP via Delusions of Grandeur. Lex brings his intricate knowledge of house music garnered from a life in music which has seen him become one of the key figures in the Athens Underground where he is behind well loved record store Radical Soundz. Locke meanwhile is well seasoned traveler which has taken him from South American Jungle parties to burning hot African Desert Raves to the underground clubs of Berlin. All of these experiences have been infused into the delectable 7 Day Path EP which also features LV regular DJ Rocca on the remix of title track delivering some sun soaked psychedelic boogie.
To celebrate the release Lex & Locke have put together a very tasty mix for us showing the many sides of the their house music prowess. A collection of some their favourite play out tracks it's a great insight into their musical loves from Jazzy edges to electro boogie and heavy percussive funk it's a great combination.
You can grab the EP via: https://lexathens.bandcamp.com/album/7-day-path-ep
We have a full interview with Lex & Locke incoming. In the meantime we had a quick chat with them about the mix.
Lex & Locke Mix Q&A
Q1: What can you tell us about the theme of the mix and what are some of the key tracks for you? 
To be honest playing without seeing the reaction of the crowd can be a nightmare sometimes. Thats why we decided not to go too sophisticated and just play some of the tracks that we have been playing recently in our DJ sets. So you could say all the tracks are key tracks for us 🙂
Q2: How does the style of mix here compare to how you would approach a live DJ set?
Actually there's not much difference. Usually we play a little deeper on our mixes but we felt like playing some of our peak-time favorite tracks. So you will find plenty of stuff that we play in our main dj sets.
Q3: Which other artists DJ mixes do you find yourself coming back to time and again and do you have a favourite that you gravitate towards?
We really like most of Antal's dj mixes and this one reflects our more Balearic point of view.
LV Selectors 49 – Lex & Locke – Tracklist
1. Anthropous Anonymous – O Quase (Original Mix) [Phonograph Music]
2. Mother Tongue records – Notturno Italiano (Ron Trent Instrumental Remix – Digi Bonus) [Mother Tongue records]
3. Casino Times – Untitled [Casino Edits 2]
4. Glenn Underground – Fusion Nostalgia (Disco Dub) [Strictly Jaz Unit]
5. The Nick Jones Experience – Club Add Theme (Original Mix) [Nite Grooves]
6. Lex & Locke – 7 Day Path (Original Mix) [Delusions Of Grandeur]
7. Ambrosia – Happy (Dub Remix) [Shelter Recordings]
8. Coflo, DJ Oji Aka Original Man – Sumpin Nu (Original Mix) [POJI Records]
9. Lex & Locke – Balandra (Original Mix) [Samosa Records]
10. DJ Duke, The Modern Soul Project Vol. 3 – Are You Ready Part 1 [Superbad Music]
11. Ralphi Rosario – In the Night (Original Mix) [Hot Mix 5]
For more info please check:
Lex Facebook: https://www.facebook.com/lexathens
Lex Soundcloud: https://soundcloud.com/lex-athens
Lex Instagram: https://www.instagram.com/lex_athens/
Locke Facebook: https://www.facebook.com/lockemove/
Locke Soundcloud: https://soundcloud.com/locke-move
Locke Instagram: https://www.instagram.com/insta_locke/
Delusions of Grandeur Facebook: https://www.facebook.com/delusionsofgrandeurrecords
Delusions of Grandeur Soundcloud: https://soundcloud.com/delusionsofgrandeur
Delusions of Grandeur Instagram: https://www.instagram.com/delusionsofgrandeurrecords/
Love this? Check out more from Delusions of Grandeur on Le Visiteur here
Tags:
Delusions of Grandeur
,
house music
,
Lex & Locke