LV Premier – Massey – Inside My Head [Sprechen]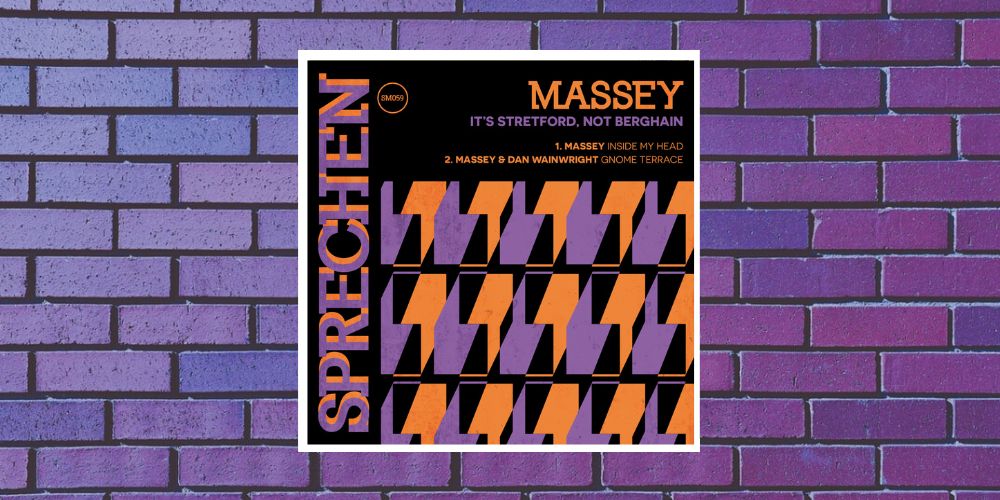 Massey knocks the spots right off 2023 with a distinctly Massey-esque electronic slammer 'Inside My Head' on his own Sprechen label.
Close your eyes and imagine this in a dark basement club, now add, smoke, lasers and a whole of of people going absolutely ape sh*t. Pretty easy to do and safe to say that is exactly what's going to be happening any time this one lands in the coming months.
From the rather brilliantly titled It's Stretford, not Berghain EP it's backed up with the equally awesomely monikered Gnome Terrace. It was a very satisfying session coming up with those names I would imagine. Deep and smooth as hell it's another gem.
A brilliant EP!
For more info on Massey and Sprechen check:
Massey Facebook: https://www.facebook.com/chrismasseycreates
Massey Soundcloud: https://soundcloud.com/chrismasseymusic
Massey Instagram: https://www.instagram.com/chrismasseycreates/
Sprechen Facebook: https://www.facebook.com/SprechenMusic/
Sprechen Soundcloud: https://soundcloud.com/sprechenmusic
Sprechen Instagram: https://www.instagram.com/sprechenmusic/
Sprechen Twitter: https://twitter.com/sprechenmusic
Like this? Check out more from Sprechen here
Like what you hear? To help support LV Online buy us a coffee via Ko-FI. Click HERE
Tags:
Massey
,
Sprechen Music