Masterworks Music – Five Years at the Disco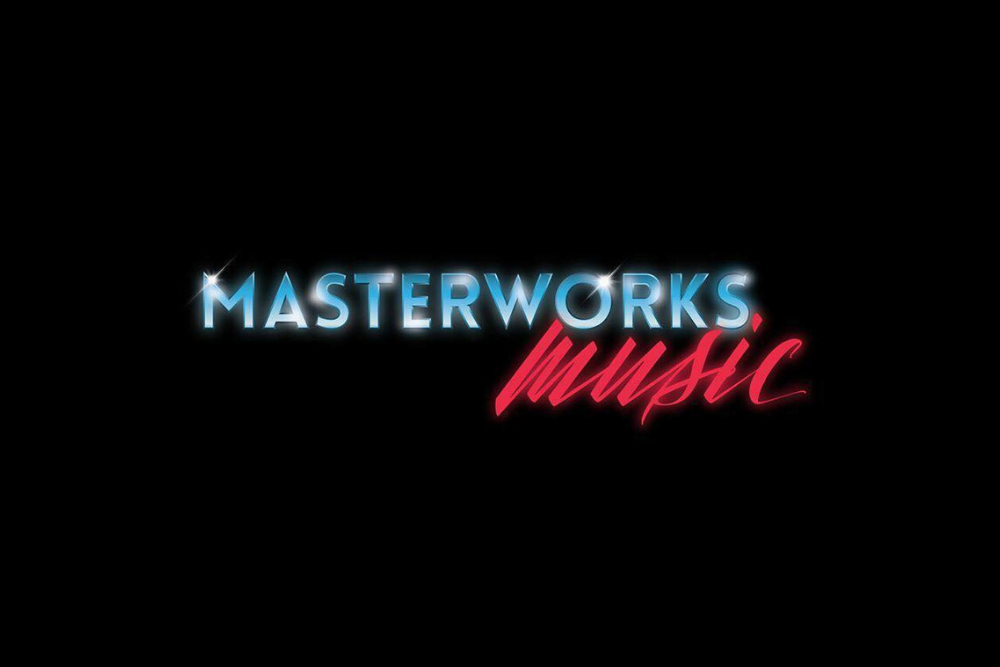 Masterworks Music – Five Years at the Disco
Founded by Danny Worrall, a well know producer in his own right under his 80's Child guise Masterworks has quickly become one of the stand-out labels at the forefront of the disco renaissance. Currently celebrating their fifth birthday the label has achieved an improbable amount of success in what is a relatively short time.
There have already been 100+ EP and album releases which have seen incredible chart success on the likes of Beatport, Traxsource and Spotify with 30+ No1's on Juno download alone.
The label was also one of the first to spot the potential of Australian producer Dr Packer who has gone on to be one of the key global names on the scene. He has since been a regular contributor to the label with 5 EP's, singles and multiple entries on the labels compilation albums.
To celebrate their birthday the label has just released a 50 track compilation of favourite Masterworks moments which has already hit the top of the Juno charts after only a few days release. Danny also put together a superb live DJ mix for us. Check it out below and make sure you give it a share on Soundcloud and help spread the love.
Hi there Danny,
Thanks for speaking to us today.
Firstly how would you describe the musical style and ethos of Masterworks Music?
When I first set the label up it was strictly based on re-edits & reworks of 80's tracks. A lot of people to this day don't know that 80's Child runs the label but when you find out it kinda makes sense, or at least I like to think it does. It quickly evolved into disco edits and snowballed into deep house / house. When I launched 'The Masters Series' a strictly 10″ vinyl only series of deep house / disco tracks from some of the best producers around, it was definitely at that point where the label started to branch out and catch the ears of other artists / producers and here we are 5 years later.
Please can you give us three tracks released on the label which you would say are quintessentially Masterworks Music.
Dr Packer – Bizarre Love
The DP was always going to be in this one, in a recent review it was said that Masterworks helped launch the career of Dr packer and I will say here and now that it was also Greg that helped launch Masterworks Music. This track was part of the 1st EP for the label and also DP's debut release so this holds a special place in my heart and with me being a massive 80's fan (obviously) and Prince being my favourite artist of all time it's a no brainer. Sheila E is the main star on this one but you can't mistake the vocals of Prince and might I add it was written by the two of them.
Kiu D – Addiction
Kiu D is a Masterworks veteran with the most releases by a single artist. He's brought so many great tracks to the label and we had the privilege of him being on the second EP for the label and countless others. This is why I set Masterworks Music up, it speaks for itself!!
Chevals – My Feet Keep Changin'
Now this guy is in a league of his own, I was fortunate enough to be able to choose from about 12 tracks that he had been working on and that's where we came up with 'Dedication To Love' not forgetting his latest outing on 'The Masters Series 05' that's how good he is!!
P.s
This is pretty impossible to answer, I'm sure fans of the label would arguably choose many other tracks but these are mine.
Please can you tell us a little about your own personal journey to founding the label?
Let me just start by saying I never thought for one minute that I would own my own record label. It all started when I set up my own Soundcloud page under the name '80's Child Edits' heavily inspired by other great re editors like Late Nite Tuff Guy, Tiger & Woods and The Revenge to name but a few. I started out as a cut and paste novice just extending great 80's tracks with little skill at that point, the followers started to rise so I thought I better up my game and take it to the next level.
That's when I did a rework of Hall & Oates's 'I Can't Go For That' which was an instant success [Shout out to Midnight Riot Records for releasing it]. It was played in DJ sets around the world by Late Nite Tuff Guy and Greg Wilson plus many more.
My point being, it gave me the opportunity to connect with like minded producers and fans who shared the same passion as myself. Trust me, the Disco / Nu- Disco scene is a very close group of people. You don't have big ego's and if you do then you don't last very long because let's face it …… we are recycling other artists work so I believe you can't take full credit for it. Again though let's not forget this was where house music stemmed from, Todd Terry, Armand Van Helden & DJ Sneak did it so why can't we right? Ha ha.
You have achieved an incredible amount in the first five years of running the label. What would you say have been the key aspects behind this success and what are some of the stand-out moments of the first five years for you?
I will always stick by the fact that Masterworks wouldn't be anything without the fantastic people that I've met along the way. The people that recognise quality music and the artists that were there right at the very start like Dr Packer, Kiu D etc. I'd rather quit the label now than put out some absolute rubbish just because I thought some other weapon was into it ….. sorry.
Your latest release is a mammoth fifty track EP celebrating the first five years of the label. How big a task was it pulling that together and what are some of the key tracks for you?
Trust me, this was a tough one! I've had so many great tracks on the label but I had to choose …….
Gledd – Light Of Florence
Polygon – W2
Coutel – This Is Love
Francis Overcast – Tired [Ruff Diamond Remix]
Oldchap – But My Brother Say
One of your key artists on the label has been Dr Packer who has quickly forged a truly impressive career. How did you two first begin collaborating, what was it that drew you to him and what do you think he brings to the disco world as an artist that has led him to have such impressive success?
I first came across Dr Packer on a label called Discodat run by Discotheque Edits when his Surgery Edits series began and I was hooked straight away. I think I may have sent him a message on Soundcloud and our relationship kind of grew from there. I hadn't set Masterworks up at that time but trust me he was always going to be on the debut compilation I put together ha ha. As we all know these past years disco has made a great comeback and shows no sign of slowing down and DP came along at just the right time. Not forgetting he does his fair share of 80's reworks which obviously drew me to him. Any fan of his knows that he has created a formula that just works hence his success. I can pick a track out of his anytime, anywhere and that says it all really.
Which other Masterworks artists do you think are really bringing something fresh and exciting to the scene?
Natasha Kitty Katt is absolutely smashing it at the moment both as a DJ and producer, she has a track coming out soon on Glitterbox Records so be sure to listen out for that one.
Chevals as I said earlier is in a league of his own, and he is an absolute edit machine, nobody does it like him in my opinion
Ruff Diamond is making big waves in the scene. I've had the pleasure of working with him a few times in the studio and learning many things along the way and we've also become great friends.
Ian Ossia would definitely win best newcomer of 2019 with a number 1 on Masterworks and 2 other top ten singles if I'm not mistaken.
How difficult has it been balancing the rigors of running a label with creating time to work on your own productions as 80's Child?
Being totally honest setting up Masterworks meant 80's Child taking a back seat due to just not having the time. I have a full time day job and being a dj and having a whirlwind of a daughter on top of that proved impossible to do much but I'm aiming to change that this year as I'm building my own studio in the summer.
What is a day in the life of Danny Worrall at Masterworks Music like?
A good one, I can't grumble at all really, I'm constantly speaking to new people as well as people I'm used to dealing with. I read emails, listen to demos via all types of links on Soundcloud, messenger and via email.
I also do all the artwork for Masterworks both vinyl and digital so that can be time consuming but I enjoy it very much.
What tips do you have for anyone who is thinking about starting their own label on how to both innovate, achieve a good level of success and to balance the books?
Be honest with yourself and to the people you work with, trust is a massive thing in this business. I set Masterworks up purely for the love of the music and still do it for all the right reasons so I suppose you need to ask yourself why you are doing it right?
Mastering and artwork can be very expensive so if you have good contacts or can do these things yourself it's a good start.
The last five years have seen an incredible boom in the disco scene across the globe. What do you think are the key factors in this explosion of interest and where do you see the scene going in the next few years?
The music speaks for itself, it's something you can really dance to and get lost in. It's obviously great for the older generation who remember the songs from back in the day and it's also great for the younger generation because it's new music to them and let's face it, they just don't make music like they used to. I don't see any signs of this disco snowball slowing down, it's only going to get bigger and Masterworks Music will hopefully be one of the many great labels leading the way!!
And finally what else can we expect from Masterworks Music in 2020?
The Masters Series 6 & 7 on 10" vinyl, more quality digital eps and Masterworks Vol. 4 possibly Bag Of Tricks Vol. 5 towards the back end
For more info on Masterworks Music please check:
Facebook: https://www.facebook.com/masterworksmusic/
Soundcloud: https://soundcloud.com/masterworksmusic
Tags:
80's Child
,
chevals
,
Dr packer
,
kiu D
,
Masterworks Music
,
natasha kitty katt