Lindstrøm – 5 Tracks Which Massively Influenced My Career (LV Legends)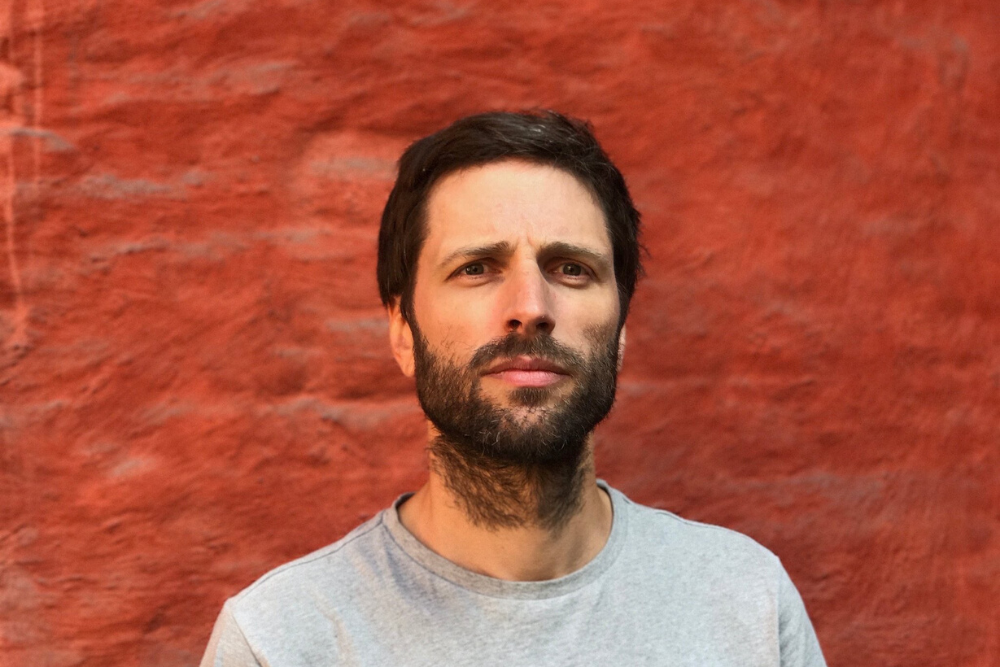 Lindstrøm – 5 Tracks Which Massively Influenced My Career (LV Legends)
Hailing from Norway Hans-Peter Lindstrøm is a multi-instrumentalist, DJ and producer who has been one of the leading light's in the Scandinavian Disco scene over the last couple of decades.
With five studio albums to date including 2019's brilliant On a Clear Day I Can See You Forever alongside his collaborations with Prins Thomas, mixtapes and a regular stream of high class singles and EP's Lindstrøm has built up a devoted fanbase across the globe. He is also behind the well loved label Feedelity and his huge list of remixes for the likes of LCD Soundsystem, Roxy Music, Flume, Mark Ronson and Foals. Lindstrøm is an artist who's work oozes both originality and class.
As well as being loved by his fans Lindstrøm has has huge critical acclaim winning three Spellemannsprisen awards (the Norwegian equivalent of the Grammys)
As a live performer too he comes with a huge and well deserved reputation bringing a fantastic energy to his sets along with a love of throwing in off the wall tracks to keep the dancefloor guessing. Consequently he's an artist in huge demand all across the globe.
With Lindstrøm appearing in the UK this coming Saturday at Sticky Heat at Gorilla in Manchester we though it would be a great time to speak to him about some of the tracks and artists who have influenced him throughout his career. As you would expect from such a multi-faceted artist it's a fascinating list.
You can also check out all the info on his gig this week via:
https://www.facebook.com/events/687770278383764/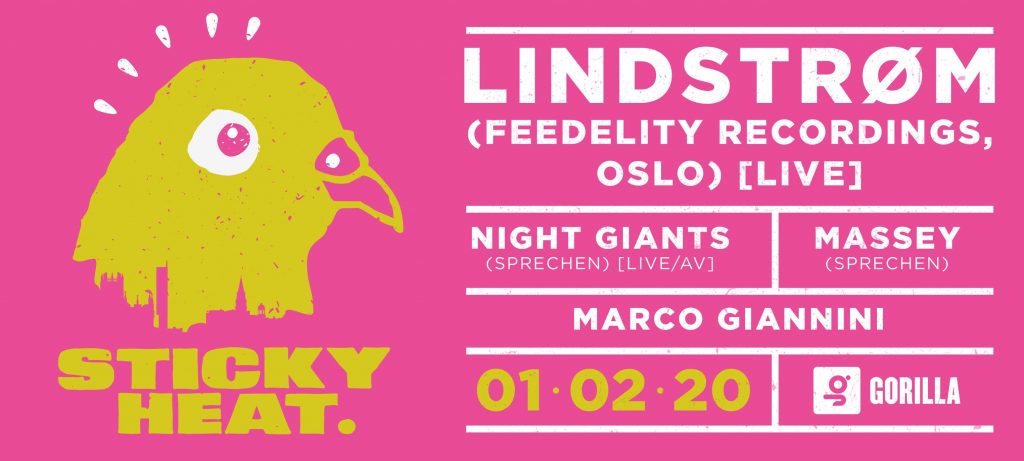 Lindstrøm – 5 Tracks Which Massively Influenced My Career (LV Legends)
GEORGE DUKE – NORTH BEACH
George Duke has been a massive inspiration ever since I was a teenager and heard him playing on Frank Zappas overnight sensation, one size fits all and live at roxy. Later I discovered his solo-albums, and ever since hearing his track North Beach on a Gilles Peterson compilation, its been an instant favourite but also a mystery. Its been a little obsession for me to understand how he does the wild ring-modulated rhodes/moog crazy panning. Its such a weird and wonderful track, and 10 years ago when searching the interwebs, I stumbled upon his website and decided that I´ll just ask the guy who manages the site if he possible knows what kind of equipment Mr Duke were using on the recording. I didn't expect an answer at all, but a few minutes later there were an answer from George answering my question. And I was totally starstruck by the fact that one of my keyboard-heros since I was a kid answered my email personally, so I didn't even dare to answer back and thank him! … hm… A few years later he died, and I wish I had emailed him back.
BEACH BOYS – OUR PRAYER
I discovered this on the Sarcastic Mix by DJ Harvey while spending some quality time at Banana Bungalow in Miami during WMC in 2001. I was just back from Japan with a lot of new music, and finally got around to listen to the CDs on my discman, when realising that this mix represented something very fresh and different. The Beach Boys track is an acapella that is basically a choral, and I believe it brought back memories of the music I used to listen to while in church as a kid. The Sarcastic Mix has been extremely important and influential for me during my early years. Its not really a dj-mix for me, its an album with songs that belong together.
PAUL MCCARTNEY – BACKSEAT OF MY CAR
The standout track from his best album. I used to play this when studying at the University in Oslo in the mid nineties. First thing I did when moving from my hometown Stavanger to study in Oslo in my early twenties was to sell all my records and synths. Coming into Oslo by train with just a backpack the first thing I did was to buy a CD-player and a pair of speakers. And instead of reading for my exams, I couldn't stop listening to music. During the last year of studies, I got myself a Korg 8-track digital portatrack, and started making music again. I was listening a lot to RAM and "Back Seat Of My Car" is still my standout track from the album. Funny thing is that a few years later the CD got stolen when we had a car theft.
RADIOHEAD – Paranoid Android
When moving into my student home I was exposed to MTV for the first time. Hehe. We didn't have anything else other than the national TV-stations when I was a kid and getting to watch music-videos every day was a big thing. This track was getting high rotation and made a huge impression on me. Compared to all the other songs, this track did really stand out as something different with interesting chords and a strange structure. Recently I've been revisiting this album, and everything else they've released, and there's so much good music on all their albums.
DAVID DARLING – No Place Nowhere
I recently got myself a tiny room in our house where I put a few really nice speakers, a good chair and lots of records. After years and years of listening to music on headphones I realised that being in a room filled with beautiful music is even better. Some recordings sound better than others, and I recently rediscovered this ECM album for the early nineties that I used to listen to when I borrowed it from my local library. Listening to this album was probably my main reason for making my new album "On A Clear Day I Can See You Forever"
For more info on Lindstrøm check:
Facebook: https://www.facebook.com/hplindstrom/
Soundcloud: https://soundcloud.com/feedelity
Tags:
Beach Boys
,
David Darling
,
George Duke.
,
Lindstrom
,
Paul Mccartney
,
Radiohead