Matthieu Faubourg – Le Visiteur Featured Artist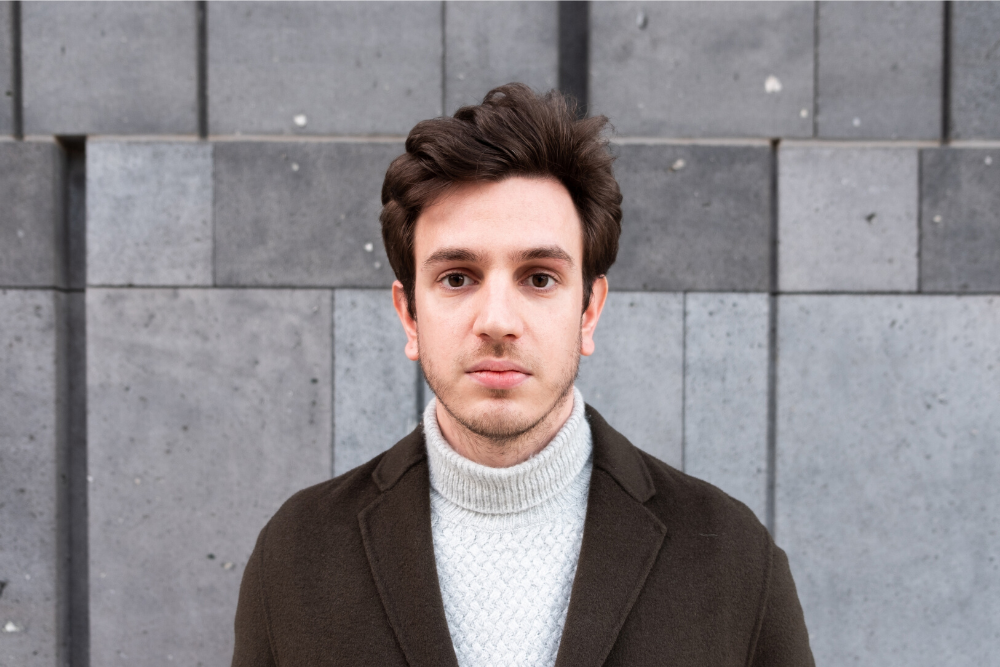 Matthieu Faubourg – Le Visiteur Featured Artist
Hailing from France but currently residing in Vienna Matthieu Faubourg is an artist who has a very clear style and fantastic production skills. His take on Deep house has depth and a deft musical touch. Over the last couple of years he has built up a long list of world class DJ support including Danny Krivit, Mr V, Francois K, Danny Howells and Severino from Horse Meat Disco. This will only increase exponentially with the release of his stand-out new album Simplicity Is The Ultimate Sophistication on Tokyo's Jazzy Couscous records.
Featuring nine original tracks and a remix by the brilliant Byron the Aquarius LV online is certain that the album will feature high up in the best of album lists for 2020 despite its January release date.
You can check out our review HERE
You can also grab the album from: https://www.juno.co.uk/products/matthieu-faubourg-simplicity-is-the-ultimate-sophistication/746843-01/
We spoke to Matthieu about his career, the album and his plans for 2020. You can also check out our premier of Change from the album below.
Hi there Matthieu,
Thanks for speaking to us today.
For our readers who haven't come across your releases before how would you describe the musical style of Matthieu Faubourg?
I'd say that my touch varies between house, deep house, jazz and electronica. I like minimalistic music.
Please can you give us 3 of your own tracks which are quintessentially Matthieu Faubourg?
If You Care feat Meggy
I had the chance to do a track with Meggy. She's a German singer and I really appreciate her music. This track is simple, with a melancholic chord progression and an entertaining rhythm.
A Long Way
This one has a really groovy first part, and then futuristic synths come in. I guess that this is my touch.
Please Stay
I guess I don't have to present this one anymore but again it's a minimalist track with lot of melancholy. Please stay was on the Fair EP with Harrison BDP etc and has had 3.5 million plays on Youtube.
How would you describe your latest album Simplicity Is The Ultimate Sophistication which is out now on Jazzy Couscous and please can you give us a bit of history about the album?
I started this album a year ago, in my kitchen in my Viennese flat, on a long cold night. The first track of the album that was written was "Winter Will Be Long".
I didn't want to make an album aimed at the dancefloor, but more music that makes you take a seat and listen to it, or something to listen to during travelling.
The whole album was created around one idea: keeping it simple and minimalistic. I'm actually really proud of it but also a little bit stressed about the reaction of the public since it's different.
Also, I got the chance to collaborate with Meggy for a feature and with Byron The Aquarius for a remix.
I won't be able to choose a favorite track because I do love every one of them. They're all quite different. Every track has its own vibe, its own story.
Last year, I did spend a lot of time travelling, alone, and it had a huge influence on this album for sure.
Your tracks have a wonderfully warm and exuberant feel. Please can you describe your production set up for us and what are the key pieces of equipment that you used in creating the album?
Actually, I don't have a special set up. I compose on Logic, using VSTs and a midi keyboard. Sometimes I do also plug in my guitar and my bass. I'd love to buy an electronic drum set to try something again different.
Your label Jazzy Couscous are based out in Tokyo. How did you discover the label, what was it that attracted you to them and what have been their key attributes in helping you bring the album project to life?
Alix from Jazzy Couscous actually got in touch with me two years ago asking I was keen to produce a track for one of his VA releases; I said yes and released "A Long Way". At the end of 2018, he asked me if was thinking about composing an album, and that if yes, he'd be happy to release it. I said yes directly. Jazzy Couscous is a really good label. It's run by someone who has a top notch musical culture.
Alix was really professional and listened to my doubts and helped me find the right path. I'm really thankful for that.
Your lead track Winter Will Be Long features twice on the album also having a brilliant Byron the Aquarius remix. How did this come about and what do you think he brought to the track?
Byron has been on my radar for a certain time already. I'm really impressed by his skills, both in house music and in hip hop. I was a bit shy to ask, but he did respond positively, which made me feel confident about that track.
Byron definitely brought some more groove on the track, and it's lovely!
Are there any plans for any live shows to support the album release and if so what can you tell us about those and what can we expect if we come along?
There's no album tour planned. However, for sure I'll play those tracks during my forthcoming gigs!
Please can you give us 3 tracks which you would say have directly influenced your style of production.
Black Loops – Higher
I've been a fan of Black Loops for years now. This track is a banger and I actually remixed it. Higher has a perfect blend of groove and deepness.
Legowelt – Its Midnite & You Are Lost
The intro to this track is incredible. I'm really travelling when listening to it.
Bambounou – Night
The stabs, oh my god, the stabs!
What else can we expect from Matthieu Faubourg in 2020?
There's another solo EP coming out on Strctr Records, with two big remixes. One from Frits Wentink, the other one from….surprise!
I also want to produce more and more tracks, but I don't want to rush it.
And finally, please can you give us 4 tips for a great day out in Vienna. A place to buy records, a place to eat, a place to drink and a place to dance.
I love Vienna, it's such a great place!
I used to have drinks every week in the Zollergasse at several bars such as Sankt Art, Liebling, or even Kafka (one of the tracks on the album was named after that bar).
To eat, I'd recommend the restaurant of the Hotel am Brillanten Grund, the inner terrace is lovely.
There's a cool record shop near Pilgramgasse called Record Shack, nice place and nice tenant!
To dance, you should definitely check the Manifest parties from my friend Nico and the ones from the Step Back Trax crew! They usually take place in Sass, Celeste or Pratersauna, cool clubs!
For more info on Matthieu Faubourg  please check:
Facebook: https://www.facebook.com/matthieufaubourgconcept/
Soundcloud: https://soundcloud.com/matt-schro
Tags:
Deep House
,
Jazzy Couscous
,
Matthieu Faubourg