Micfreak – LV Featured Mix and Q&A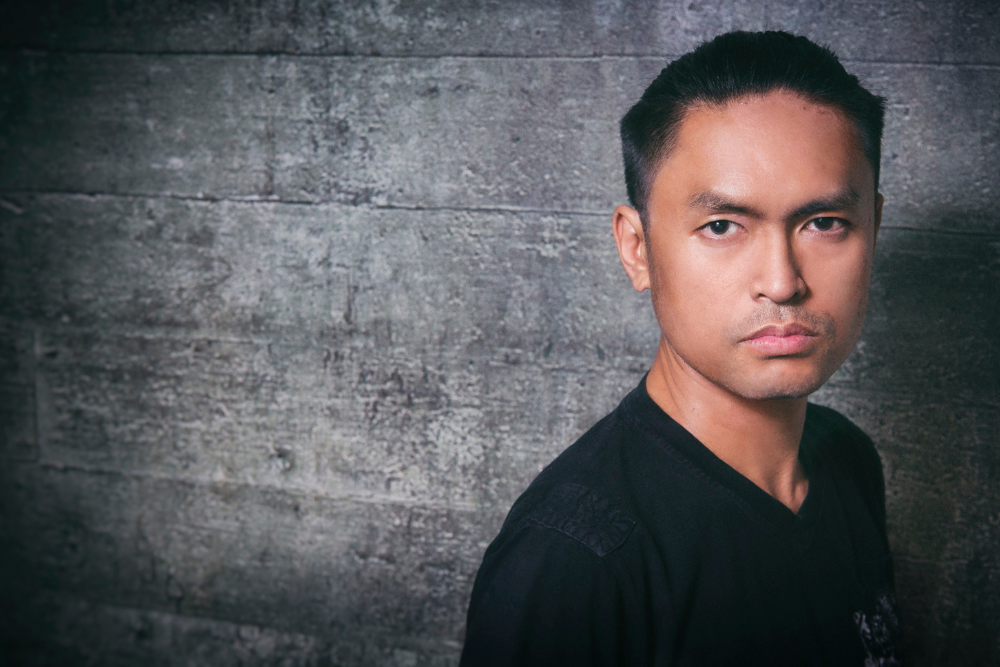 Micfreak – LV Featured Mix and Q&A
Full Micfreak Mix Tracklist is at the bottom of this feature.
Hailing from Baltimore Micfreak had been behind a string of powerful house tracks. His latest track 'I Get One Thing' has just dropped on Deeplife Records and features a sublime Eddie Amador remix which you can check out on this mix and below. Both mixes are submime peak-time house music, you will definitely be hearing these getting hammered on clued up house floors through-out the summer season.
Micfreak is a multi instrumentalist, playing amongst other instruments drums, guitar and piano which help to give his productions that unique Micfreak sound. It's a sound which seriously impressed house legend DJ Spen leading to some great releases on both his Unquantized & Quantized labels including his brilliant Feelin' It album which featured as Traxsource's album of the week on release.
We spoke to Micfreak about the release, his plans for 2019 and for a few insider tips on Baltimore. Check it out below.
For our readers who haven't come across your releases before how would you describe the musical style of Micfreak?
My sound is pretty diverse. I usually stay in lane with the house music sound but it goes between different sub-genre. So a track that I would produce one day could be jackin and the next day it could be deep house. It all depends on my mood really. I do, however, make a point to emphasize my productions are funky and drum oriented.
How would you describe your latest track 'I get one thing' which is out now on Deeplife Records and can you give us a bit of history about the track?
I wrote this track at a dark time in my life. I had just received some devastating news and I just turned to music to release that negative emotion. It has a spiritual undertone to it and at the same time I wanted to make it dancefloor weapon.
The track is also remixed by one of the legends of House music Eddie Amador, what do you think he brings to the track with his mix?
Eddie Amador is indeed such a legend and I cannot believe he signed on to remix this track! It is however pretty appropriate that he remixed it since 'I Get One Thing' is such a spiritual track…
I think he did a great job of keeping my vision in the remix but added a bit of tech and some latin flavor to it! While I made the original more funky he brought a lot of energy in his remix which is a great compliment to the original idea I had in mind.
When you are djing what is your 'If all else fails track'?
My not so serious answer would be Darude – Sandstorm. Haha. But I've always thought that Dennis Ferrer – Hey Hey always gets people back and it's a good sing along jam too!

What else can we expect from Micfreak in 2019?
I've written tons of new music on which I'm just waiting approval. Producing music is part of my daily routine so almost every day there's some new ideas though some don't get finished. I do have an album worth of tracks right now. Just looking to be strategic with releases.
And finally, please can you give us 4 tips for a great day out in Baltimore. A place to buy records, a place to eat, a place to drink and a place to dance.
Best place to buy records would be at this store called, Sound Garden.
My favorite place to grab food here is from Ekiben.
I don't drink alcohol but being Asian I do dig some bubble tea, so Chatime is my place!
Most of the clubs in Baltimore have closed and there's mostly cool warehouse places right now for underground events. I'm usually down in DC spinning so you gotta check out Backbar at the basement of the 930 Club! Maybe you can catch me there!
'I Get One Thing' was released on April 23rd / Full release May 7th on 2019 on Deeplife Records. Grab it from Traxsource via https://www.traxsource.com/title/1126159/i-get-one-thing
For more info Check:
Micfreak Soundcloud: https://soundcloud.com/micfreak
Micfreak Facebook: https://www.facebook.com/micfreak/
Deeplife Web: http://www.deepliferecords.com
Deeplife Facebook: http://www.facebook.com/deepliferecords
Deeplife Soundcloud: https://soundcloud.com/deeplife-records
Micfreak LV Featured Mix Tracklist
1) Juanito – Rose
2) Micfreak – Extra Sauce
3) Joeski, Hector Lavoe – Dia De Ayer
4) Soul Reductions – Got To Be Loved
5) DJ Dove – Soul Sista
6) Jarred Gallo – That's What We're Doing
7) Micfreak – I Get One Thing (Eddie Amador Club Solstice Remix)
8) Groove Armada – House Musique (Ben Sterling Remix)
9) Roland Clark, Dario D'attis, Luna City Express – The Soul of the DJ (Dario D'Attis Remix)
10) Jansons feat. Dope Earth Alien – Switch
11) Kevin McKay, Joshwa (UK) – Such A Good Feeling
12) ZDS – Timesome
Tags:
Deeplife Records
,
dj spen
,
Eddie Amador
,
Micfreak
,
Quantized
,
unquantized