Blair French Ft. Stephanie Leon – La Playa De Terciopelo – LV Premier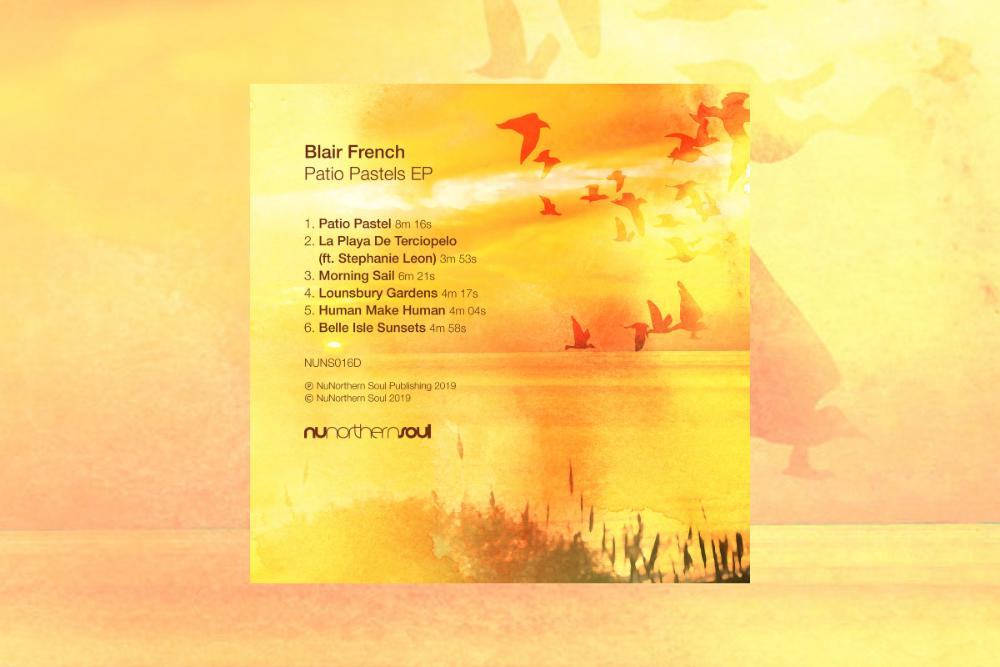 Blair French Ft. Stephanie Leon – La Playa De Terciopelo – LV Premier
After turning out excellent EP's for Rocksteady Disco & Claremont 56 Detroit resident Blair French is back with another sun soaked EP for NuNorthernSoul. His Patio Pastels EP oozes class and will be on heavy rotation come the Balearic summer season. You can check it in full and buy it from the NuNorthernSoul Bandcamp from: https://mynunorthernsoul.bandcamp.com/album/patio-pastels-ep
Detroit is not a city commonly associated with Balearic vibes but Blair French isn't your standard producer. He has already released music in a multitude of styles from full film soundtracks to afro tinged house vibes, experimental hip hop to leftfield Techno. This EP, however, finds him having a playful shorts and t-shirt on, sunscreen out, sun on the face moment.
Our premier today La Playa De Terciopelo sees him draft in Stephanie Leon on vocals and the result is an absolute delight as they combine to deliver a delightful summers evening chanson. This is a track best listened to with a cocktail in your hand and the sand between your toes.
The whole EP is divine from the laidback guitar and percussive groove of lead track Patio Pastels to the smooth keys and guitars of Lounsbury Gardens which merges acoustic with electric guitar licks.
This one definitely has all the makings of a future classic.
For more info on Check:
Blair French Facebook: https://www.facebook.com/blairfrench81
Blair French Soundcloud: https://soundcloud.com/blairfrench81
NuNorthernSoul Facebook: https://www.facebook.com/NuNorthernSoul/
NuNorthernSoul Soundcloud: https://soundcloud.com/nunorthernsoul
Tags:
balearic
,
Blair French
,
chill
,
Stephanie Leon