Michael The Lion – LV Featured Artist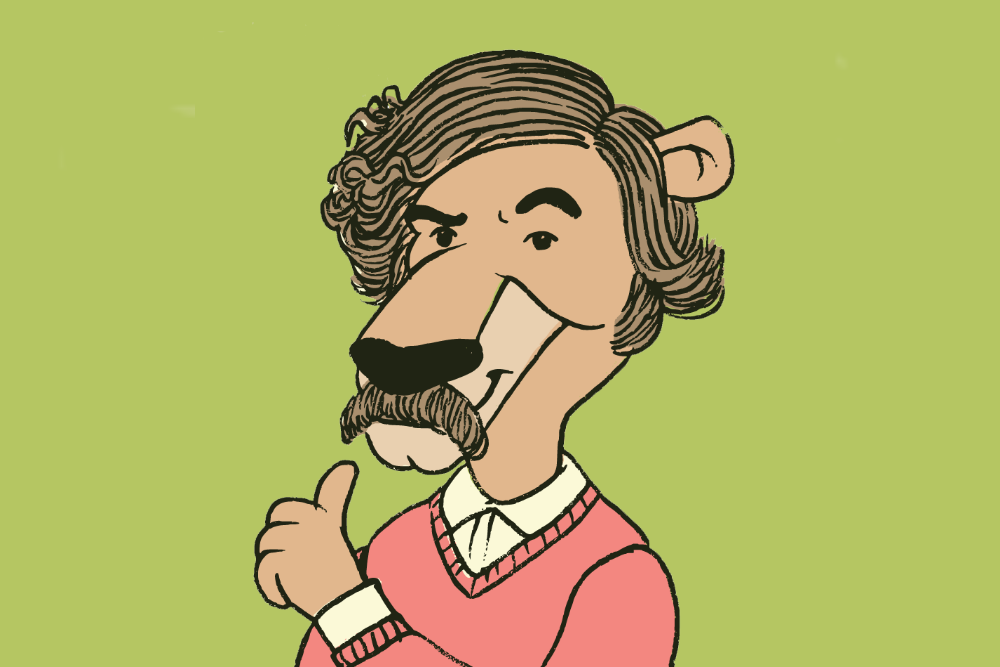 Michael The Lion – LV Featured Artist
Easily one of the hottest names on the scene Michael The Lion is an artist who has been popping up on the coolest labels out there including Soul Clap Records and Razer-N-Tape. He first caught our attention with his excellent Soul Clap release last year which featured the piano disco of 'Sea Of Love', the monster groove of 'The Changer' and the vocal goodness 'Get It On' featuring a powerful vocal from Amy Douglas.
Based in Philadelphia Michael The Lion is the latest pseudonym on DJ Apt One, a long time resident in Philly's hottest clubs and part of the multi genre djing style of which Philly was one of the world leaders, his well vaunted djing skills, led to gigs all over the globe long before Michael The Lion.
On the production front as part of duo RMCP he helped create a sound which was one of the forerunners of Nu Disco and he has continued to develop his production sound over the last decade. A Michael The Lion production sees him fuse the warmth and vitality of live instruments with strong samples to create exciting and beautifully textured releases.
We spoke to him about his recent Soul Clap Edits, his production set-up, the Philly Scene and his plans for Michael The Lion.
Hi there Michael,
Thanks for speaking to us today.
For our readers who haven't come across your releases before how would you describe the musical style of Michael The Lion?
It's a style heavily influenced by decades of my infatuation with disco and funk music and my early days as a sample based hip hop producer. I blend sample based production style with a lot of my own live instrumentation. It's kind of like a dance music version of Stetsasonic.
You have a great relationship with Soul Clap Records who have been very supportive and released your most recent edits as well as your excellent EP from last year. Please can you give us a bit of history about your involvement with the label?
I met Eli through my long time collaborator Sammy Bananas. Eli and Charlie have been such wonderful supporters of my music for the last four or five years, going back to my first single with them, Funk Train. The investment they made in my EP was incredible, we commissioned a painter to make a custom piece for the artwork. I can't say enough good things about the whole Soul Clap and Crew Love family. It really is a tight knit group.
Please can you give us 3 tracks which you would say have directly influenced your style of production as Michael the Lion.
Stetsasonic – Talking All That Jazz
Salsoul Orchestra – Love Break
RCMP – Moustache Love
The RCMP tune is kind of a template for what I've been doing ever since. That record was very formative for me.
I was working at the time with Skinny Friedman to do a remix for Wiz Khalifa, who went to our high school, for Warner. We went to our friend Paul Zyla's studio in Pittsburgh to work and we were kind of at odds about the track and Andy went off to grab a bite. Paul and I put this song together in an afternoon.
It's really the template for my whole sound – building a whole new song around a sample. We ended up putting an EP out on wax with Flamin Hotz, and then started a label to release more material – and that really set things on a new course for me.
Paul had an aneurysm in 2014 and hasn't been well since. He's such a talented and awesome guy. I hope we can work on more material some day.
RCMP link – https://www.beatport.com/release/rcmp/875542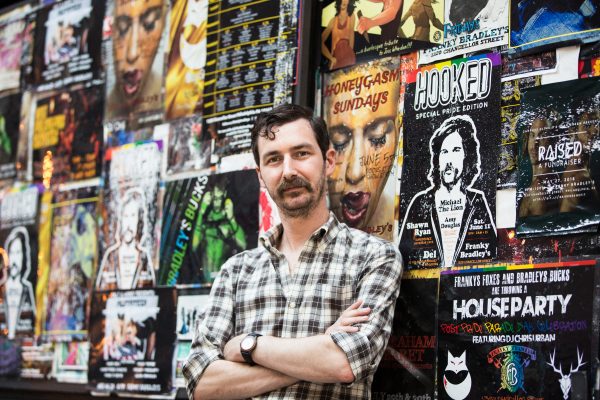 Your adopted hometown Philly is synonymous with the Philly Sound a powerful string laden style of disco from Gamble, Huff and Bunny Sigler. You have previously also remixed Harold Melvin and The Blue Notes and edited Archie Bell who were amongst the best regarded Philly Acts. How would you say this sound has influenced your own productions?
The Philly sound is about lush texture, and I think that has certainly influenced how I try to layer things. But at its heart, that style is for me about the soul and community of my adopted city. I've learned a lot from my brother DEL about how to play these lush and soulful records in a way that really move people who feel like these songs are such a part of their life. I try to bring that to the production as well.
Please can you describe your production set up for us and what is the one piece of equipment or plugin that you couldn't live without?
I use Ableton and I have a handful of pieces of hardware – Roland RD stage piano, a model D, Arturo's mini Brute. A buncha VSTs. But the core of it is really a Fender Jazz Bass, Les Paul and a Strat. Those are my bread and butter. I can express myself on a guitar or bass in ways I can't otherwise.
Philadelphia was also synonymous with an eclectic anything goes cross genre style of djing and was one of the first places to adopt the style which has now grown into a worldwide phenomenon. Why do think that Philly has such an impressive musical and creative pedigree and which DJ's in Philly are pushing the scene forward.
Philly crowds have been trained for generations by very savvy and technical DJs and they don't accept shitty party selectors. I had regular residencies playing funk, soul, hip hop and house here for years so I've seen it first hand.
As far as DJs pushing it forward, my brother from another Matthew Law has really carved out a lane as the torch bearer for what I was describing.
There are tons of great DJs in Philly, I won't even try to shout them all out, it's not possible.
If you were asked to collate your perfect club night which 3 artists would you book and why?
That's a hard one. There are so many people out there I'd love to hear. I love to play with and hear friends of mine – I get a lot out of the social aspect of DJing – spending time with your friends and playing music.
Steve Fabus, from San Francisco, has been DJing since the late 60s and worked with Patrick Cowley and Sylvester, he's a true legend and I'm proud to call him a friend. He is one of the greatest disco DJs I've ever seen.
Cosmo Baker is a true Philly legend and has a knack for putting himself out there and really selling a record. I learned a lot from watching him over the years.
DJ Bruce is a real beast and takes great chances and has an amazing feel for a room. He's beloved in New York. Everybody should go see him any chance they get.
You have recorded a series of tracks with Amy Douglas including your Soul Clap release last year with more in the pipeline. You obviously have great musical chemistry there. How did that collaboration come about?
I pretty much cold emailed Amy to work on Funk Train in 2013 or so and we've been working ever since. Amy is a phenomenal singer but she's also a supremely gifted songwriter. We have a good creative tension – I'm kind of a self taught producer and composer oriented towards DJ-formatted music. She's a properly trained real deal musician and composer. We have fun together doing our live shows – and we genuinely like each other.
You're going to be hearing a lot about her in the coming year. Her new single on DFA just came out, and she has some other very impressive stuff in the works.
The brilliant Bosq remix of your track 'Get It On' with Amy Douglas was recently picked up for a Defected compilation. If you could get anyone to remix one of your future tracks who would it be and why?
I don't think I've ever heard anything from Louie Vega that I didn't just absolutely love.
What else can we expect from Michael The Lion in 2018 and early 2019?
Soon, I'm going to drop a new split 12" of edits on Diggin Deeper France with one of the hardest working men in show business, Jay Airiness. Amy and I are working on a big body of work, with six or seven other musical collaborators. Hopefully that stuff moves towards release soon. My soundtrack and infomercial "band" Strange Danger will be releasing a digital version of our previously cassette-only project on Soul Clap. I also have some varied EPs I'm plugging away on – both edits and originals.
And finally, please can you give us 4 tips for a great day out in Philadelphia. A place to buy records, a place to eat, a place to drink and a place to dance.
Records – go to Brewerytown Beats and Beautiful World Syndicate.
Food – Philly is one of the best eating cities in the world, so it's hard to pick one thing. I'd say don't get a cheesesteak. Philly has great sandwiches and the best ones are either a roast pork at Dinic's or John's or a chicken cutlet with sharp provelone and broccoli rabe from Primo.
A place to drink – go to Monk's, it's one of North America's original beer meccas.
For dancing, RSVP and then check your email for directions to the venue.
For more info on Michael The Lion please check:
Facebook: https://www.facebook.com/MichaelTheLion/
Soundcloud: https://soundcloud.com/djaptone
Tags:
disco
,
DJ Apt one
,
michael the lion
,
philadelphia