Ashley Beedle – 5 Tracks Which Have Massively Influenced My DJ Career (LV Legends)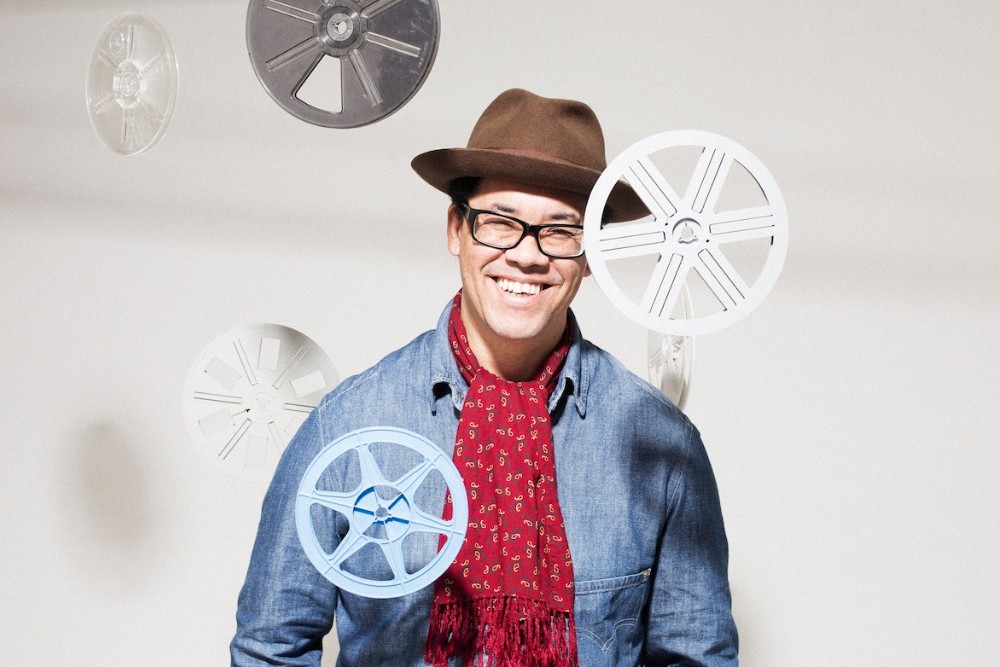 Ashley Beedle – 5 Tracks Which Have Massively Influenced My DJ Career (LV Legends)
It's a great privilege for us to have Ashley Beedle join us today as part of our LV Legends series as a producer whose tracks have influenced the Le Visiteur Sound. A DJ and producer since the 80's Ashley was instrumental for helping establish the deep disco sound in the UK, both as a solo producer and also as a member of 2 highly influential groups Black Science Orchestra, X-Press 2 & Ballistic Brothers. He was also one of the first UK based producers to achieve success in the US. If you have been a DJ for a while it is absolutely guaranteed that you will have one if not several of Ashley's productions tucked away. His influence was such that he is one of the producers mentioned in Daft Punk's seminal track Teachers.
Ashley is still hugely active today with a stream of highly sought after tracks and remixes coming out in the last few years including his spellbinding remix of Blazers Groove Sequence for F*CLR for which you can check out our review HERE.
We spoke to Ashley about tracks which had influenced his own DJ and production career. Here are his 5 brilliant picks.
1. Ten City – Whatever Makes You Happy (The New York City Mix)
Out of all the Ten City classics, this is my favourite. A glorious 1990 outing from Ten City, sublimely remixed by David Morales, championed by Frankie Knuckles at the Sound Factory Bar and by myself + the other members of Shock Sound System at London's Clink Street RIP parties and Notting Hill Carnival. Ten City were brought to the UK by the Watson Brothers – house music trail blazers, Noel and Maurice – to their London club 'Delirium'. A bold move in a rare groove scene!
2. Reese Project – Direct Me (Joey Negro Disco Blend Mix)
I first heard 'Direct Me' when I was working in London's 'Black Market' record shop in 1991 – I was literally blown away by the production, the rhythm and the strings at the intro…..this was a wake up call! A future pointer to Black Science Orchestra projects and it still sounds as fresh today as it did on that day in 1991. All praise due to Dave Lee – a true master.
3. N.Y. House'n Authority – Apt 1B
I was turned onto 'Nu Groove' Records by Mr Marc Lessner – a leading authority on all things soulful. Myself and Zacki D from 'Black Market' record shop got hold of the test pressing and this resulted in us ordering boxes and boxes and boxes of 'Apt 1B' 12" – they all went!! Even to this day, the musical template that Nu Groove created remains hugely influential in the way I produce house music today. Salute!
4. Jump Cutz – House Luck
One of the first 'sample crazy' tunes – Rob Mello and Zacki D chopping up the beats and vocal samples from the magnificent 'Bad Luck' by Harold Melvin & the Blue Notes with Teddy P on lead vocals, to make what we would now call a 'disco house mash up' – revolutionary in its day and still sounds wicked now!
5. Mass Order – Let's Get Happy ( Shoe Soul Extended Mix)
With a distinct flavouring of 'Always There' and a pinch of bass from 'Go Bang' by Dinosaur L, Mass Order take 'Let's Get Happy' to church. Originally produced by the Basement Boys, this track 'takes me away'…..a Heavy Disco Monster!
For more info on Ashley Beedle check:
Facebook: https://www.facebook.com/ashleybeedle/
Soundcloud: https://soundcloud.com/ashley-beedle
Tags:
ashley beedle
,
deep disco
,
house music
,
Legend