Nikitch & Kuna Maze – Hey, This Must Be Deep [Tru Thoughts]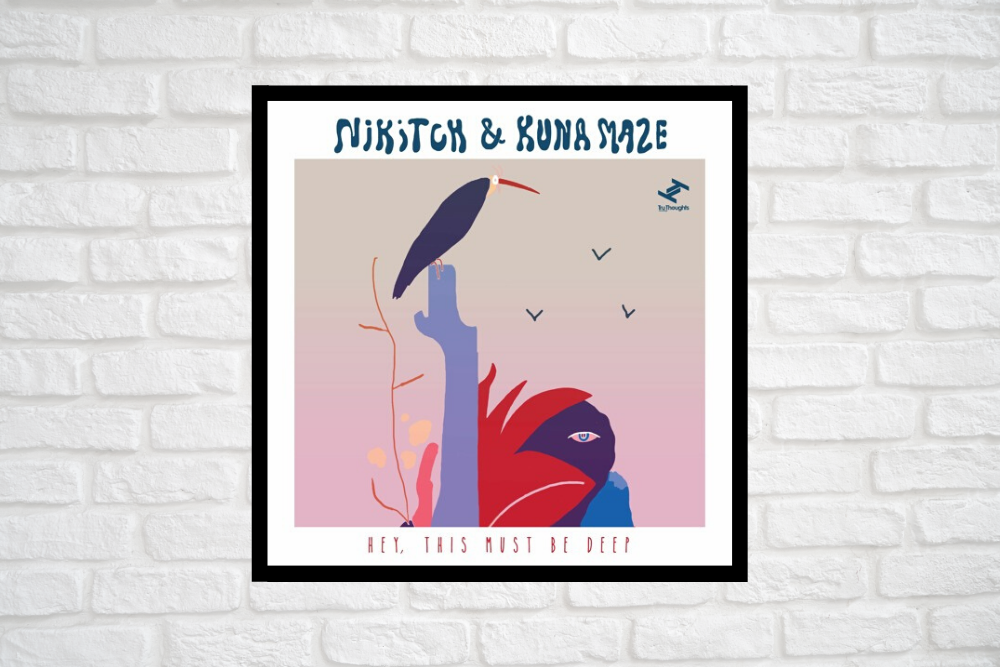 Nikitch & Kuna Maze – Hey, This Must Be Deep [Tru Thoughts]
Nicolas Morant aka Nikitch Edouard Gilbert aka Kuna Maze met at Chambery Jazz Conservatory in France. Their shared musical loves led to what is proving to be a very exciting collaboration. Their debut EP Mush and exciting live performances have already seen support from a wide range of tastemakers including Gilles Peterson (BBC 6Music), Laurent Garnier (Radio Meuh) and Nightmares on Wax.
They are currently putting the finishing touches to their first album Débuts with which they have explored their interests in broken beat, jazz, Chicago footwork, UK garage, Detroit house. The album lands in early July.
Ahead of the album they have released this superb single Hey, This Must Be Deep titled after one of Gil Scott-Heron's discussions at one of his classic one man shows.
The track is deep and warm with a timeless classic feel. The quality of production is sparkling with wonderfully effusive playing. Everything is perfectly balanced throughout from the smooth synths to the incredible bass.
These are two seriously talented artists and on the strength of this single I can't wait to get my hands on Débuts.
Hey, This Must Be Deep is out now via Tru Thoughts. Grab it from: https://tru-thoughts.co.uk/artists/nikitch-kuna-maze/
For more info check: 
Tru Thoughts Facebook: https://www.facebook.com/truthoughts/
Tru Throughts Soundcloud: https://soundcloud.com/tru-thoughts
Nikitch & Kuna Maze Facebook: https://www.facebook.com/NikitchKunaMaze/
Tags:
Deep House
,
Nikitch & Kuna Maze
,
Tru Thoughts