Opolopo – Le Visiteur Featured Artist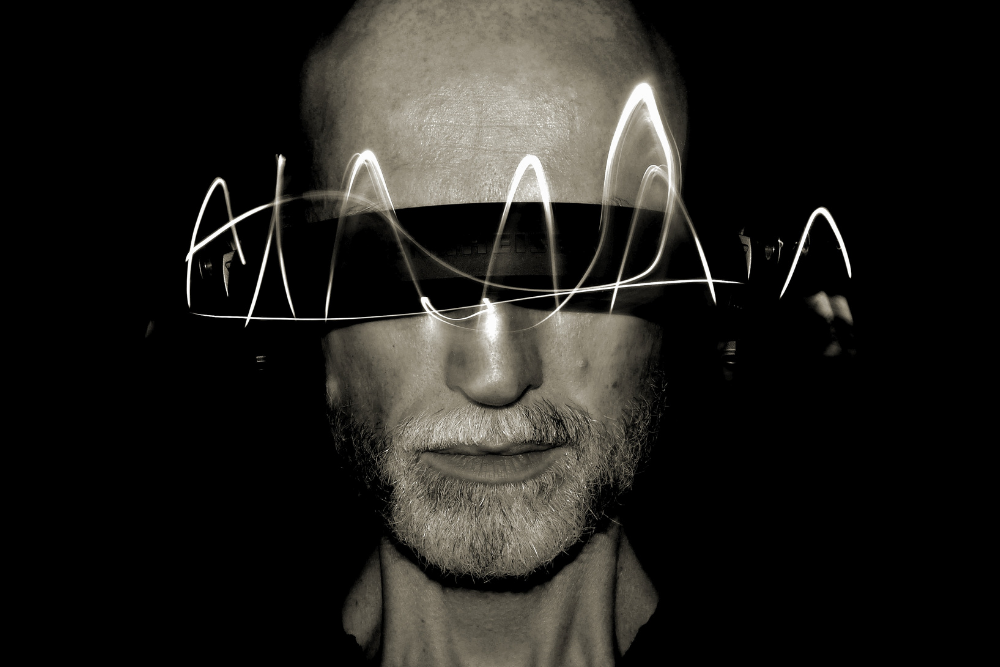 Opolopo – Le Visiteur Featured Artist
Hailing from Stockholm in Sweden Opolopo is one of the stand out disco and house producers of his generation. Well know for his beautifully produced tracks and his live online jams he has been a go to producer for many of the best labels out there including Joey Negro's Z Records, Local Talk, and Good For You. He is equally well know for his stellar remixes being called into play by some of the key labels out there including Defected, BBE, Quantize. King Street and many many more.
Le Visiteur Online has been a long time fan of Opolopo so when his brilliant mix of 24HR Fling (feat. Wolfgang Valbrun) for another LV favourite Kraak & Smaak dropped on the LV desk I though It was high time that we caught up with him for a chat.
It's a brilliant interview which touches on his career so far and is packed with great tips for the studio as well as some extremely tasty Opolopo tracks.
Kraak & Smaak – 24HR Fling (feat. Wolfgang Valbrun) (Opolopo Remix) is out later this week on Boogie Angst. Check out the instrumental below and you can grab it from: https://kraaksmaak.bandcamp.com/album/24hr-fling-remixes
Hi there Opolopo
Thanks for speaking to us today.
For our readers who haven't come across your releases before how would you describe the musical style of Opolopo?
Even though I'm mostly know for the house stuff, whatever I'm doing always has elements of soul, funk and jazz. And I'm a sucker for nice chords and melodies. 😉
Please can you give 3 of tracks from your discography which are quintessentially Opolopo.
Voltage Controlled Feelings
This was the title track of my 2010 album on Tokyo Dawn Records). A slow, loose and lazy instrumental joint. I don't get to do this kind of stuff much lately but it's very much me.
Get On Up
From Superconductor on Z Records. Boogie and disco have a special place in my heart which is quite obvious on this one.
Be Enough
From Be Enough / Feel It EP on Tone Control. I'm of course not just about the disco stuff so this one is a bit deeper with amazing vocals by Shea Soul.
Please can you tell us a about your remix of Kraak & Smaak's 24hr Fling and what it was like working with Kraak & Smaak on the project?
I got hit up by Wim from K&S a while ago. They had this lovely track with dope vocals by Wolfgang Valbrun and wondered if I'd be up for a remix. The rest is history. 😉
Please can you describe your production set up for us and what is the one piece of equipment or plugin that you couldn't live without?
I'm all "in the box" so I'm just using software and plug-ins. I have a nice Rhodes, some synths, basses and guitars as well, but having everything in the computer and being able to jump between projects just suits me so well. Makes me more productive and feeds my creativity.
My main production tool is Cubase Pro 10. I think I've said this before but my most valued piece of equipment is my brain. 😉 It's that old cliche of "it's not the tools, it's what you do with them". Having said that, one plug-in that I've used in every project for the last few years is "Kick 2" by Sonic Academy. It just does kick drums but gives you total control with the right parameters to tweak.
You are as well known for your brilliant remixes as for your own tracks. Was moving into being so prolific with remixes a conscious move or was it something that happened naturally?
It happened naturally. It's something I love doing and once I started it kinda snowballed.
Do you approach making remixes differently to how you would approach your own tracks?
It's a very different process. Usually I do vocal remixes so you have a framework set by the vocals. The limitations give you freedom. I'm pretty fast at getting a vibe going by just playing the vocals and jam along. And you also get your butt nicely kicked by having a deadline. So you just put in the work and get it done.
Doing original tracks involves much more sweat, pain, procrastination and pistachio nuts. It's an empty canvas. You start from scratch and hope to create something that won't bore you to death before you have a chance to finish it.
What do you think makes a truly great remix?
It depends on how you look at it and your definition of what a remix is. Again, I mostly do vocal remixes and I like to use as much of the vocals as possible. I then like to reharmonize and rearrange the track while making the finished remix sound like it could have been an original. Another challenge is to find something in the original that might have been overlooked or not fully exploited and give the remix a different and new hook.
But it depends. My approach can probably seem self indulgent to some. Sometimes maybe all a track needs is a kick drum and extension to get it into the club. And that can be absolutely great and really work for the track. But I don't think I get approached for those kind of remixes. 😉
Also back in the day, when Tom Moulton invented the remix, it was about actually mixing the track again. Using the original parts, taking things out and building it back up, and using different EQs, compressors and reverbs. And painstakingly rearranging sections and extending by physically cutting tape with a razor. A different approach from most of today's remix work but it meant for some amazing music to get beautifully transformed giving it a new kind of exposure and longevity.
Of all the remixes you have ever done, which one are you proudest of and why?
That's a really hard and somewhat tricky question. Without doubt my most successful remix is of Gregory Porter's 1960 What? But from an ego/muso perspective, I can't say I'm proud of it as I feel I didn't do much. I basically just added a different bassline, drums and a bit of percussion. But then again (and this goes back to the question of what makes a great remix) in this case, all it needed was a little nudge to get it onto the dancefloor. It was all about the original composition and Gregory's powerful voice and words.
What I am proud of though is that for many people, this remix is what turned them onto Gregory Porter. It's also what first gave him a foothold in the club scene.
A more recent remix is the one I did for Change of Make Me (Go Crazy) feat. Tanya Michelle Smith. This is a good example of my normal approach where I build a completely new track around the vocals. When I first heard the original, I thought this is a track I'd love to flip. Mainly due to Tanya Michelle Smith's amazing vocals. I'm big sucker for vocal ad libs and there were a few in the original. I asked if there might be some that they didn't use and it turns out there were tons! So that opened up new possibilities and turned the last third of the remix into a long vamp with just riding a groove and having ad libs coming and going. I'm happy with how this one turned out.
And here's an old one originally released in 2006 I think. Sugar Beat's Tickled Zinc. Had a lot of fun on this one. I was kind of thinking of a way of inverting the concept of drum'n'bass. Instead of double time drums I went for a slow boom bap off kilter kinda beat with a double time bassline. I also got to incorporate jazz funk and fusion elements as well as a bit of an Azymuth vibe.
Remixes and edits official and unofficial have really blown up over the last decade due in the main-part to the ease of sampling in today's DAW's. How important a part do you think remixes play in how house and disco music is moving forward at the
moment?
It has played a huge part. Especially the disco edits thing has propelled that part of the scene immensely. But it also has the potential of moving it in a very wrong direction.
Like you said, it's very easy today to whip something together that sounds "ok" at a first glance (listen). But there are way too many lazy edits/remixes out there. Slapping a hard tech house kick on a disco loop with out of key vocals on top does not help the scene. And there are no gatekeepers anymore really. Many labels are just as clueless as the "producers" making that kind of thing, and it gets released. The problem is that in the club, at 4 in the morning when everybody's off their tits, it can still work on the dancefloor. So people will keep making it. But it devalues the music and waters it down. The silver lining is that it might make people dig deeper and discover the music behind the loops. They might get accustomed to the sound of disco from the bad stuff which might then make it easier to appreciate the musicality of the good stuff. I just want to add that there's of course a lot of good loop and sample based stuff as well but it can get lost in all the noise. That's where we as DJs and producers need to put in the work and earn our fees. Educate yourself first and then the masses. 😉
Which other artists do you think are standing out in the remix game at the moment?
One of my long standing favourite producers who always does something interesting with his remixes and productions is Atjazz. Another one, with a completely different sound, that stands out for me is Max Graef even though I don't think he's doing much remixing lately. I love what Cody Currie is doing. A great example of how to work samples and loops properly. He's done a few remixes but would love to see him do more. Have a go at some more vocal tracks. There are a lot of other people that do quality stuff too like Sean McCabe, Crackazat, Fouk…
And of course when it comes to the more old school approach of using original multitrack recordings, it's hard to beat Joey Negro. His Remixed With Love series is truly a labour of love and always on point.
Which 1 tip do you have for the budding producers out there which will make their life infinitely easier when approaching doing a remix?
Learn some basic keyboard/piano playing and music theory! I'm self taught the hard way by just listening to and copying records when growing up. But today, with all the massive wealth of musical knowledge available for free on the Internet, there's really no excuse for not educating yourself. There are so many excellent music teaching channels on YouTube. You don't need to be a virtuoso. I'm barely an average player on a good day. But I have a good ear and know enough to be able to "fake it" in a production to get what I want.
What else can we expect from Opolopo in 2019?
Lots of things cooking. A bunch of remixes about to drop soon. Some highlights include Sylvester, Jean Carne and Barbara Tucker. I also have a lot of original stuff in the works. First up is an Ibiza 2019 Poolside compilation for Toolroom Longplayer. I curated a chunk of great music and contributed 3 original tracks as well. It drops June 28. Also coming soon is a two track EP featuring the magnificent Pete Simpson on vocals. This one is on Local Talk. It's to be followed by a full length album, hopefully by then end of this year. Also working on another EP for Z Records.
And finally, please can you give us 4 tips for a great day out in Stockholm. A place to buy records, a place to eat, a place to drink and a place to dance.
Even though I'm not an avid vinyl collector myself, I'd say Snickars Records is the place: http://www.snickarsrecords.com/
The old food hall Hötorgshallen is always worth a visit. Food from all over the world. I have fond memories of going for Hungarian delicacies here as a kid with my parents. You can grab a bite from any corner of the world as well as get some exotic groceries and snacks: https://www.hotorgshallen.se/
After Hötorgshallen you could go for drinks at Haymarket just a literal stone's throw away. A stylish Art Deco influenced hotel with jazz, both played live and DJ:ed: https://www.scandichotels.se/hotell/sverige/stockholm/haymarket-by-scandic/eventkalender
If you're still craving jazz you can continue to Stockholm best jazz club, Fasching, just around the block: http://www.fasching.se
Or if you're in a clubby rooftop mood you can throw a few more stones and find yourself at TAK: https://www.facebook.com/takstockholm
For more info on Opolopo please check:
Facebook: https://www.facebook.com/opoloposweden/
Soundcloud: https://soundcloud.com/opolopo
Tags:
Boogie Angst
,
kraak smaak
,
opolopo