Paradise Garage : Inspirations – Featuring The Last Ever Track By Frankie Knuckles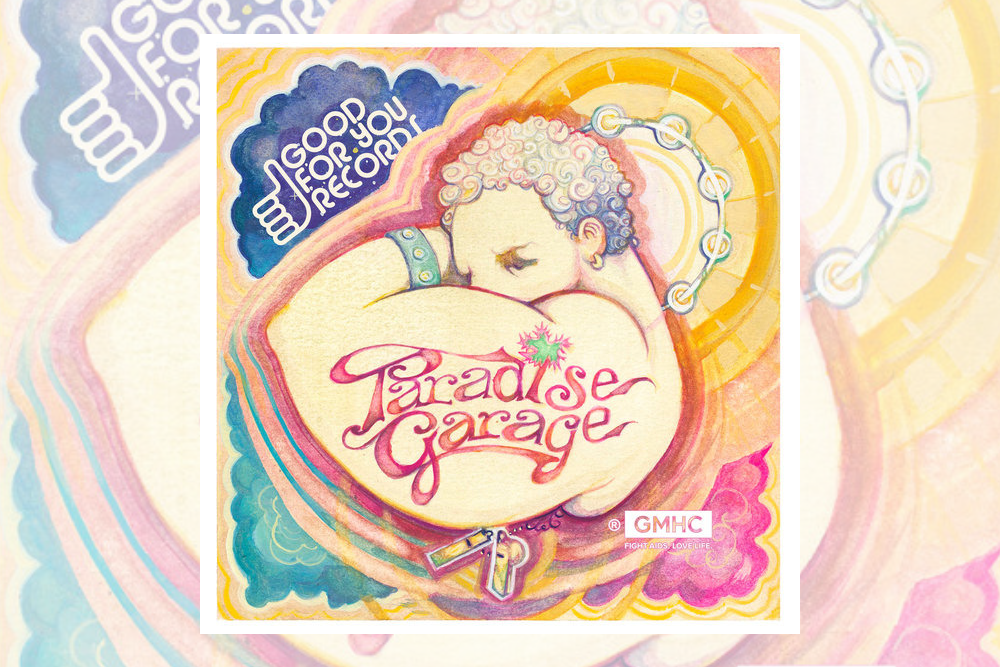 Paradise Garage : Inspirations – Featuring The Last Ever Track By Frankie Knuckles.
We are very excited about this comp which has just dropped on digital and is coming in December on Vinyl. Inspirations is a fascinating album featuring an incredible list of producers and DJ's who had their life changed by a visit to the hallowed ground of the Paradise Garage or who had a personal relationship with Larry Levan which inspired them into a life long passion for music.
The tracklist is a veritable who's who of legendary names on the scene. It boasts no less than 3 Grammy Award winners in Frankie Knuckles, David Morales & Louie Vega. It also features Eric Kupper who has mixed 2 Grammy Award winning 'Best Dance Singles'. When you read through every one involved here it's easy to see the huge influence Larry Levan and The Paradise Garage have had on our scene.
The whole album is a series of firsts, as well as pulling all of these incredible names together it also features the final ever Frankie Knuckles track. 'You'll Never Find Another Love Like Mine' is a brilliant remix of the legendary Lou Rawls which Frankie worked on with Kenny Summit and Eric Kupper.
There are also first releases for three iconic tracks Loves Last Episode's remix of Deee-Lite's 'Power Of Love', the Masters At Work remix of Todd Terry's anthem 'Sume Sigh Say' and Francois K's "Time & Space."
Topping all of this off is an incredible piece of cover art from Alexander Juhasz, the artist behind the Oscar winning films The Little Prince and The Babadook.
100% of the profits from the sales go to GMHC, a nonprofit organization founded by Mel Cheren.
Full Tracklist is below.
You can buy the comp right now via Traxsource HERE or via the player below.
Paradise Garage : Inspirations Tracklist
1. Lou Rawls "You'll Never Find Another Love Like Mine" (Kenny Summit, Frankie Knuckles & Eric Kupper Remix)
2. Deee-Lite "Power Of Love" (Loves Last Episode's Beach Dub)
3. Todd Terry feat House of Gypsies "Sum Sigh Say" (MAW Remix)
4. DJ Rolando "Knights of the Jaguar"
5. DJ Spen "Crazed At Midnight"
6. Seven Grand Housing Authority "I Wanna Go Higher" (Proper 2016 Remix)
7. Lenny Fontana & D-Train "Raise Your Hands" (David Morales NYC Mix)
8. Dj Spinna vs Rich Medina "Reality
9. Sunshine Anderson "Heard It All Before" (Kenny Summit & Eric Kupper Remix)
10. Kenny Summit, Frankie Knuckles & Eric Kupper "Loving You"
11. Mark Farina & Homero Espinosa "Work.Groove"
12. Francois K "Time & Space"
Tags:
David Morales
,
Deee-Lite Todd Terry
,
Dj Rolando
,
dj spen
,
Dj Spinna
,
Eric Kupper
,
Frankie Knuckles
,
homero espinosa
,
Kenny Summit
,
larry levan
,
Mark Farina
,
masters at work
,
Mel Cheren
,
paradise garage