Purple Disco Machine – Essential Mix 2017-10-21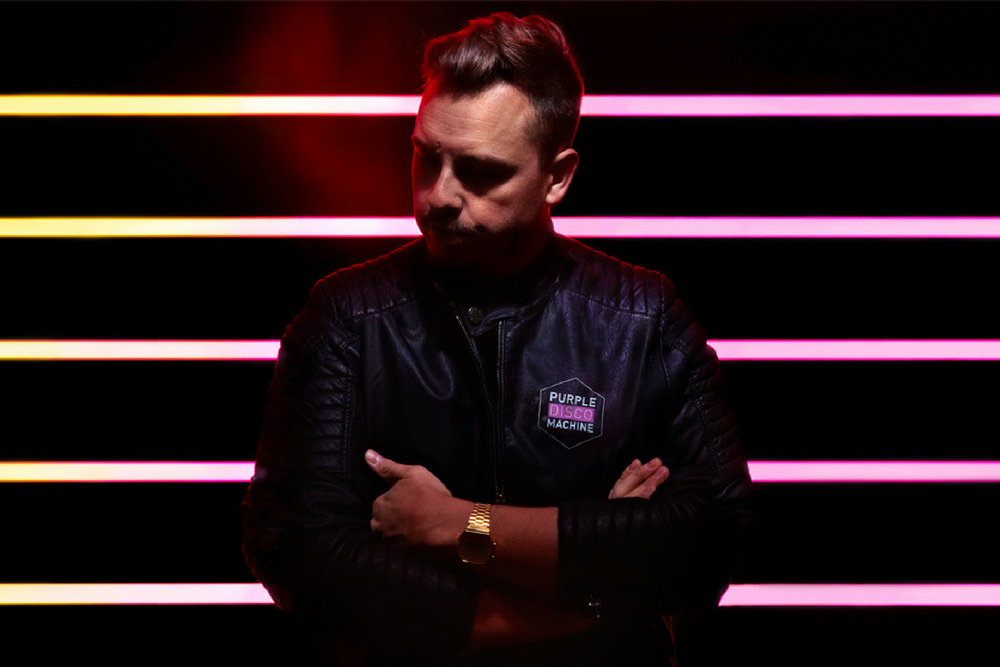 Purple Disco Machine – Essential Mix 2017-10-21.
This is a superb set of smooth house and disco beautifully mixed together with many edits and mash-ups created especiall for the BBC Essential mix. It joins all the dots from across Purple Disco Machine's career with many of his own tracks including the delightful Street Life, groove heavy 'Devil In Me' and club smash 'yo' featured. These sit perfectly side by side with a great selection of classics including 'Get down' by Paul Johnson, Mousse T's powerfulnt remix of Moloko's 'Sing it back', Martin Solvieg's afro disco remix of 'Madan' and the Reflex revision of Cerrone's 'Hooked on you'. From the Nu school CamelPhat & Elderbrook's 2017 omni present anthem 'Cola' puts in an appearance as do future classics Detroit's Filthiest 'Handprint' & Todd Terje 'Bonysh'. Full tracklist is below.
In short this is the past, present and future of the funkier side of house and disco.
Excellent mix!
Purple Disco Machine – Essential Mix 2017-10-21 tracklist:
D‐Train – Music [Unidisc Music Inc.]
Cerrone & Claptone – Hooked O You (The Reflex Revision) x Dear Life (Purple Disco Machine Remix)
Hyphen Hyphen – We Light The Sunshine (Yuksek Remix)
Sheila E. – A Love Bizarre [Paisley Park]
The Juan MacLean – A Simple Design (Purple Disco Machine Remix) [Defected]
Unknown – Jump To The Edit [White]
Purple Disco Machine – Street Life [OFF Recordings]
Peach Boys – Don't Make Me Wait (Purple Disco Machine Edit) [West End]
Purple Disco Machine – Soulmatic [Sweat It Out]
Phoenix – If I Ever Feel Better (Acapella) [Source]
Purple Disco Machine & Faithless – Let The Music Play [Sweat It Out]
Todd Terje – Bonysh [Running Back]
Kraftwerk – Boing Boom Tschak (Tschakapella)
The Galleria – Calling Card (Razor Dub) [Environ]
Detroit's Filthiest – Handprint [Defected]
Purple Disco Machine & Boris Dlugosch – Love For Days [Sweat It Out]
Bob Sinclar – Save Our Soul (Brian Tappert Club Mix) [White]
The Shapeshifters & SeeB – Lola's Theme (Purple Disco Machine Remix) x Breathe (Acapella)
Cratebug – Melondrop (Luke Solomon's Savage Body Edit) [Classic]
The Olsons – Firecracker (Dan Tyler Bonus Beat)
Salif Keita & Aeroplane & Purple Disco Machine – Madan (Exotic Disco Mix) x Counting On Me (Aloe Blacc)
Shalamar – Right In The Socket (Purple Disco Machine Edit) [White]
Purple Disco Machine & Boris Dlugosch – Devil In Me (Club Dub) x L.O.V.E. (Acapella)
CamelPhat & Elderbrook – Cola (Mousse T.'s Glitterbox Mix) [Defected]
Ziggy Phunk – Think About It [Springbock Records]
Lime – I Don't Want To Loose You (Boris Dlugosch Edit) [White]
Madonna & Daft Punk – Into The Groove (Dmitri From Paris Re-Edit) x Harder Faster Better Stronger
J Paul Getto – Alcoholics Anonymous [Fogbank]
Purple Disco Machine – YO [Kittball]
The Hypnotist – The House Is Mine (Purple Disco Machine Edit) [White]
Parris Mitchell Project – Ghetto Shout Out! [Traxx]
Mattei & Omich – God Make Me Phunky (The Loft Mix) (feat. Ella) [Metropolitan Records]
Myd – The Sun [Ed Banger]
Paul Johnson – Get Get Down [High Fashion Music]
Eli Escobar – Handz Up (Happy Clap Mix) [Classsic]
Purple Disco Machine – Body Funk [Sweat It Out]
Moloko – Sing it Back (Mousse T's Feel Love Mix) [BMG]
Two Door Cinema Club – Bad Decisions (Purple Disco Machine Remix) [Parlophone]
Karat – Der Blaue Planet [Amiga]
Tags:
classic
,
disco
,
essential mix
,
HOUSE
,
purple disco machine