Rayko – Le Visiteur Featured Artist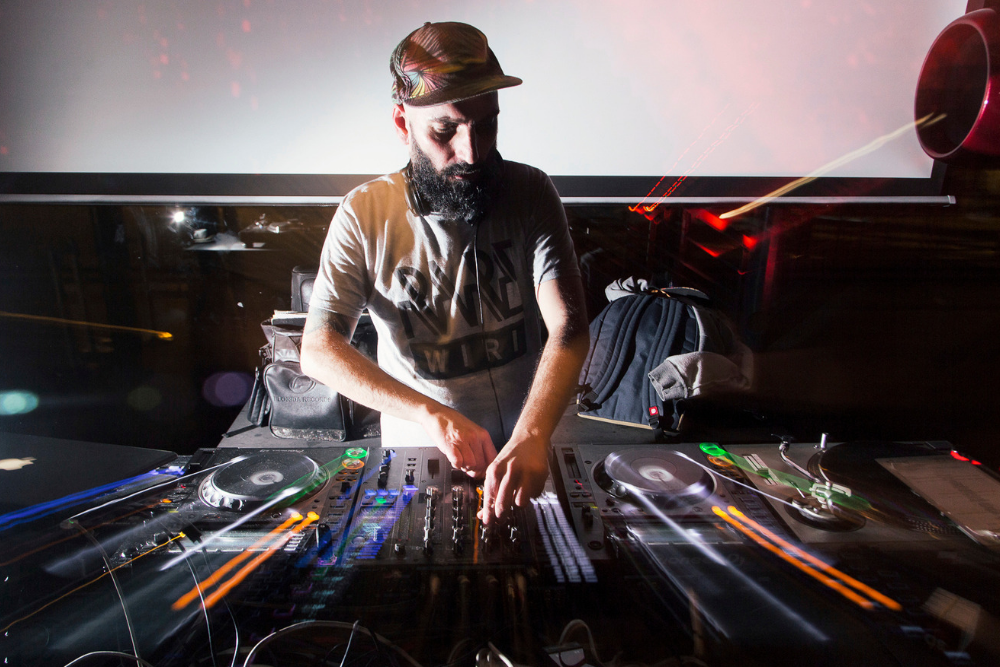 Rayko – Le Visiteur Featured Artist
Spanish producer Rayko has been at the top of the disco tree for more than a decade during which time he has had 50 vinyl releases alone on the cream of electronic labels including Eskimo, Lumberjacks in Hell, Whisky Disco and Editorial. He is also behind the Rare Wiri imprint which launched in 2008 and is one of the most celebrated labels of it's genre.
Rayko's musical upbringing was a fusion of 70's, 80's & 90's disco, boogie, rock and funk and it's this eclectic taste which shines through in both his productions and his DJ sets.
And it's not just the edits for which he is so well know which have helped him build his impressive reputation. With a prodigious output he has new tracks appearing almost weekly, there have been fantastic original tracks and remixes aplenty for some of the heavy hitters of the electronic world.
As a DJ he is in huge demand preaching his disco gospel to all sides of the globe with past trips to every continent.
We are big fans over at LV HQ so we tracked Rayko down to his studio and prised him away from his mixing desk to talk to him about his career, his label and to get him to put together a mix for our mixtape series which you can check below. Please give it a share on soundcloud and help us spread the love.
Hi there Rayko
Thanks for speaking to us today.
For our readers who haven't come across your releases before how would you describe the musical style of Rayko?
Hello. I think my style is a mix of many different musical aspects. I love to call it 'Discoid'. Sometimes I can be playing on the same day rock in the afternoon, soul in the evening, disco & boogie in the early night, and uptempo electronics to finish the day off at an after party. No matter what I'm playing that discoid feeling always infuses my DJ sets.
Please can you give us 3 of your own tracks which are quintessentially Rayko.
No Stopping feat. Tania Haroshka. [Nang]
This is maybe one of my favourite original tracks. It has a super strong electric bassline, wonderful guitars and the amazing voice of my friend Tania Haroshka to complete a very nice tune.
All Around the Watchtower (Rayko re-edit) [Lumberjacks in Hell]
This is probably my best known re-edit. This killer version performed by Barbara Keith of Bob Dylan´s classic and was a huge success with several vinyl represses.
Pajaro Sunrise – Minolta (Rayko Remix) [Lovemonk]
One of my best remixes to date was this beauty I made for Lovemonk Records. A deep and cosmic reinterpretation of the superb original by the spanish project Pajaro Sunrise.


You recently passed an incredible 5 million plays on your DJ mixes on Soundcloud making you far and away one of the sites most successful disco artists. How important has Soundcloud been to your career and what do you attribute your success on the site to?
I started very early on soundcloud. It was a huge new spot to share music and to be discovered by a lot of new fans, artists and promoters who were into my musical style. Nowadays due to the dramatic changes they have made on the site this is much more difficult. I remember how cool the dashboard was and the possibility to share a new track with all your followers was for example.
What can you tell us about the theme of the mix that you put together for us and what are some of the key tracks for you?
I recorded this mix during one of the heat waves we have had in the last weeks here in Spain, so you can feel this lazy vibe on it. I was chilling out at my friend Fran Deeper's place in Mallorca listening to music and some of my releases on his label Spa in Disco came on, so I picked a pair of them along with some unreleased tunes I have in the oven along and some other promos and mixed them together during a super hot afternoon.
Key tracks:
Slync 'Sledge Ride' Rayko remix .
Aimes 'Smiling Faces' Rayko remix
You are based in Madrid, what can you tell us about the disco scene in Spain right now? Which producers are moving the scene forward and are there any parties that you can recommend?
The disco scene in Spain used to be really small with only a few artists working on it but there´s a a good bunch of people nowadays changing the situation. Ilya Santana and James Rod could be my personal spanish disco producers. Regarding parties Javi Frias is hosting a regular disco party in Madrid with all the cool names of the international scene playing at Marula Café every Friday night.
As well as your own production career you also run the Rare Wiri label, what can you tell us about the ethos of the label?
Rare Wiri represents my particular vision of the music that I love to listen to on contemporary disco influenced dancefloors. It's a mix of re-edits of classics and rare gems, along with some modern electronic nudisco.
Which three releases are you most proud of on Rare Wiri and why?
Cocktail Disco Edits (2018)
This EP includes 4 fantastic re-edits from my personal collection. I love all of them, but if I have to choose one, my pick would be 'Mercy', a super cool version of Marvin Gaye´s classic tune.
Retro Future Disco vol.1 (2016).
Here we have such a nice compilation of reworks by some of the bad boys of the scalpel out there: Psychemagik, Yam Who?, James Rod, The Beatbroker and In Flagranti just to name a few.
Instrumental Odissey (2008)
Every trip has a beginning. This one was the first release of Rare Wiri by Ilya Santana and myself. I was so proud back in the day for the vinyl being highlighted as record of the week by the Picadilly Records crew.
When you were growing up you were influenced by Giorgio Moroder, Vangelis and Larry Levan. What did you learn from those particular artists that you put into practice for your own production career?
From classic Moroder productions and especially from Vangelis ones I learned how powerful the music is to be able to transport our minds to unknown places the way it does. On the other hand, I guess you could learn everything you need to be a Dj just by listening to some Larry Levan mixtapes.
When you are djing what is your 'if all else fails' track?
I don´t think I have such a track. I would love to anyway hehe. If I think I´m losing the attention of the crowd I try to slightly change the style of the music I´m playing and cross my fingers maybe two or three tunes later the situation is under control again.
What else can we expect from Rayko in 2019?
I have some things in the oven, but can´t say it by the moment.
And finally, please can you give us 4 tips for a great day out in Madrid. A place to buy records, a place to eat, a place to drink and a place to dance.
Discos la Metralleta, Restaurante Melgar, Mezcaloteca Corazón de Agave, Berlin Club
For more info on Rayko please check:
Facebook: https://www.facebook.com/Rayko.Rare.Wiri/
Soundcloud: https://soundcloud.com/mrkrokett
Tags:
Cosmic Disco
,
disco
,
Rare Wiri
,
rayko