Samosa Records – LV Label of the Month & LV Mixtapes 075 & 076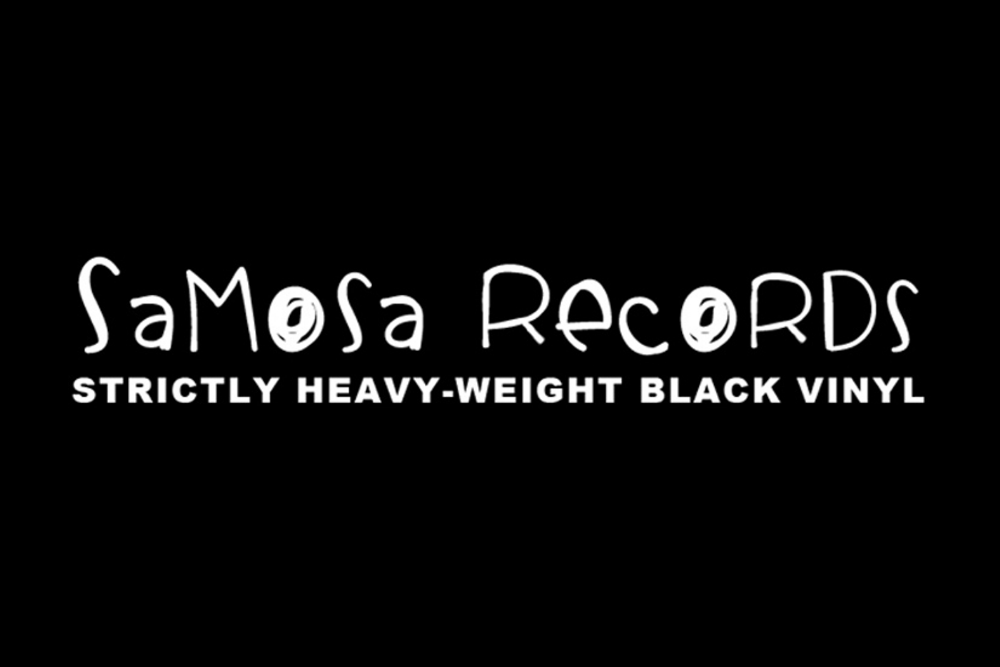 Samosa Records – LV Label of the Month & LV Mixtapes 075 & 076
Rome's Samosa Records is only 12 releases deep but it has already made an incredible impact on the vinyl edits scene over the last couple of years. Run by friends De Gama and Les Inferno this is a label which is all about quality. The records is always pressed up on heavyweight vinyl, and the quality of the artists speaks for itself. The label has already featured the cream of the edits world. There have been tracks and EP's from Chuggin Edits. C Da Afro, Lego Edit, Hotmood, Al Kent, Fingerman and Pete Le Freq. Samosa had several superb releases from the label bosses.
It's a label which has seen huge DJ support from the likes of Jacques Renault, Luke Solomon, and J Kriv. Radio 6 music's Craig Charles has also played many of their releases on his brilliant show.
We have covered many of their releases on Le Visiteur Online check them out HERE
We caught up with De Gama and Les Inferno to talk about the label, their releases and their plans for the the next 12 months.
They also each put together a mix for us which you can check below. As you would expect from a label overflowing with class the mixes are superb. Check it out and please give them a share on soundcloud and help spread the love.
Hi there De Gama and Les Inferno,
Thanks for speaking to us today.
Firstly please can you give us some info on your journey to setting up Samosa, how did you meet and what led you towards founding Samosa?
DG: Pierandrea and I have been friends for over 20 years but during that time we have also each traveled their own personal paths. I have been very involved with the House Music phenomenon since the mid 1990's. I was both a gigging DJ and a producer with several fairly successful tracks including The Knowledge – As (Until The Day) on FFRR in 1997. Meanwhile Pierandrea has always remained faithful to his passion for Soul, Funk and Disco. For several reasons (after some disappointments) around 2012 I stopped producing. Musically I didn't find myself too much in what I listening to around me. Then, 4 or 5 years ago, Pierandrea founded a digital label with a mutual friend of ours. He contacted me to find out if I had any new tracks for them. I had a vocal house track ('Gamma – Love Again' ) which had been lying in the drawer for a while which worked. We released it with some success, especially on Traxsource. There was no plan for a there to be a follow-up.
Surprisingly, about 3 years ago there was the explosion of my track Afrika. Dan Shake had dusted it off during a 'Boiler Room'. It has been almost 10 years since the release of that white label. I had released it with lots of love even if it was completely out of step with what DJ's generally played in clubs at that time. With it's success I thought I'd pick out some tracks of mine which had never been released from the same time and get them out on vinyl, as it had been for 'Afrika'. At the same time Pierandrea and I found ourselves working for a period in the same club. We had found the same harmony and enthusiasm from the beginning, so I proposed to him to found Samosa Records together.
LI: First of all I would like to make a small correction about the time that me and Stefano are friends … he said 20 years because he still wants to feel a teen, but it is about 35 …. LOL! I grew up in a house where we listened to Soul, Rhythm n Blues and Bossa Nova. Due to this I always dedicated myself to a more jazzy, funky and disco sound. For many years I played Rare Grooves dedicating myself to research of the genre. One of my great passions was to better develop knowledge of Brazilian and Latin music.
This allowed me to make two interesting albums, one for the Japanese market "Club Brazilian airlines" and another called Orchestra Industrial Automatica Welcome Tanos which allowed me to sign with Universal Jazz. I'm proud to be in the same catalog with many heavyweights of world music. I also produced House and Techno and I played them for many years, but these genres didn't get too much into my heart.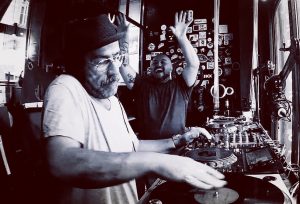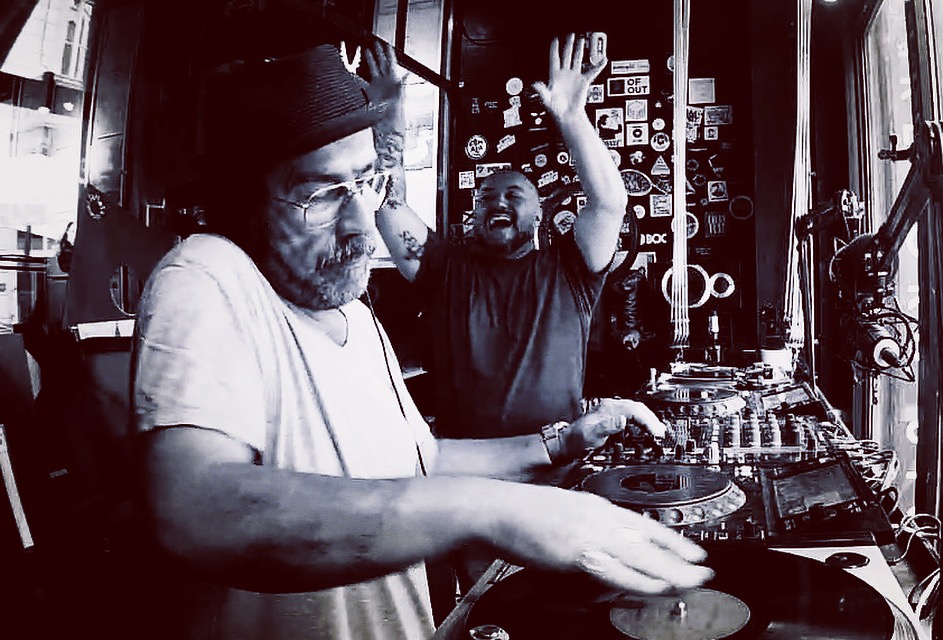 De Gama & Les Inferno at Radio Raheem!
Please can you tell us a little about the ethos of Samosa Records?
DG: To release the music we are passionate about, manipulated and edited by us or others. First and foremost we are trying really hard to create a network with the artists we love.
LI: I think that what Stefano said is the truth. I would also add the that we try to find little-known records even if they happen to be from very important artists.
Please can you give us four tracks released on the label, two each, which you would say are quintessentially Samosa.
DG:
C. Da Afro – Brazilian Groove
The background to this track is that we had already closed an EP deal with C. Da Afro and we had selected the four tracks for his EP. The cut of the tracks had also already been done. By chance I heard a snippet of Brazilian Groove on Christos's profile and loved it. I wrote to him immediately and we replaced one of the tracks we already chosen and replaced it with this one which for me was destined to go on and be an anthem!
De Gama – Tropical Boogie
I know it is not very 'fair' to quote yourself, but I believe that Tropical boogie can be considered one of the most symbolic tracks from Samosa. Inside there is a bit of everything that inspired me during this period. It has an irresistible Afro-Latin groove and that tropical sound that I love to look for in the music I'm going to touch up. There is also a Funky horn section and a killer bassline. It is the worthy heir of Afrika! 😀
LI:
De Gama – Son of Slave
I think this the best funk track released on our label. It's full of groove, killer bass, and the drops are perfect. It glues you to the dancefloor. I can say it is perfect!
Les Inferno – R.I.O. 78
It's not so easy to judge one's own work, but this track is one of my favourites from my releases. It has a dark sound but a great groove and a great choice of the sample which runs throughout and makes it appealing. But the thing that gave me huge satisfaction was hearing Moodyman play it as soon as we handed it over to him.
What aspects do you both bring to the table which have helped get the label off to such an incredible start?
DG: I think it's the combination of the 'differences' between me and Pierandrea. Order vs chaos, technology vs 'funk', house vs disco, together with the experience (and the pain) of years and years of listening, research and djing. There has also been lots of time in the studio and at the computer, never losing the enthusiasm and the love for music (maybe for what revolves around it). We are always dreaming and looking for the perfect beat which could make the difference sometimes. Obviously we've also had a certain amount of luck which sometimes allows the alignment of the planets. I must confess that we are happy with what is happening but that there is still so much to do.
LI: Stefano answered for me too….LOL! Each of us has made our knowledge and experiences available. Although we are so different we can always find the right key to do the right thing …. at least we try
Which Samosa release are you each personally most proud off to date and why?
DG:  I'm very proud of Samosa SMS001 'Yebo / Mantekilla'. It was the first release from our label. We believed in it and we got involved even though so many people told us to avoid risking time and money. Luckily everything went very well, much better than we would have expected.
LI: For me Funk Purpose Vol 2, because we had the chance to have important artists in our catalog who believed in our ethos.
From what you have learned from running the label over the last couple of years what advice would you give to anyone looking to start up their own vinyl label?
DG: To always choose excellent collaborators. Also set a 'format' and try to improve it more and more. I believe that the work and the passion behind your records is always appreciated by the public.
LI: Find your own style. And in all seriousness, believe in what you are doing, don't do it to be cool.
For artists looking to get signed to Samosa what tips would you give them to help them get their submissions into the right hands and listened to?
DG: Don't be superficial in the choice of samples and grooves to be manipulated. Please don't presume that the use of a sample from a song which has been successful is in itself a winner.
LI: I think the the most important thing is to properly research the original track so that you best understand how to develop it. Once you have done that try some different solutions during the edit. Try to build a great groove with few elements. Be aware that what you are doing is the right thing. Work on your own idea because the chosen song already has its own. Find a way to make it your own as if it hasn't been done before.
You have had huge support from Craig Charles on his Radio 6 show, how important to the edits scene do you think it has been having someone like Craig supporting?
DG: Well, Craig Charles is an authority and his show, has a super following. I think he gave us a great hand, especially in the UK. Personally, I was very surprised (and honored) that he had noticed us and I believe his support has helped us overcome skepticism about our choices on the part of those who had a more 'formal' taste. If you treat a piece of music with respect and even manage to give it a new outfit this opens the track up to be perceived differently. Sometimes you can create further interest in something that the general public has forgotten or, in some cases, does not know at all. Due to the fact that Craig Charles supports certain sounds, he makes his show a World Heritage Site!
LI: Being supported by big names will surely help you increase your popularity, but it also helps you to get better and better.
The edits scene is still red hot at the moment who do think are going to be the next big producers to watch in 2020?
DG: At the moment I see that there is a great activity coming from the Mexican scene: Hotmood, The Funk District and Never Dull are very good right now and I think we will hear a lot about them next year!
As for the big names, I see Kon on the rise.
LI: I am very surprised by the Russian scene and by the Eastern European countries in general. The producers and DJs who live on that side of the world have a very fine musical taste and the right perception of what they are doing bringing in fresh ideas. One of the fundamental reasons I believe is the fact that up to 20/25 years ago they didn't have the opportunity to listen, and build a knowledge about Funk or Disco that came out in the 70's. For them it is all new and the result is clear to see.
Do you have any plans for any Samosa club events to support the releases and if so what can you tell us about them?
DG: In the last year we have been very busy with the production and scouting of artists that we have chosen for our releases. I must confess that we are still looking for a booking agency that can work for us and help us leave Italy more often. At the moment our initiatives are limited mainly to the Italian territory and many still look at us with curiosity but they still do not call us to play. I trust, however, that next year if we continue as we have done so far we will start to tour more. We have some great releases planned on Samosa so I know that can be decisive for us.
LI: The main idea is to make our own club night so that we can push the name of our projects and our brands. That will also give us the opportunity to make exchanges with artists from other countries.
What are your plans for Samosa for the next 12 months?
DG: Ahahahahahah… I really don't know. Here we live practically for the day!!! Joking aside, at the moment I can only anticipate that we have already planned our releases for December / January. As you already know, the Hotmood EP will be released on October 15th, then the new De Gama one probably on November 5th. We have a new Various Artists project called 'Italo Funk which is scheduled for late November and in December the DJ Rocca EP will be ready. We also have the third chapter of Funk Purpose which will follow. It will be 3 months of hard work until the end of the year, for the moment let's stop there!
LI: I hope to close all the new projects I have in my box of ideas. I will also continue to look for artists who want to release with us. We will try to develop more and more exactly what our musical ethos is.
And finally, please can you give us 4 tips for a great day out in Rome. A place to buy records, a place to eat, a place to drink and a place to dance.
DG: Currently we do not have a record store which we regularly use for our purchases. We prefer the temporary markets which are organized a couple of times a month with each one being in a different location.
As for the kitchen, in Italy in general, and even more so in Rome, the food is always excellent. I only recommend that you avoid the tourist restaurants!
We drink very well at Banana Republic, a small bistro that our friends run which is not far from San Pietro. In Rome we also boast an international 'speak-easy' where we find excellent cocktails. It's called Jerry Thomas' (https://www.thejerrythomasproject.it/).
In Rome the club of all clubs is Goa, in Via Libetta. This year it celebrates its 24th year in business. Over the years it has hosted, at its various party, all the greatest DJs on the world scene. It has had everyone from Harvey to Moodymann, from Luciano to Villalobos, from Loco Dice to Sven Vath, from Louie Vega to Frankie Knuckles (RIP)… practically everyone.
So long live Goa!!!
Thanks for speaking to us De Gama and Les Inferno and best of luck with the label in 2020.
Thanks to you, Le Visiteur! 😀
For more info check:
Samosa Records Facebook: https://www.facebook.com/samosa.records/
Samosa Records Soundcloud: https://soundcloud.com/samosarecords
Les Inferno – LV Mixtape 076 tracklist
01. Swifft Edits – Funk Comes Alive (SAMOSA RECORDS)
02. Fat B – Keep It Coming (Dirtyelements & Drunkdrivers Edit) (DAJE FUNK RECORDS)
03. SoulBrigada – Hustleman (MATASUNA REC)
04. Hotmood – Samba E Sabor (SAMOSA RECORDS)
T05. urbojazz – The New Bell (G.A.M.M.)
06. Aroop Roy – Kilimanjaro (Aroop Roy rework) (KAMPANA)
07. Fingerman – Sabu's Theme (SAMOSA RECORDS)
08. Uptown Funk Empire – Boogie (Sos Remix) (SOULAB)
09. PiCossu – Little_B. [Samosa Forthcoming]
10. Gledd – Light of Florence (MASTERWORKS MUSIC)
11. Al Mckay Allstars – Heed The Message (Joey Negro Remix) (Z RECORDS)
12. Cotonete, Di Melo – A.E.I.O.U. (Dimitri From Paris Remix) (FAVORITE RECORDINGS)
De Gama – LV Mixtape 075 Tracklist
Let's Go Crazy (Intro)
01. Paul Older – DaBOOM (DeGama ReGrooved Edit)[Samosa Forthcoming]
02. Crew SDR – Don't Give Up (DJ Rocca Edit)[DFR003]
03. Hotmood – Our Place (Samba E Sabor EP)[SMS013]
04. C. Da Afro – Afrodisiac [Samosa Forthcoming]
05. DJ Rocca – Combo Rox [Samosa Forthcoming]
06. De Gama – The Flute [Samosa Forthcoming]
07. Lego Edit – Funky Zulu (De Gama Re-Groove) (The Afro-Soul EP)[SMS012]
08. Hotmood – Lafro (Samba E Sabor EP)[SMS013]
09. De Gama – Cosmic Safari [Back 2 AfrikA EP][SMS007]
10. De Gama – Groove On [Samosa Forthcoming]
11. De Gama – Tropical Boogie (Back 2 AfrikA EP)[SMS007]
Tags:
C.Da Afro
,
De Gama
,
Les Inferno
,
Moodymann. Craig Charles
,
Rome
,
Samosa Records