Scruscru – Finding All Your Love – Le Visiteur Premier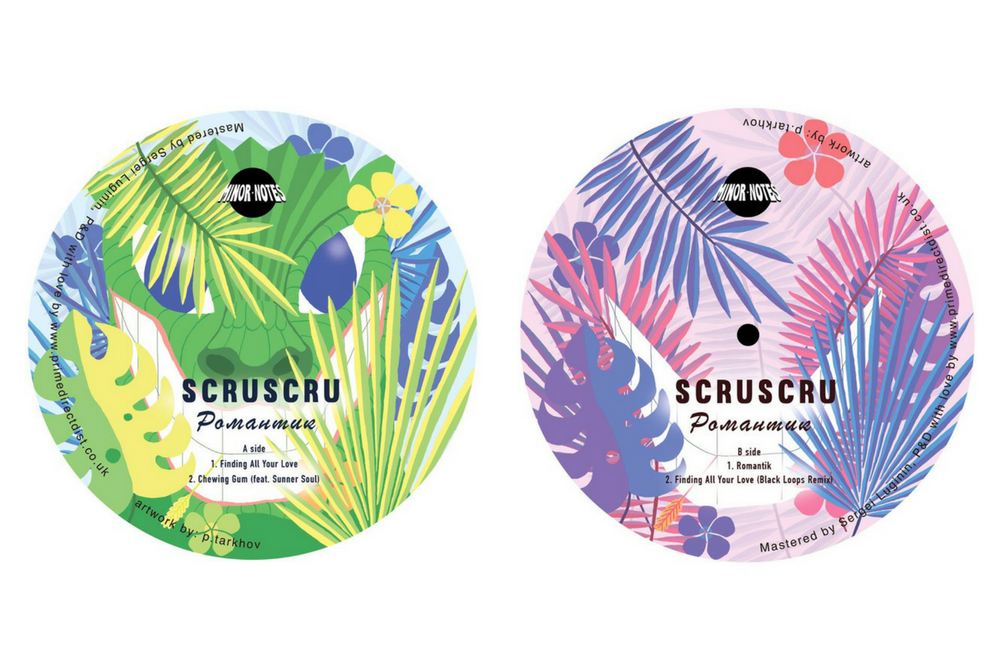 Scruscru – Finding All Your Love – Le Visiteur Premier
We have a really superb premier for you today as we lift the lid on Scruscru's 'Finding All Your Love' which is the lead track on his 'Романтик EP' due out on April 27th via the excellent Minor Notes Recordings label based out in Moscow.
This is a really superb 4 track EP, Track 1 'Finding All Your Love' is house music exactly as it should be, it's got a real edge jumping between powerful loops throughout. Driving the whole track are some really great drums, which have a real feeling of  swing about them. The main focus of the track is a chopped up soulful vocal and all this is a superb example of loop based house music which ebbs and flows throughout with some great changes holding interest from start to finish.
Track 2 Chewing Gum which features Sunner Soul is an equally fascinating track. Again working some great loops it has a real summer vibe about it but whilst 'Finding all your love' has a real grimy Chicago feel about it 'Chewing Gum' has a more French house vibe, this is a track which wouldn't have felt out of place on a Crydamour EP.
Flipping over third track 'Romantik' follows on in a similar vibe from Chewing Gum, warm pads provide a great backdrop for the looped up vocal and key stabs which give it some great power.
Finally on track 4 Black Loops have stepped up to remix 'Finding All Your Love'. Incoming is a scorcher of a drum kit which underpins some laid back keys and swirling vocal stabs. A really great remix this gives the track some really strong added dimensions.
Superb work from an artist to keep a firm eye on.
Tags:
HOUSE
,
minor notes recordings
,
scruscru