Medlar Top 10 Musical Influences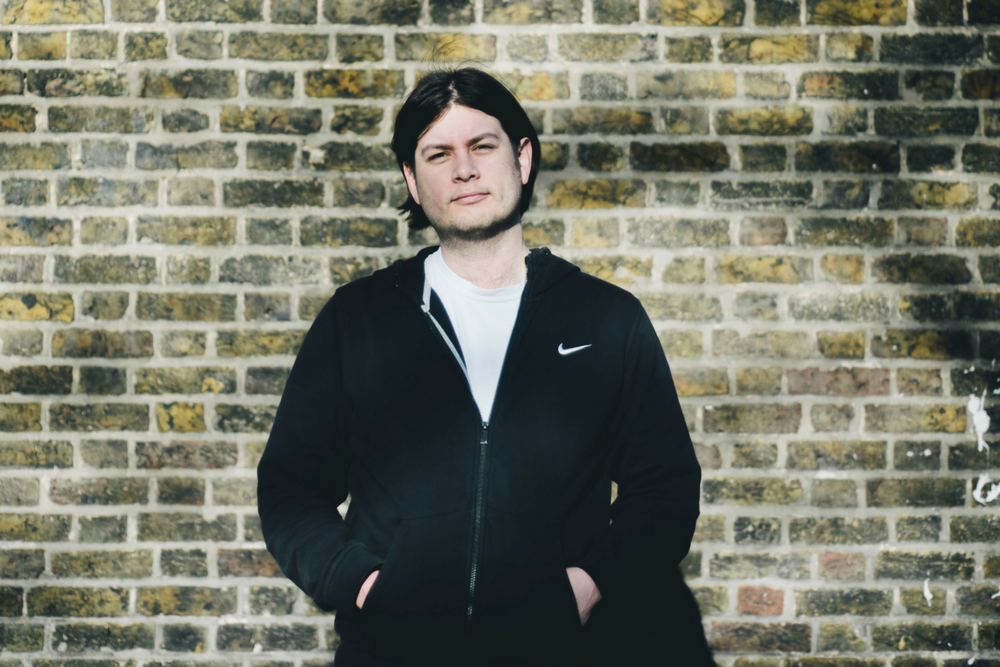 Medlar Top 10 Musical Influences
Medlar needs very little introduction, he is easily one of the hottest DJ producers of the last few years with a string of excellent releases on Wolf Music, For Disco's Only, Riverette and Jimpster's Delusions of Grandeur label. Recently he has released some sublime disco edits with TK Disco and the mighty West End Records and along the way he has picked up huge DJ support including from such revered selectors as DJ Harvey, Gilles Peterson and DJ Koze. All this comes in tandem with a frenetic DJ career which has seen him rack up serious air miles playing at the finest parties across the globe.
After a 3 year gap Medlar is back on Delusions of Grandeur with a heavy hitting 3 tracker. The title track 'NRG' is straight up peak-time electronic house with a huge bassline, monster synths and a pounding kit. Warehouse standard club music at it's finest. It's backed up by a stripped back spacier dub and a very cool mid tempo workout 'Tripped' which would sound pretty much perfect at the messiest of 4am after-parties.
We caught up with Medlar to discuss NRG, his coming year and 10 tracks which have influenced his career. You can also check out the Mixmag premier of NRG below.
Hi there Medlar and congratulations on your new release, it's got all the hallmarks of being one of the tracks we will all be talking about come the 2018 end of year round-ups.
Please can you tell us a little about the release? How long did it take to put together and what were you listening to during the creative process?
Hey! It was made in various places on my laptop, then finished at home in London, over a month or 2 at the end of last year. Aside from music I look for for DJing, during the creative process I was mainly listening to West Ham podcasts which I wouldn't recommend to literally anyone. The EP references some of my favourite features of Italo disco and dub records.
The release has a huge sound; from the thumping synths on NRG to the warm bassline and fantastic drum programming on Tripped. What equipment did you use to pull this one together?
It's all samples and software, with some parts sent through guitar pedals and a tape delay. I generally just write stuff in a computer now but I have lots of sampled notes from various synths I've owned/borrowed over the years
How your 2018 plans shaping up, can we expect more releases and do you have any tours planned for this year, where our readers can catch you DJing?
This year I'll be heading some places I've never been before, and returning to some too. Really looking forward to going to Barcelona next month where I've never played before! Plenty of records out too, through West Friends (Rye Wax) and some other EPs/remixes too.
For our top 10 this month we are going to mix it up a little and cover a few different topics
Which 2 artists most influenced you when you were growing up and what was your favourite track by each.
It's a label rather than an artist, but Metalheadz is a rare example of some music I enjoy just as much now as I did as a kid. I had the pleasure of playing before DJ Storm at Rye Wax last year which was a dream come true.
Goldie – Kemistry (Doc Scott Remix)

Alex Reece – Pulp Fiction

We have loved your recent disco edits. If you could get hold of the stems for any 3 disco tracks for official remixes what would they be and why?
I've never done remixes from stems but here's some from which I'd love to hear the projects some just to get a hint of an insight into how they were put together.
Dinosaur L – Go Bang

Jakki – Sun Sun Sun

Cori Josias – Takin It Straight Dub

Please can you give us 2 if all else fails tracks that you have stashed in your DJ bag?
Lady Thuli – I'm Gonna Make It (House Mix)

Tom Blip – Wrong Guanco

Please can you give us 3 tracks that you'd wished you'd released yourself?
Dunno if I wish I'd made these, but 3 tunes I like a lot!
Boyd Jarvis – Running

Claro Intellecto – Piece of mind

Abacus – Relics

Medlar's NRG EP is out on 30th April, you can buy it here: https://www.juno.co.uk/products/medlar-nrg-ep/684604-01/
For more info on Medlar check out
Facebook: https://www.facebook.com/medlarhouse
Twitter: https://twitter.com/medlar_
Soundcloud: https://soundcloud.com/medlar
Tags:
Delusions of Grandeur label
,
disco
,
HOUSE
,
medlar
,
top 10