Scruscru – LV Featured Artist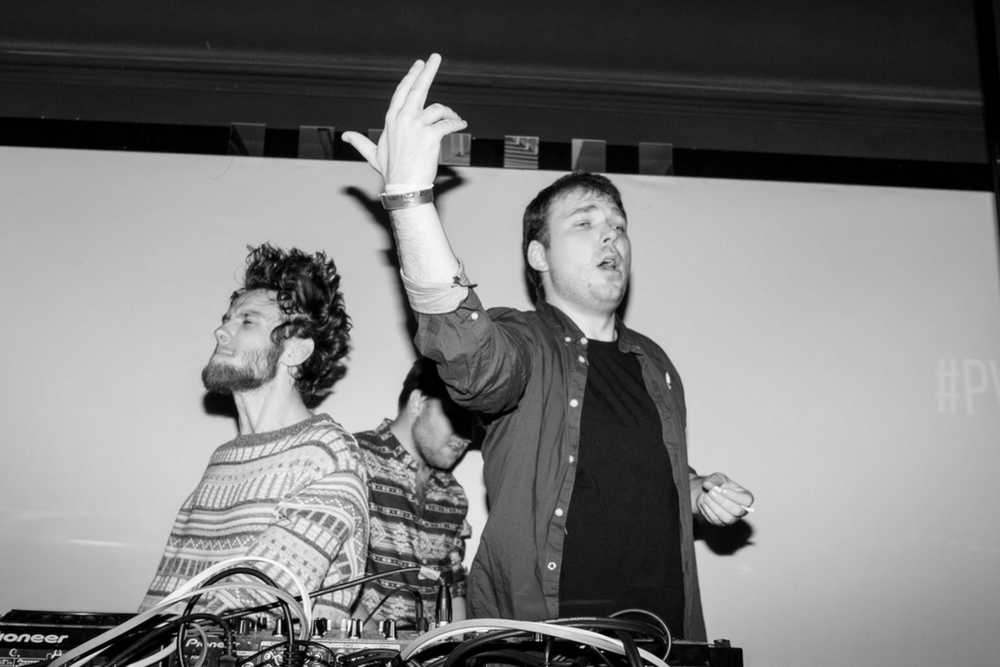 Scruscru – LV Featured Artist
Anton Bogomolov aka Scrscru has been creating a huge buzz for himself with some key releases on Minor Notes Recordings, Nurvous Records and Vintage Records.
Based in Nizhny Novgorod on the Volga River in western Russia he cites artists from Money $ex Records alongside Harvey Sutherland, Henry Wu, Ezra Collective & Joe Armon-Johnes as influences and it is this laidback Lo-fi groove heavy aesthetic which he has brought to his own productions.
His recent EP on the excellent Minor Notes label saw him release his most complete set of tracks to date from which we premiered the effervescent 'Finding All my love' which you can check below along with an exclusive DJ mix for Le Visiteur Online.
We caught up with Scruscru to discuss his Minor Notes release, studio equipment, influences, the Russian club scene and his acting career.
Hi there Anton,
Thanks for speaking to us today. We were blown away by your release on Minor notes records which fuses some superb samples with classy drum programming to create monster club tracks. How would you describe the Романтик EP?
Hi! Thanks! I like to describe «Romantik» as 3 tracks and remix, the A side is all about disco and «dancing» whilst the B side is about Deep House and «dreaming».
Other than your own release with them what is your favourite track on Minor Notes?
So my release on Minor Notes is their second wax – so first wax was a various artists comp and I really like one edit from side A – Black Lenin – Summer Storm.
Please can you describe your production set up for us and what is the one piece of equipment that you couldn't live without?
I couldn't live without my macbook pro laptop and Ableton Live, it's my main hardware that I use all the time.
Please can you give us 5 tracks which you would say have directly influenced your style of production.
If you were asked to collate your perfect club night which 5 artists would you book and why?
Panoram, Henry Wu, Frits Wentink, Harvey Sutherland & Glenn Astro.
Purely because their names are first names appeared in my head after this question!
As well as a producer you are also an actor, is this a skill which serves you well in the notoriously difficult to navigate world of dance music?
It helps me to feel the crowd and to feel free to do what you really love, making people happy!
What is your coolest acting role to date?
For the last 6 years I'm acting for children – I'm a mad scientist ! We do chemical experiments, explosions, and generally have fun.
How would you describe the club scene in Russia in 2018, is it in good health and what are the key musical styles which are doing the business at the moment?
In Russia the club scene lives at Moscow and Saint Petersburg,  in other cities there are only one or two places were you can go to listen something interesting.
The key styles depends on the place and city but House, Disco, Techno are the most important styles.
What else can we expect from Scrscru in 2018?
I'm currently working on my next wax which I hope will be released this Autumn.
Please give us 3 places in Nizhny Novgorod to visit, one to drink, one to eat and one for dancing.
Seledka & Coffe – It's about drinking, eating and dancing in NN – https://www.instagram.com/seledkaicoffee/
In Moscow its Powerhouse, it's a really great place with power of house music – https://www.facebook.com/powerhousemoscow/
For more info on Scruscru and Minor Notes please check:
https://www.facebook.com/scruscru
https://soundcloud.com/scruscru
https://www.facebook.com/minornotesmusic/
https://soundcloud.com/minornotes/
Tags:
disco
,
featured artist
,
HOUSE
,
minor notes
,
scruscru