Sol Power – 10 World Music Club Shakers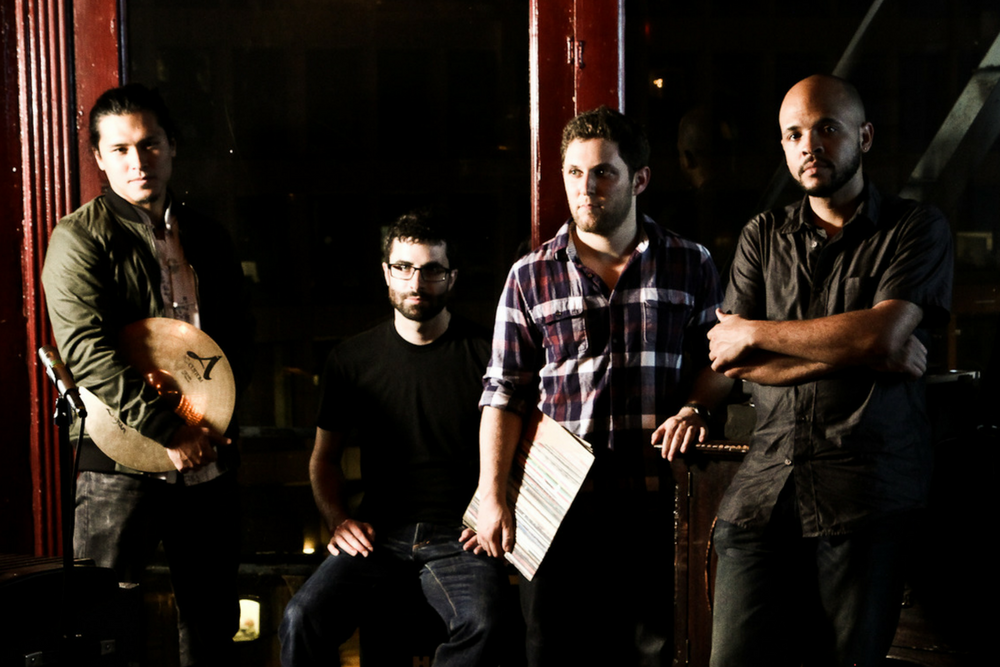 Sol Power – 10 World Music Club Shakers
We are very excited about the release of Sol Powers superb seventh EP 'Tambours De Martinique'. Harnessing recordings from 2 of Martinique's most legendary recording artists, Eugène Mona and Max Ransay, it features drum heavy dance floor rockers licensed directly from the legendary Martiniquan label Hibiscus Records. The EP includes original versions and remixes by Spanish DJ and producer Kiko Navarro and the Sol Power All-Stars. You can check it out and order it via Phonica Records HERE
Ahead of the release we asked the label to put together a Top 10 list of their favourite dance-floor shaking world music cuts as a great place for some of our more innovative DJ's to start to put together a collection from. It's a great list from combining a vast variety of sounds from Salsa to afrobeats.
Muyei Power -Yawule Ngombu
Very powerful funky soukous outta Sierra Leone with a massive percussive breakdown — turns a dance floor into a frenzy every damn time!
Bentho Gustave – Agnon Djidjo
Gorgeous salsa track from Benin with the almighty Orchestre Poly Rythmo de Cotonou. It's got it all — great vocal performance, hypnotic keys solo, and a powerful horn arrangement. One of the very best examples of West African salsa.
The Souljazz Orchestra – Sorrow Fly Away
Souljazz Orchestra has been doing it for years, but this track off their latest "Under Burning Skies" LP wrecks a dance floor. Their output is always solid but for Sol Power DJ sets, this one is just the best.
Papa Yankson – Mumumde
Marc Meistro found this for $5 in a local DC shop a few years ago in NM and it has been a go-to since. Still relatively under the radar but sooooo damn good. Pricey if you can find it!
Scorpio Universel – Tandé
Out of Haiti, Scorpio Universel has a bunch of really powerful arrangements. Tandé from their Ensem…Ensem… LP is not as in your face as some of their others but the scatting, fender rhodes, and other keys / synths give it a unique depth that just sounds lovely.
Juan Luis Guerra – La Travesia
This is a jam among jams from the Dominican hitmaker who brings afro-latin roots to every genre he touches. The lyrics describe the inability to find an equal to his lady despite travels all over the world. With this song on the right dancefloor, that lady could end up in your arms.
Bio Ritmo – Picaresca
This inventive salsa band from our part of the world has the craziest arrangements. Every new curveball in this tune takes energy to another level. When the horn section starts stacking riffs on top of each other? The dancefloor might spontaneously combust. Shoutout to Richmond, Virginia for bringing extreme WEPA every time.
Pepe Kalle & Empire Bakuba – Liya Liya Fania
Stumbling onto the most sartorially impactful album cover in my record collection was my introduction to the work of one of the DRC's most important cultural exports. If this song doesn't lighten your heart and your feet, have a medical professional check your pulse.
Wizkid – Jaiye Jaiye feat. Femi Kuti
Modern afro-pop, known commonly as "afrobeats" is a never-ending tsunami of party jams. Five years since its release, this one from Nigeria's young superstar is still my favorite of the genre. His combo of great harmonies behind the vocal show that autotune can be funky. And with a cameo from the eldest scion of the Kuti clan, the generations connect perfectly.
EVM128 – Gamma Riddim
When you've cycled your party through every funky, organic and roots dimension of your international repertoire, you're deep into peak time and the serious dancers want to get hit with hard contemporary sounds, you pull out this tribal bruk bomb and light the fuse. Use wisely and responsibly.
Tags:
sol power
,
world music