LV Premier – Siggatunez – Trust Me [Gooey Traxx]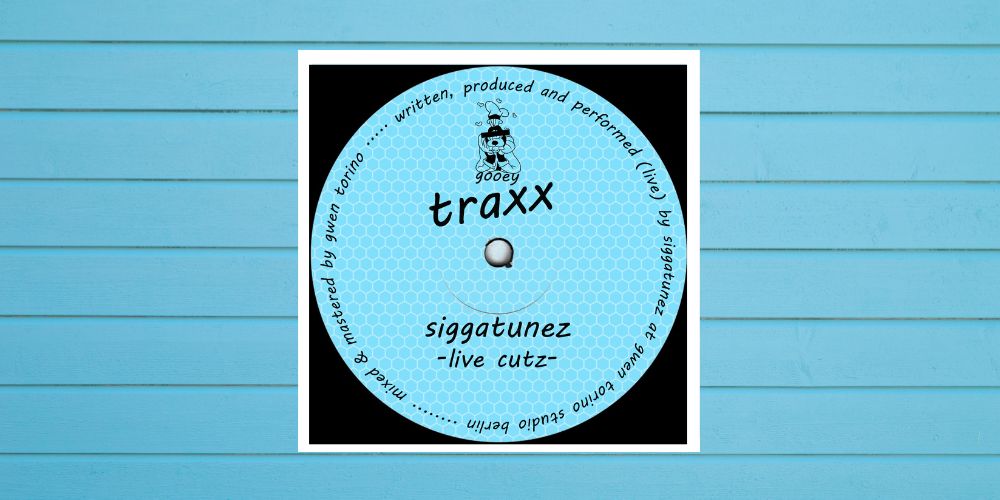 Siggatunez has definitely been hitting all the right notes over the last few years and most especially since the launch of his Gooey label in 2020. That said, he has been putting the work in behind the scenes since his first releases at the end of the 00's appearing everywhere from Tilly Jam and Nurvous to Future Disco and Suol.
His latest EP, which lands on vinyl and digital this week, see's him launch an offshoot of Gooey with 'Gooey Traxx' as he delivers the four track 'Live Cutz' EP which is packed with powerhouse house cuts taken directly from his current live set. Raw, dynamic and captivating are just a few adjectives which pop to mind to describe an EP which has that decidedly warm and exciting live feel throughout.
Our premier for the EP today is the deep and hypnotic breakbeat jam Trust Me. A real delight fusing deft keys, looped up synth stabs and vocal hits, euphoric pads and a proper bubbler of a bassline.
I have a mix incoming from Siggatunez this week so definitely keep an eye out for that.
Grab the EP via: https://gooeyeditz.bandcamp.com/album/live-cutz &
https://www.junodownload.com/products/siggatunez-live-cutz/6104495-02/
For more info on Siggatunez check:
Siggatunez Facebook: https://www.facebook.com/Siggatunez
Siggatunez Instagram: https://www.instagram.com/siggatunez
Siggatunez Soundcloud: https://soundcloud.com/siggatunez
Gooey Soundcloud: https://soundcloud.com/gooeytraxx
Like what you hear? To help support LV Online buy us a coffee via Ko-FI. Click HERE
Tags:
Gooey
,
Siggatunez